8 ways to future-proof and grow your career in the new normal
From jobseeker to seasoned professional, if there's anything one can do in this pandemic, it's to upskill in preparation for the future. Here are some skills to add to your repertoire.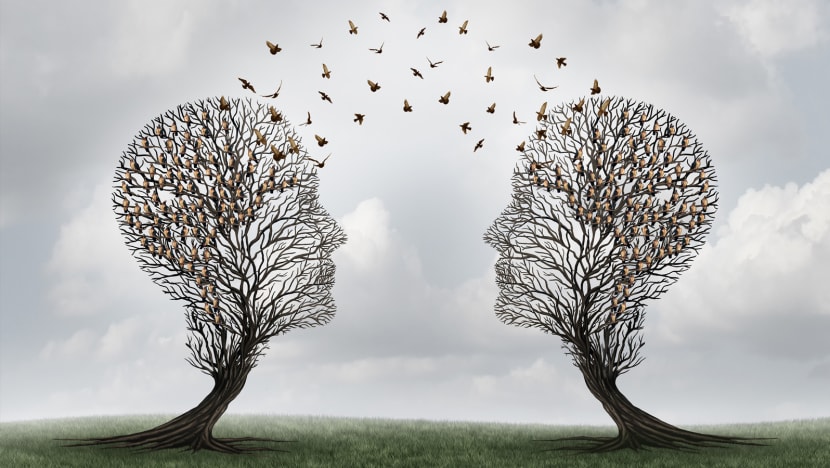 While some of the biggest impacts of the COVID-19 pandemic – layoffs and hiring freezes – can be clearly felt in industries such as tourism, hospitality and aviation, other less affected ones, such as the professional and financial services sectors, aren't spared.  

While you may be employed now, it's understandable to be concerned about the future. Upskilling is a good way to future-proof your employability and position you for career growth.

But it's not just about gaining more knowledge and hard skills. Here are eight ways you can stay ahead of the game.

1.  DIGITAL LITERACY
We've already seen an exponential increase in customers' appetites for online goods and services. A CPA survey has found that disruptive technologies, including artificial intelligence, robotics, the Internet of Things (IoT) and sharing economy platforms, are poised to take labour displacement to an even higher level.

Thus, an understanding of how digital trends, such as big data and blockchain, may affect your industry, is essential, said Mr Alain Boey FCPA (Aust.), chief transformation officer, Media Prima Berhad, Malaysia.

2. BEING HUMAN
Emotional intelligence isn't something that can be ascribed to machines – and there's where being human has its advantages.

"When asked about the skills required for the future, professionals overwhelmingly respond with human skills such as adaptability, innovation, problem solving and empathy," said career specialist and TED speaker Edwin Trevor-Roberts.

To these key skills, add resilience, or a sense of optimism – something much needed in a post-pandemic business world.

3. PROBLEM-SOLVING
In 2020, professionals are facing problems they never had to deal with before. Being able to adapt, and pivot quickly across skillsets, are key to survival.

Whether it's addressing the financial implications of a complicated business structure or coming up with a personalised solution for a client's tax dilemma, a record of solving problems will continue to be valued, according to Robert Half recruiters.

For finance professionals, that means not only an ability to analyse data but to make informed recommendations based on it, said Mr David Cawley, regional director, Hays Accountancy and Finance.

4. LEADERSHIP
Throughout the pandemic, we have seen not only the importance of managing people, but managing and leading change, said Ms Loretta Ross, senior manager, professional development, CPA Australia.

"Embracing, enabling and leading innovation and transformational change will be important for finance professionals to ensure the sustainability of their organisations," she noted.

Employees seeking to develop their leadership ability can consider a partner in upskilling, such as the CPA Program.

Said Mr Gopul Shah, director of Corporate Treasury and Structured Trade Finance at Golden Agri-Resources in Singapore: "CPA Australia has an excellent reputation for building professional leadership and learning capability. The course subjects align closely to real-world business applications, with an element of strategic thinking and leadership, which are useful in navigating today's environment."

5. ADAPTABILITY
Imagine if businesses had been able to forecast the impact of COVID-19 – how would they respond?

"Anticipating the future, understanding opportunities and adapting to new situations will prove to be a leading advantage in the future," said Ms Ross.

The building blocks of adaptability include being able to rapidly acquire new knowledge and build mental agility, added Mr Trevor-Roberts.

6. BUSINESS ACUMEN
Professionals who can exercise commercial acumen are well placed to get ahead, according to Robert Half recruiters.

Finance professionals need to move from simply being a finance person to being a business person who happens to have a deep knowledge of finance, said Mr Declan O'Sullivan FCPA (Aust.), CEO of recruiting group Kerry Consulting in Singapore.

The CPA Program includes contemporary and internationally relevant material that equips one with an understanding of the dynamic issues facing organisations.

Said Ms Giovani Anggasta Salim ASA, senior private equity fund accountant at Citco Singapore: "It prepares professionals to go beyond numbers and apply knowledge to real-world business situations."

7. CONTINUOUS LEARNING
The idea of a career as a destination needs to be reframed as an evolution, said Mr Trevor-Roberts. "You will spend your career constantly learning."

Associate Professor Koh Sze Kee FCPA (Aust.), deputy cluster director (Design and Specialised Businesses) at Singapore Institute of Technology, agrees. "Without further enriching and upskilling one's skillset, maintaining traditional mindset and skillsets will be a disaster for finance professionals in the new digital age," he cautioned.

8. A PROFESSIONAL QUALIFICATION
A university degree used to be a guarantee of success but it may no longer be enough. Employers are seeking professionals who have multiple learnings across key business challenges from a recognised body.

"A well-recognised designation helps to accelerate career progression and open doors to more career opportunities," said Ms Charmaine Ho CPA (Aust.), an assistant manager at Mazars LLP, Singapore. 

Move your career forward in the new normal with the CPA Program. Find out more by hearing what CPA Australia members from around the globe have to say or attending a Become a CPA information webinar.