How chefs Andre Chiang and Jimmy Lim are modernising heritage foods
The two chefs are leading the charge to bring heritage foods into the 21st century, in the hopes of preserving these culinary treasures. Here, they share their favourite creations.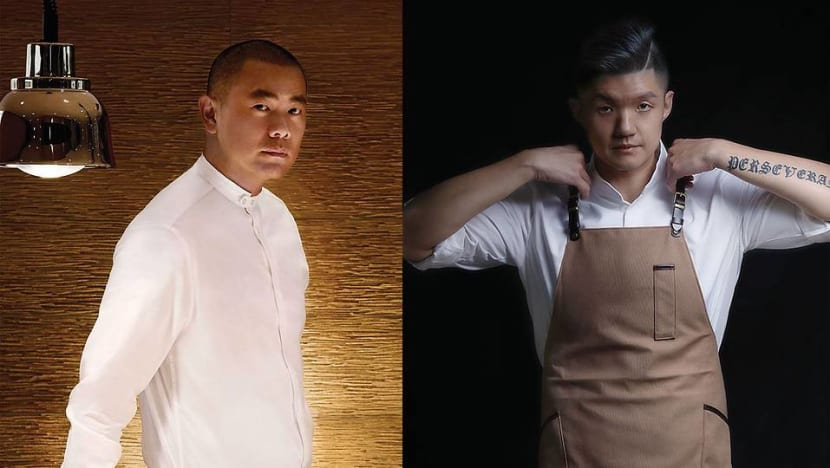 After shutting his eponymous restaurant in Singapore last February and returning to his birthplace in Taiwan, feted chef Andre Chiang has been busy nurturing young talents and building new concepts across Asia. His latest, Sichuan Moon, which opened at the Wynn Palace Macau in March, aims to put Sichuan cuisine on the global map.
Ingeniously reinterpreted for today, the menu spotlights the complexity of the cuisine via a provocative menu of elevated dishes. It's headed by former Restaurant Andre chef Zor Tan, who achieved much success at both Raw in Taipei and Restaurant Andre. 
The aim of reimagining traditional cuisine for a new generation of diners is easy enough to understand and appreciate, but the task is anything but easy. The dishes need to be creative without being gimmicky. One of the biggest challenges, shared Chiang, lies in the fact that everyone thinks they know Sichuan cuisine. "So, whatever you do, the flavours have to make sense."
Also based in Taiwan, Singapore's Jimmy Lim of JL Studio – this year's recipient of the prestigious Miele One To Watch Award at Asia's 50 Best Restaurants – is finding huge success in championing his take on modern Singaporean cuisine, but using ingredients sourced from surrounding farms in the Taichung area. It's a cuisine, he explained, that is inspired by flavours of his childhood, one that reflects his upbringing and cultural influences. 
"My aim is to create dishes that are modern and more elegant adaptations (of familiar dishes and flavours) but still very Singaporean," Lim said. "Every dish has a different inspiration, a unique perspective."
SICHUAN MOON'S HOT AND SOUR SOUP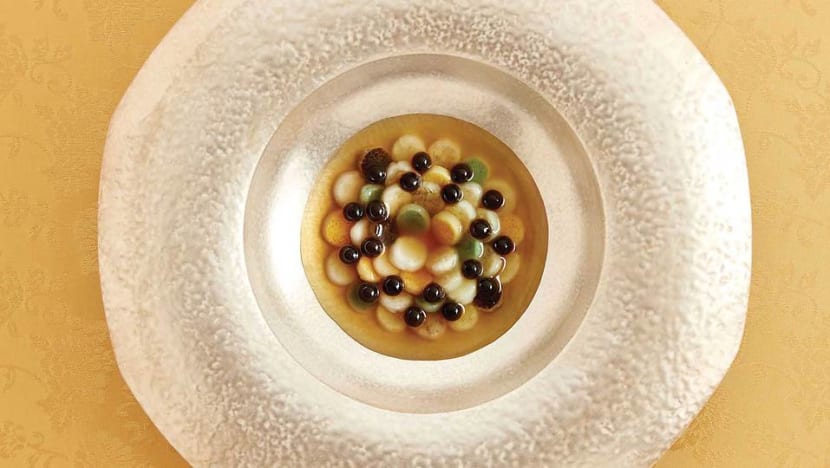 "It's new but we still keep its authentic taste. The flavours have to make sense – that's the biggest challenge. I wanted every (mouthful to offer something interesting), some bite and pops of flavours, which is why we've incorporated ingredients like the balsamic vinegar pearls and (drops of) spring onion oil. And it's more pepper hot than chilli hot. We don't only use white pepper but also the green ones, with a lemony taste – we wrap them and infuse them into the soup for a lighter, brighter and cleaner taste." – Andre Chiang
Sichuan Moon, Wynn Palace, Avenida Da Nave Desportiva, Cotai, Macau
JL STUDIO'S SHROOM KUT TEH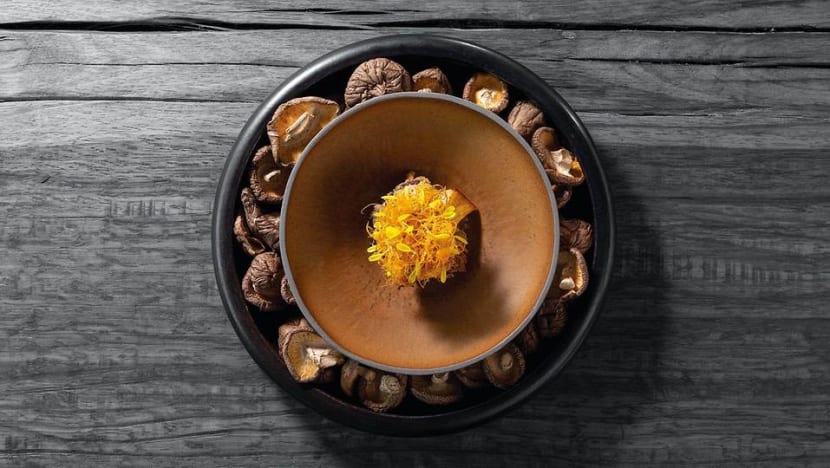 "I'm always trying to find a way to balance (Singapore's) unique flavours in my dishes. Like, this season, there is a dish inspired by bak kut teh, but it doesn't contain any pork. It's made with shiitake mushroom and abalone, which are sourced locally (in Taiwan). I also use Taiwanese aiyu (jelly) to mimic pork rib fats. For the broth, tons of mushrooms and Chinese herbs are used but in the style of bak kut teh, with a lot of garlic and white peppercorn." – Jimmy Lim
JL Studio, Level 2, No. 689, Yifeng Road, Section 4, Nantun District, Taichung City, Taiwan 408