High fashion and high spirits: All the hijinks at the Tatler Fashion Awards 2019
The social set was in full party mode at the "neon jungle" themed Tatler Fashion Awards 2019, an Access event with CNA Luxury.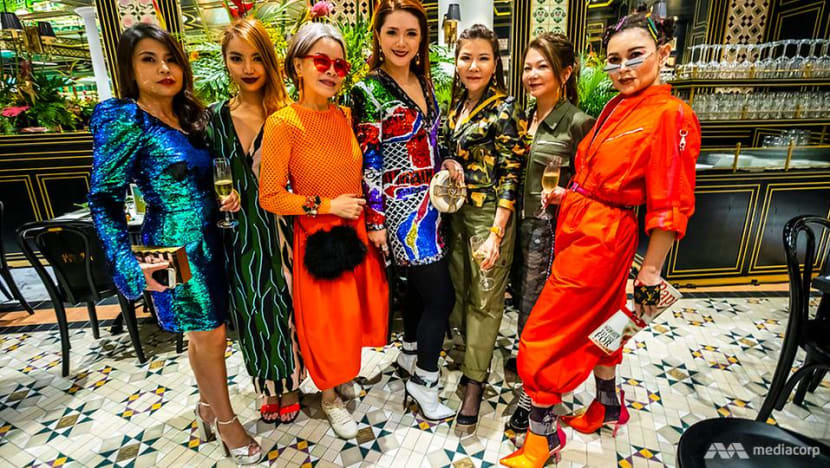 It was the first party to be held at Jewel Changi Airport, on the day the attraction opened its doors to the public. And what a party it was. The evening's theme set the mood: "Neon Jungle", with a dress code that was limited only by the imagination of party guests.

"There's a funny story behind it," said Corinne Ng, Managing Director of Edipresse Media Singapore, which publishes Singapore Tatler, referring to the theme. "We often model the theme based on what's hot right now. Neon is a big theme, animal is a big theme. We couldn't decide between neon and animal so ta-da! Neon jungle!"

Florist Beato – the go-to floral atelier for names like Chanel and Fendi to Credit Suisse and Hashida Sushi – transformed the venue, Violet Oon's newest outpost, into a literal neon jungle. On tabletops and countertops, oversized bouquets of tropical flora burst forth. Acid hued blooms carpeted the main photo wall. It was like a mini version of the lush Shiseido Forest Valley just outside, except flush with fluoro.

The intimate venue created an ambience that felt like a stylish house party, and allowed the guests to truly let their hair down. That they certainly did, as the Laurent-Perrier champagne flowed and the small plates of Dry Laksa, Hakka Abacus Beads and Tau Hu Goreng were served, butler-style.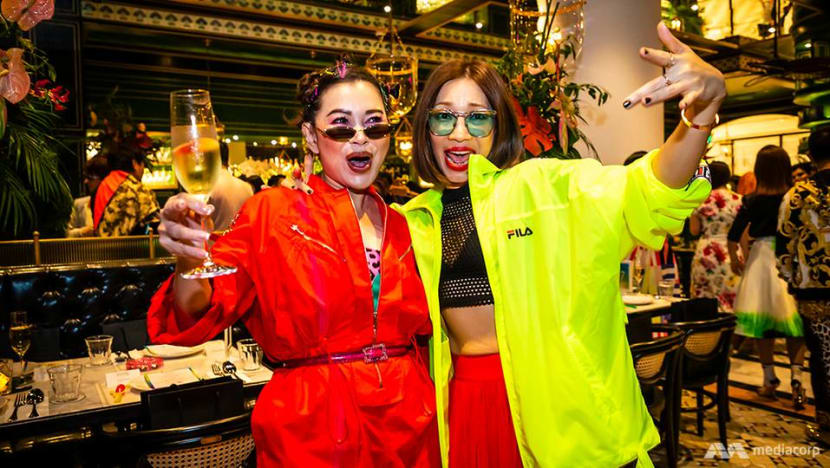 The evening's entertainment included a fashion showcase by Christian Dada. Rapturous cheers burst out as society ladies Adeline Teo, Annabel Bohm and Yenny Then walked the show alongside professional models. The biggest cheers, though, were reserved for society maven and fashion icon Peggy Jeffs, who strut her stuff with the relaxed confidence of one who has seen it all and done it all.

Of course, the highlight of the evening was the presentation of awards to the four winners. "The Most Stylish Man and Most Stylish Woman are perennial awards," explained Ng. "The people who won it this year are Nancy Ong and Mervin Wee. They were voted most stylish as they consistently exhibit a certain style at every event they attend. You've got to give them props for it, for turning out to events well-dressed and well put-together all the time."

On his fashion sensibilities, Wee said: "I'm not someone who likes to wear… any suit that's too matching. When I was a boy, I liked things that were different. When I bought my first Levi's jeans, I found that they were too clean and too blue. So I deconstructed them myself, burying the jeans, bleaching them. Stuff like that. Deconstructed dressing is unpredictable. It's fashion freedom. But as long as it harmonises, it has a theme, I find that it's alright."

The third award was Fashion Newcomer, which is typically given out to a younger member of society. "This year, [the award] goes to Chloe Ng," said Ng, who is of no relation. "Her mother and father also love to experiment with fashion. So she's taken after them."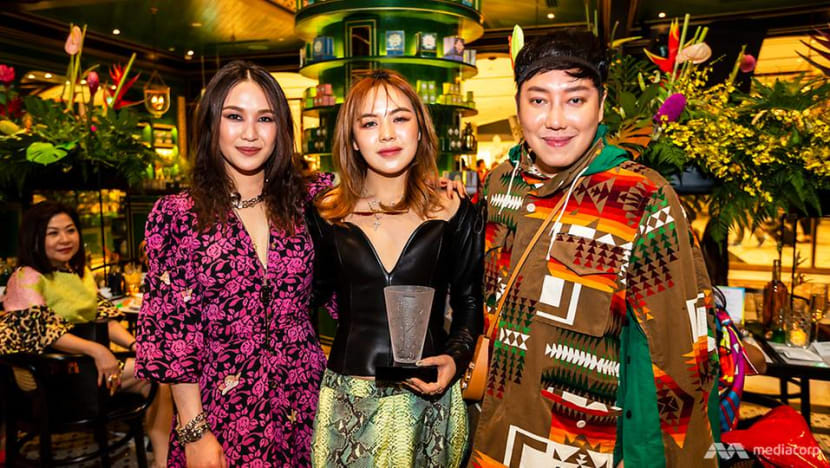 "I really like to mix and match and men's and women's wear," said Ng, describing her personal style. "I think there's more to fashion that focusing on gender. Like what I'm wearing today. My top is a YSL nappa leather top. My Supreme pants are a collaboration with North Face. If you want to be a bit more cool, a bit more different, you need to look beyond women's wear [to] men's wear."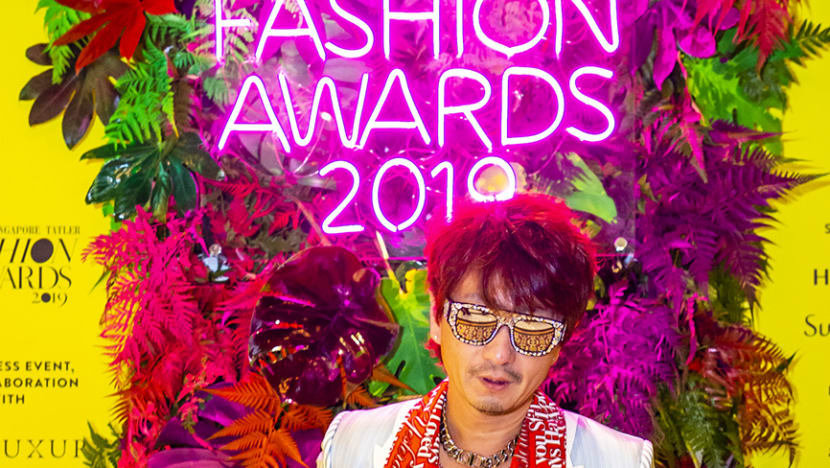 The final award of the evening was a new category, the Fashion Wildcard. This prize went to Kimihisa Abe, who deserved the title because of how, as Ng described, "he puts funny things together, and you would never do it and I would never do it but somehow it all works on him".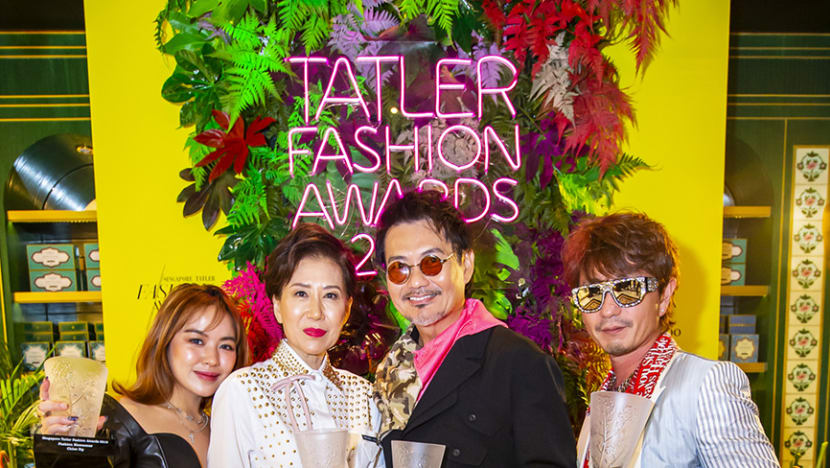 Access is a partnership between CNA Luxury and Singapore Tatler.