How one Singaporean entrepreneur is impacting the global craft spirits market
F&B veteran Michel Lu turns his hand to distilling boutique Asian flavours under The Orientalist Spirits brand, and also aims to champion other independent distilleries in the region.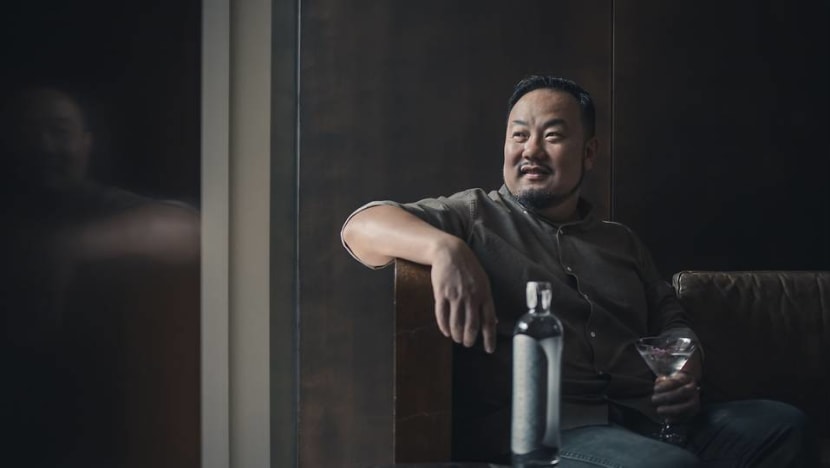 Turning 50 this year has offered veteran F&B entrepreneur Michel Lu time for introspection. "A brand done properly can last a lifetime, and even outlive you," he muses, as he shares his thoughts on his latest venture, The Orientalist Spirits.
Lu is the founder and single shareholder, which makes the local spirits brand something of a legacy project for the serial restaurateur who has created and marketed F&B brands for the past 20 years or so. Think Centro, Hacienda, Stereolab, Foodology, The Prive Group, Wildfire Kitchen + Bar and, more recently, Savourworld, a joint venture with events company Savour.
"This idea of Asian spirits has been percolating in my head for the past four years," he shared during the soft launch of the brand's first product, The Orientalist Origins Vodka, held over cocktails at Cut by Wolfgang Puck. The beautifully packaged bottle is noticeably the most polished of all the local spirits we have seen so far – which includes creations by local distillers Brass Lion Distillery and Tanglin Gin – with its sleek elongated form and modernised oriental typography. It is what is inside, however, that Lu believes will create an impression in the booming global craft spirits market.
The Origins Vodka came to fruition following his stay at The Hidden Valley Resort in the Shangri-La highlands of Yunnan, China. With a self-confessed short attention span, Lu admits his holidays tend to be quick four-day getaways to cities, where wining and dining fill his itinerary, before he gets antsy. Having more time to hang out, he was taken by the botanicals and flavours all around him – and the pieces for his brand finally came together. "I had sold off Prive a few years ago and was looking for something else to do," he explained, notwithstanding ad hoc projects that come his way via his consulting company, Revolver Asia.
For the vodka, "I said, it can't just be 'smooth,'" Lu asserted with a chuckle. "Vodka was left behind as other spirits caught on, [spirits] which have more character and flavour, such as rum, which I enjoy." Ever the self-taught food geek (he's known to be a great cook), Lu delved into the field of distillation, adamant that he had to know everything about it to deeper understand and make decisions on how to create a distinctive pan-Asian vodka.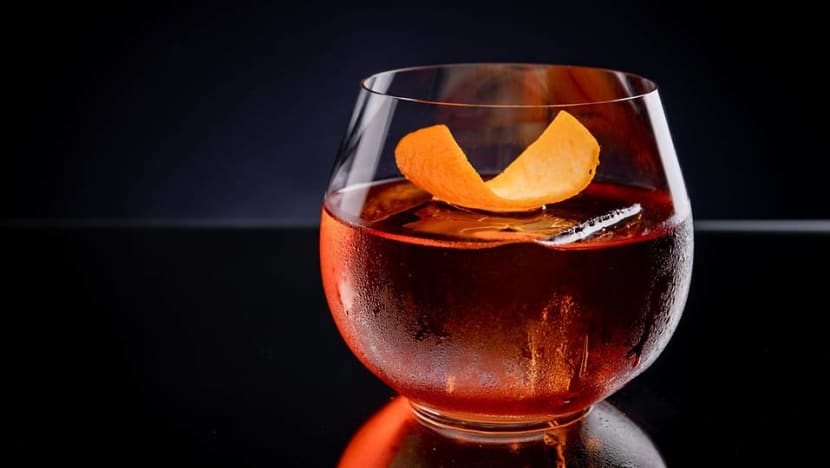 UNIQUELY ASIAN
The result is a careful medley of ingredients that includes Tibetan highland barley, which is the backbone of a Shangri-La-style baijiu or Chinese clear distilled liquor; organic Thai longan honey; and nine premium potatoes chosen for their contribution to texture and mouthfeel.
Suffice it to say, the Origins Vodka is anything but bland – it hews more closely to a softer, fragrant, white spirit than Western vodka. Interestingly, Lu hasn't sampled many Asian-born gins and vodkas, though he gamely says he should. "I'm generally a bit insular, and I do what I want to do," he let on, sharing that he didn't want to compare and benchmark at the creation stage. He did turn to his distiller friends, such as Alex Davies from Ki No Bi Gin in Kyoto, Japan and found in them a community that was willing to grow the craft distilling industry.
That said, creating this product has taken almost 18 months, which was much longer than Lu anticipated. And he already has multiple products under the brand waiting to be actualised. The second product, The Orientalist Gunpowder Gin, is slated to arrive during the fourth quarter of this year. It is infused with an array of Asian botanicals such as Taiwanese gunpowder tea, Cambodian Kampot peppercorns, Korean omija berries, Malaysian torch ginger, Siberian ginseng and Chinese osmanthus, before being proofed with the same soft Japanese spring water that the Origins Vodka utilises. There's also a barrel-aged, blended malt whisky in the pipeline.
LAST BIG PUSH
Lu has also been discussing with his network of friends around Asia, including South Korea and Taiwan, on ideas for Asian spirits that could range as widely as a world whisky blend and canned cocktails. "You hedge your bets, as some will do better than others," predicts the savvy businessman, who remains confident that it boils down to investing in quality. "When you have the best ingredients and respect them, the proof is in the taste," he posited.
The current batch of Origins Vodka is distilled in Singapore, but Lu is already setting up distilleries in Taiwan, Tibet and South Korea. "We fully intend to live up to our tag line of "the first truly pan-Asian craft spirits company" and are positioned to champion not just our own brands but all other independent distilleries in Asia that are committed to quality," Lu affirmed.
"We fully intend to live up to our tag line of 'the first truly pan-Asian craft spirits company' and are positioned to champion not just our own brands but all other independent distilleries in Asia that are committed to quality." – Michel Lu
He believes that in the same way a brand like Absolut, which used to be such a premium headline product, is now second-tier and replaced by the likes of Belvedere and Grey Goose, these labels will be replaced by new premium products, "which will most certainly be of craft or independent origins".
The plan is to have under his Liquid Assets holding company various brands for different markets and segments, which includes The Orientalist Spirits. "We will also represent, champion and bottle for independent distilleries around Asia under The Orientalist Special Editions banner," Lu explained. "We will promote their brand and products using our platform."
He adds that the company is already working with a partner to distil and produce in Jindo, the third largest island in South Korea, as well as with another partner just outside of Taipei. He is also "in discussions to do something" in Kyoto.
It's easy to see how this has quickly become more than just another project for Lu. "When I started, I thought it would be a fun little project, but once the doors opened, I realised this is my finale."