The Italian furniture store you should visit at the Raffles Hotel Singapore Arcade
Jean Wee, COO of Marquis Furniture Gallery, discusses the new Minotti showroom at the Raffles Hotel Singapore and the timeless appeal of Italian-made furniture.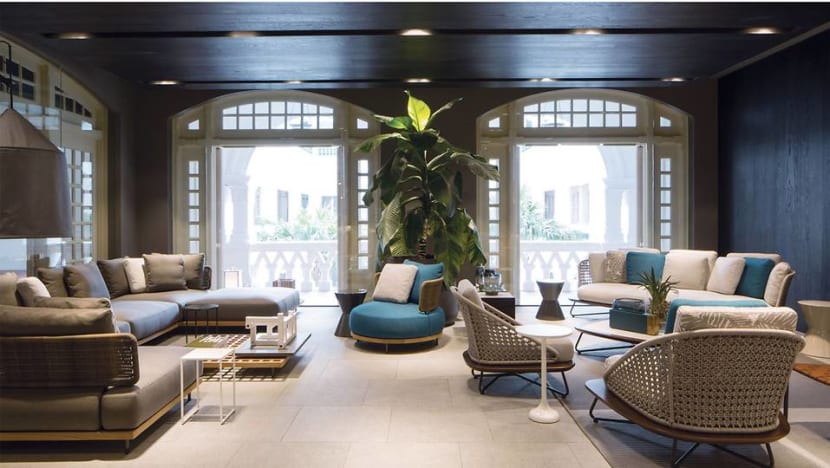 Even after more than two decades in the business, Jean Wee's enthusiasm for furniture has not wavered. A visit to the Salone del Mobile fair in Milan is an annual ritual for the COO of Marquis Furniture Gallery; Wee enjoys hand-picking pieces that the furniture retailer brings into Singapore. "I like to do the selection with my team; if you don't participate, you don't have a 'feel' for the furniture," said Wee. "When we do the selection, we look at the size, colour, material and the profile of the designer; whether they are able to tell a story with their design."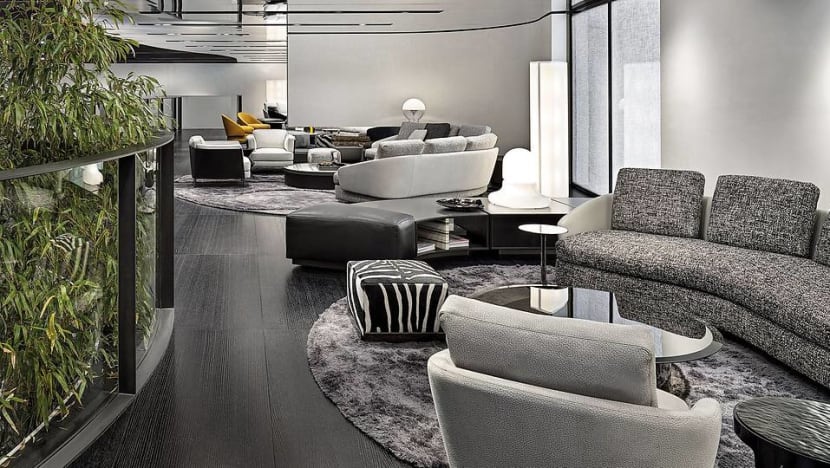 Wee cut her teeth in the furnishings industry as an interior designer. "If you are a designer, you can look at the item and visualise it in a customer's home, against certain wood panels that they may have so that you don't select colours that only a few customers will take," she explained. Bolstered by her decades of experience, the industry veteran and her team are able to differentiate trendy finds from pieces with perennial appeal. The retailer holds stock for limited pieces of its best-selling collections, which include the Minotti Hamilton sofa designed by Rodolfo Dordoni.
Besides Minotti, almost 80 per cent of the brands carried at Marquis Furniture Gallery are from Italy. These include Meridiani, Misuraemme, Porada and Visionnaire, which have individual sections within the Marquis QSquare complex. These elegant collections are complemented with a variety of Nordic brands at sister store Lifestorey at Dempsey; pieces that convey the minimalist and unfussy appeal of Scandi-chic.
At Minotti's new home at the Raffles Arcade, Wee speaks to us about the changes afoot in the industry and her future plans for the company.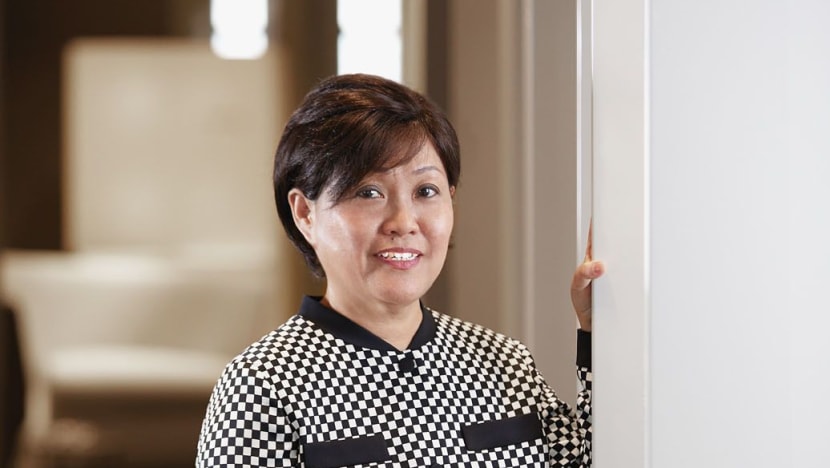 WHAT INSPIRED THE DECISION TO MOVE MINOTTI TO RAFFLES SINGAPORE?
We were at Hill Street for 12 years; it's a beautiful showroom but we wanted to have more space. It just happened to be the right timing to move. The Minotti design team came by with Rodolfo Dordoni and shared their vision of this showroom. From a retailer's perspective, you talk about the square footage of the space. For them, it's about what will the customers see when they walk in. Is there an element of surprise and does it meet their expectations?
We have two different looks within the showroom: One section is a glass house which is very modern and contemporary whereas the other has colonial-style detailing and a lower ceiling height of about three metres. After we moved in, we realised it's quite homely and cosy.
We worked closely with the Minotti home styling team, who recommended a selection of lighting and accessories. As with a home, you need the finer touches like bedding, cushions, as well as books and scents that you put on the table. All these must come as a total look.
IN YOUR OPINION, WHAT MAKES ITALIAN FURNITURE SO UNIQUE? 
Italian furniture tends to sit in nicely within a home and yet bring different settings together. We think the Italians are pretty unique in their way of designing. As you can see from the Minotti pieces, there are different shapes and it's comfortable. When customers look at pieces from Minotti, they can easily visualise them in their own home.
WHAT'S ONE OF THE BIGGEST INDUSTRY CHANGES YOU'VE WITNESSED IN THE LAST DECADE?
When we first started, we had to educate the consumer. Now it's the reverse; with the internet, you're just a fingertip away from all the information you need. As a retailer, we have to keep building our knowledge. The pace of providing information must be at the snap of your fingers.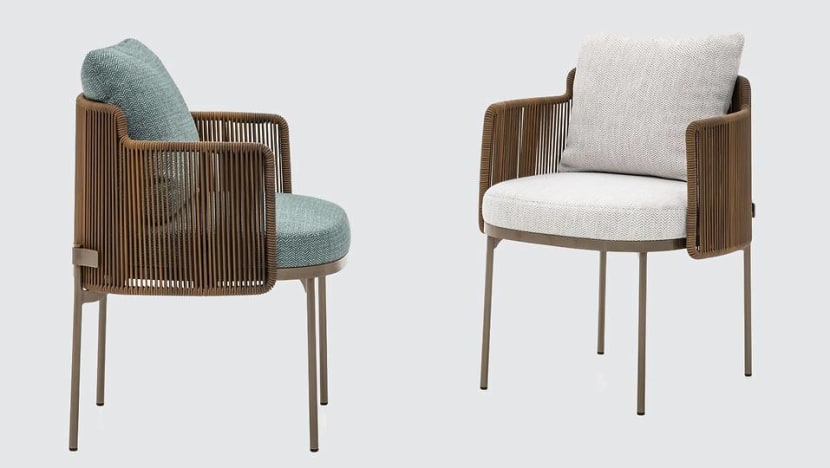 WHAT ARE YOUR PLANS FOR THE COMPANY IN THE FUTURE? 
We sell from the brick-and-mortar stores but we also have two companies, Marquis HnC and Marquis HQO, that do project management; client servicing with homeowners, architects and interior designers. We do the furniture selection together with them, sometimes even before the house is finished. For example, if a client likes outdoor furniture in a certain look, we can source for it worldwide. We have the capability to do that because of our know-how; with so many years in the business, we understand what is best for the client. 
We've done projects in Singapore and the region, as we have to maximise our talents and seek new opportunities. In China, Vietnam and Myanmar, people are becoming more affluent, they know exactly what is needed.
For the recent trip to Milan, we had about three groups of customers with us; we brought them to the different brands to see the bigger picture. We do offer personalised tours to bring our customers through the collections; it's a very sincere way of doing things.