Why selling your unused fashion items can be good for the environment
Consignment retailer Vestiare Collective's Fanny Moizant weighs in at the launch of the site's VIP Concierge Service in Singapore.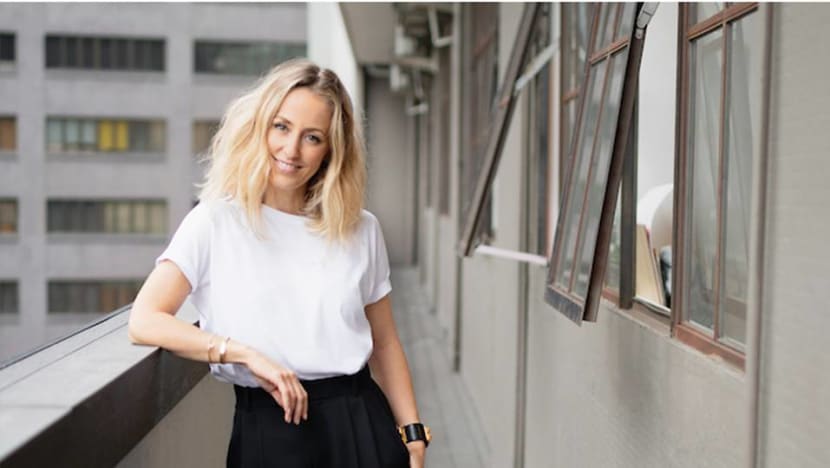 Inspired by modern day buying behaviours and a keen interest in re-joining the fashion industry after the birth of her children, Moizant banded together with five friends of hers to create a company that provided a sustainable way to consume fashion. While there's been an encouraging growth in attitudes towards sustainability of late (both from brands as well as customers), Vestiaire Collective has been championing this movement for a decade since their inception in 2009. And with a recent report in March 2019 from retail analytics firm GlobalData predicting that the second-hand economy – valued at US$24 billion (S$32.7 billion) as of 2018 – will surpass fast fashion retailers by 1.5 times within the next 10 years, it seems like Moizant was on the right track all long.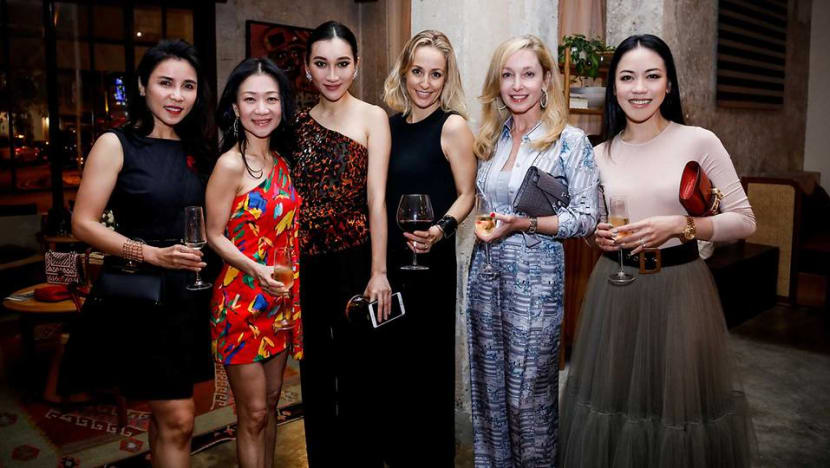 In town to launch the site's VIP Concierge Service in Singapore, we speak to Moizant on the challenges of the luxury resale market as well as consumer's changing attitudes towards sustainability in fashion.  
WHAT MADE YOU DECIDE TO START VESTAIRE COLLECTIVE?
About 10 years ago, I came across an article in the French press about the "Recessionistas", a group of women who were trying to resell their pre-loved items in the heart of the recession on their blogs. I thought this was an interesting phenomenon and had actually wanted to buy from them but it was very inefficient. You had to be the first to email them, reserve an item, and then send a cheque in the mail – I just didn't have time for that. I thought it was a cool idea and the future of shopping, but because it was so inconvenient it was never going to take off. I was inspired to do something similar but on a wider scale and platform.
AS THE SECOND-HAND MARKET WAS ALREADY PRETTY PREVALENT IN PARIS, HOW DID YOU TRY TO SET YOURSELF APART FROM THOSE BUSINESSES?
We didn't invent the second-hand market but we disrupted it. We brought trust because we were able to authenticate the items. Back then if you bought something from a site like Ebay there was no way of verifying its authenticity. If you went to a second-hand store, sometimes the items are not in the best condition. The shops were also very local to the market, and if you don't live in the area you're less likely to shop there. We wanted to elevate the way people shopped and help globalise the market.
"We didn't invent the second-hand market but we disrupted it." – Fanny Moizant
HOW DO YOU UPKEEP THE QUALITY CONTROL OF THE ITEMS THAT PEOPLE ARE SELLING?
Authentication is the pillar of the brand, and we have always put a lot of emphasis on this. In 2012, we signed a charter with the French government and luxury houses to ensure that we work behind the scenes with the brands to receive the proper training [on how to authenticate luxury goods] and have our questions answered. This charter is all about fighting counterfeits. The brands know it's a problem and that it's better to partner with companies like us to control what we put online, rather than people who don't care and offload tons of counterfeit products. We are very committed to this cause.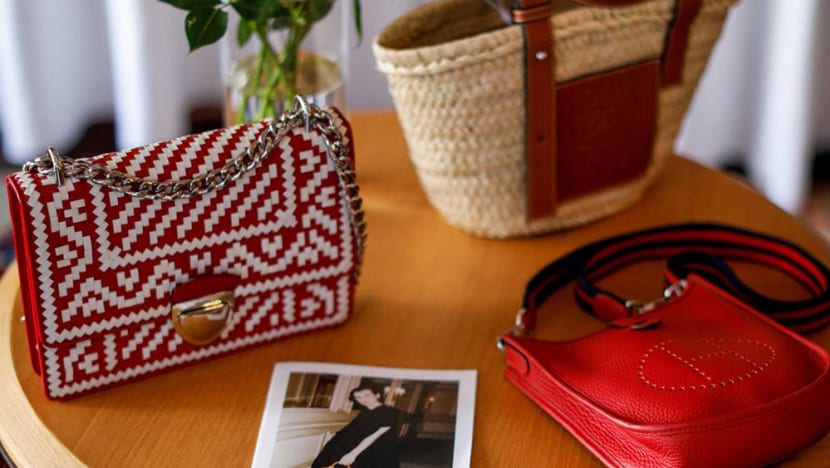 DOES EVERYONE IN THE COMPANY GO THROUGH RIGOROUS TRAINING?
Yes. We have the Vestiaire Academy where we document all of our knowledge. Our new experts are trained at the Academy followed by a partnership with a senior expert for at least six months before they are allowed to work autonomously. But even before this extensive training, we ensure the people we hire have the right background and experience. They've either worked in luxury brands or are experts in the field. One of our authenticators even came from an auction house. These people all have some form of exposure already and we elevate them to the next level.
YOU LAUNCHED THE VIP CONCIERGE SERVICE IN APRIL 2019, COULD YOU ELABORATE MORE ON THIS AND HOW TO QUALIFY FOR THE SERVICE?
We opened the service last year in Hong Kong and the demand was so high that we now have a waiting list there. It is very popular because of the convenience. The VIP team will facilitate our customers by personally attending to them and handling all manners of the sale from collection, photography, listing and shipping.
To qualify for the service, you'll need to have a very desirable wardrobe with a minimum of 10 items – each with a retail value of at least US$500. As our VIP team for Asia is based in Hong Kong, they will fly into Singapore every other month to attend to our customers.
"Unlike our parents' and grandparents' time, we don't possess things for a lifetime anymore. We keep them for a short while and then move on to something new." – Fanny Moizant
AS OF 2018, STUDIES HAVE SHOWN THAT THE RESALE MARKET IS PROJECTED TO GROW MUCH FASTER THAN THE FAST FASHION MARKET. WHAT DOES THIS TELL US ABOUT CUSTOMERS' MINDSETS TOWARDS SUSTAINABILITY?
It tells us that the customer has definitely changed. The mindset is leaning towards buying quality stuff and the end of ownership as we know it. Unlike our parents' and grandparents' time, we don't possess things for a lifetime anymore. We keep them for a short while and then move on to something new.
With social media, it's fuelled the industry into producing things much faster. When I was younger, there used to be only two seasons per year. Now there's drops in between seasons, resort/cruise and capsule collections. I think the consumer is drawn by novelties and would buy things for just one specific event and then never wear it again.
This is not super sustainable, but a business like us exists because of that type of behaviour so it's about learning how to give a longer lifetime to your product and to embrace more sustainable fashion consumption.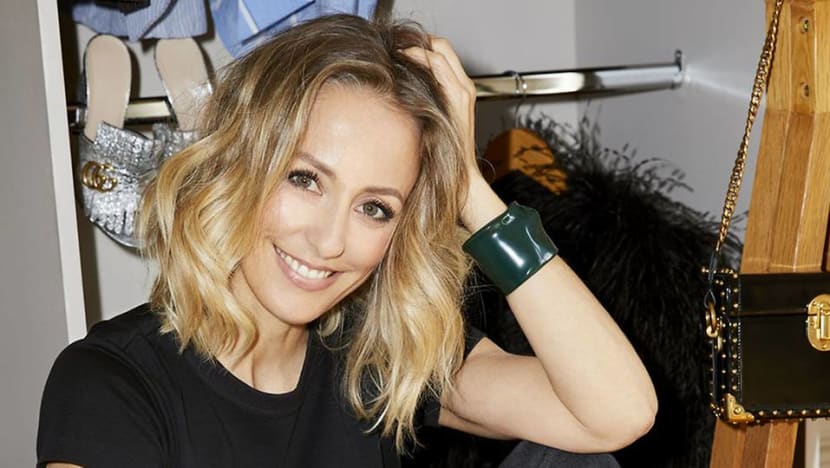 WAS SUSTAINABILITY A CORE VALUE OF YOUR COMPANY WHEN YOU STARTED?
The core of our business is about how we can prevent waste in fashion. We grew up with parents telling us not to be wasteful, to conserve energy when possible, and naturally, I applied it to fashion. We didn't want to push it in people's faces that we are all about sustainability especially when people weren't ready for it yet. Now that the mentality has changed, people are more receptive. It's not going to change the world but it does help your carbon footprint and the massive pollution problem in the fashion industry.
IS THE GROWING RECEPTION TOWARDS SUSTAINABILITY SOMETHING YOU FORESAW WHEN YOU STARTED THE COMPANY?
Yes, because when you see the shopping patterns, it's a trend that's very fascinating. In the past 10 years, fashion consumers are buying twice as more products and yet we are using 40 per cent less of what we buy. This is by essence not sustainable, so at some point it was going to come crashing down. We had the belief that we had to do something early to change the system for the better.
Vestiaire Collective recently launched a "Buy, Sell, Share, Care" guide on sustainable 'circular fashion'. Find out more here.