Singapore's top chefs pick their favourite hawker food takeaways and deliveries
Where Candlenut's Malcolm Lee, Nouri's Ivan Brehm, Violet Oon and others head to for their favourite hawker food fixes during circuit breaker.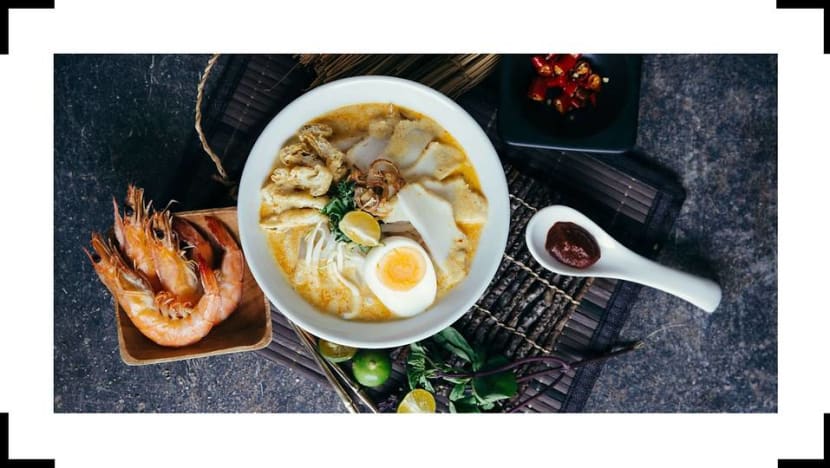 It often takes an unfortunate situation like our current fight to contain the spread of COVID-19 to make us more appreciative of the simple pleasures – whether it's bubble tea or the hawker classics we've come to love so much. Thankfully, though, these hawker stalls remain open for business, and operators are whipping up their signatures with gusto, for you to take home or have them delivered.
In light of the recent issues raised about the controversially high cost of utilising food delivery platforms for restaurants and hawkers alike, initiatives such as the recently launched www.sgdabao.com help consumers search for hawker stalls that make their own delivery arrangements. The site currently lists almost 300 businesses, detailing their speciality and informing how one can order directly from the hawkers.
In fact, second-generation hawker Melvin Chew of Jin Ji Teochew Braised Duck & Kway Chap not only recognised the urgent need to rally the support of the online community but also decided to act just as quickly. He set up Hawkers United–Dabao 2020, a community initiative on Facebook, on April 3. Here, hawkers can share with the community – comprising some 260,000 members as of May 11 – their promotions and delivery deals. The service is free of charge and each member can post up to two times a day to target potential lunch and dinner customers.
The variety of food to choose from is expectedly diverse. So, to help you get a head start, here's our list of veritable must-have hawker dishes that you can either have to go or delivered.
BEPPE DE VITO: OLD TIONG BAHRU BAK KUT TEH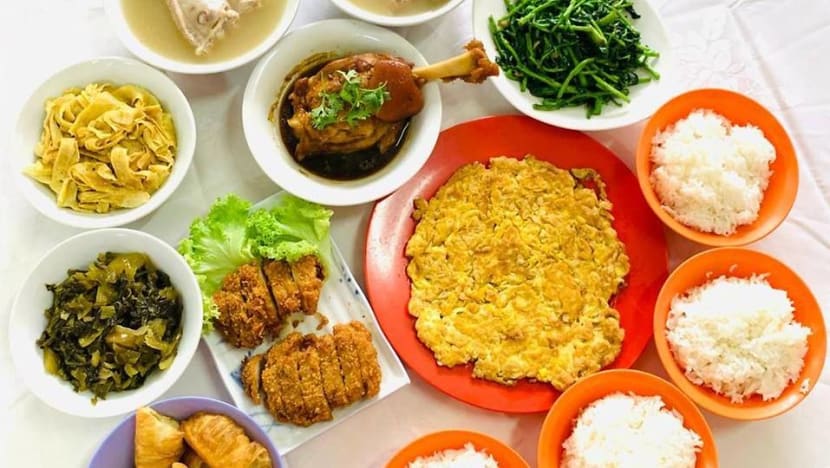 This is a long-time go-to place for Beppe de Vito, chef-restaurateur of Il Lido Group, whenever he's in the mood for this comforting heritage dish, which he also likes to have with Waku Ghin's Tetsuya Wakuda when he's in town. Besides serving up a winning version of bak kut teh that Teochews prefer, braised dishes like the braised pork trotters and steamed fish of the day are just as delightful. Set menus for takeaway or delivery are now available by calling in. 
Old Tiong Bahru Bak Kut Teh; tel: 6223 3075, 8115 4646
HAN LI GUANG: GEYLANG LORONG 29 CHARCOAL FRIED HOKKIEN MEE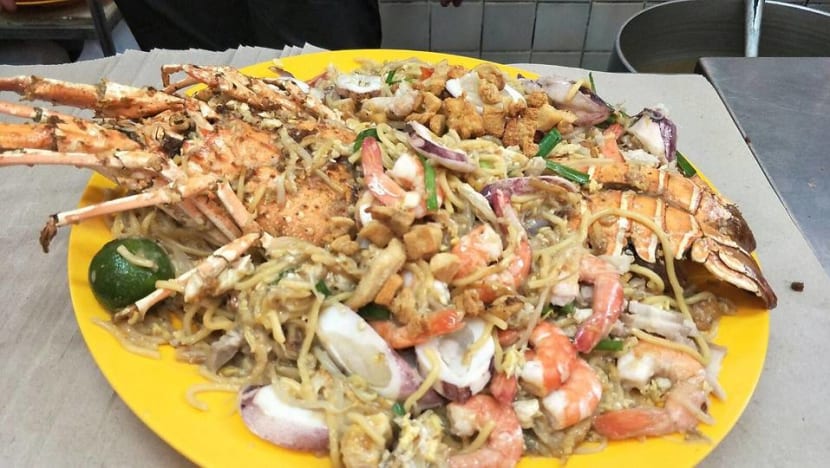 Labyrinth chef-owner Han Li Guang is true blue champion of local fare, especially when it comes to his favourite hawker fix. Funnily enough, while his choice bak chor mee is from Tai Wah Pork Noodle (not to be confused with the aforementioned Michelin-starred stall proffering the same), he also likes his charcoal-fried Hokkien mee from Geylang Lorong 29.
But just so you know, this is located along East Coast Road. The stall at Geylang Lorong 29 is another popular stall called Swee Guan Hokkien Mee. Good news is that while the former uses the usual delivery platforms for orders within the neighbourhood, it also offers islandwide delivery when you order direct. They also boast decent oyster omelette and fried carrot cake, but it is said that you have to have the satay (chicken, pork, mutton and pork belly) too.
Geylang Lorong 29 Charcoal Fried Hokkien Mee; tel: 9733 1388
IVAN BREHM: ROXY LAKSA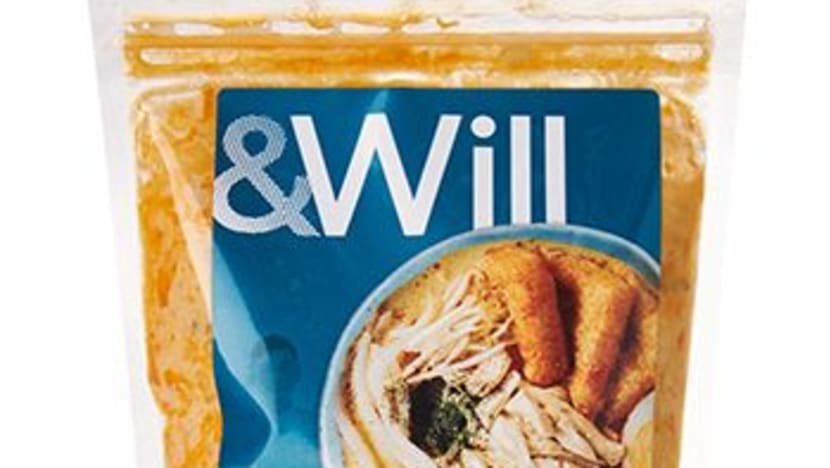 A big fan of Roxy Laksa, Nouri's Ivan Brehm was heartbroken when it moved to Timbre+ and eventually shuttered for good. But this was not before chef Willin Low (Relish and Roketto Izakaya), a regular of this feted laksa stall himself, convinced Roxy's third-generation hawker master to take him on as an apprentice.
The aim was to succeed and preserve this iconic brand of laksa and its traditional recipe. It is now available under Low's &Will brand of ready-to-eat hawker classics (there's also mee siam and laksa to choose from). They can be found at selected Cheers convenience stores but most easily from The Soup Spoon's e-store.
www.thesoupspoon.com/estore-order
MALCOLM LEE: SCISSORS CUT CURRY RICE
This is where Malcolm Lee of Candlenut heads to for a comforting heap of curry rice topped with deep-fried pork chop, braised pork belly, curry chicken wing, stewed cabbage, braised tofu puff and bean sprout. If you're in the neighbourhood, you too might want to order some for lunch or dinner. If you're lucky, there might even be ngor hiang and fish or cuttlefish dishes available. If you want it delivered, you'll need to order via GrabFood.
RISHI NALEENDRA: HILL STREET TAI HWA PORK NOODLE
For chef Rishi Naleendra of restaurants Cloudstreet and Cheek, getting his fix of this famed bak chor mee used to only involve him getting dressed and taking a short stroll from his previous abode. These days, he has to do what most of us craving something from this Michelin-starred hawker stall have to do – take a drive down and join the famously long queue or get it delivered. Despite its popularity, they do not have their own delivery service. According to their websites and depending on where you live, you could try ordering via GrabFood or Foodpanda.
Hill Street Tai Hwa Pork Noodle; tel: 6292 7477
SHIGERU KOIZUMI: BLANCO COURT PRAWN MEE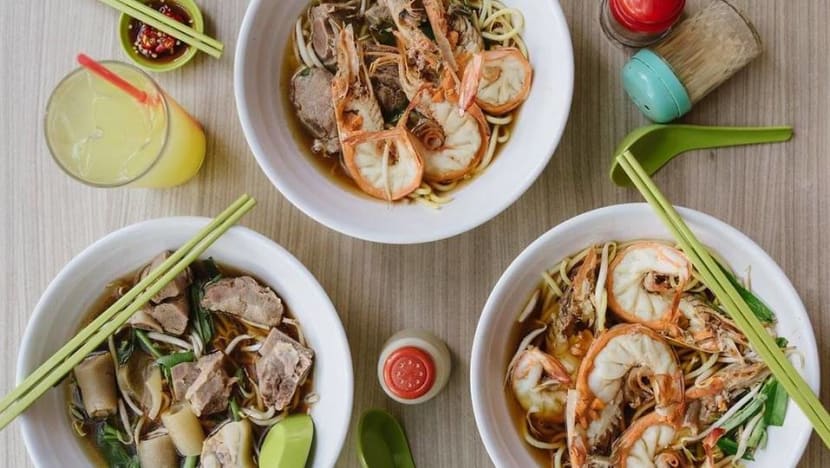 Esora's Shigeru Koizumi loves prawn mee, in particular, its delicately savoury broth. He also prefers to get his fix from this stalwart on Beach Road that has been serving prawn noodles since 1928. The family also runs several prawn noodles stalls – there's one on Beach Road and along Jalan Kayu.
Regardless, one can always look forward to those jumbo prawns (they might still offer seasonal wild tiger prawns when in season). The ngor hiang is another must-have. While they are available on the usual food delivery platforms, Blanco Court Prawn Mee also delivers. Check their Facebook account for updates.
Blanco Court Prawn Mee; tel: 6396 8464
VIOLET OON: CHINA STREET FRITTERS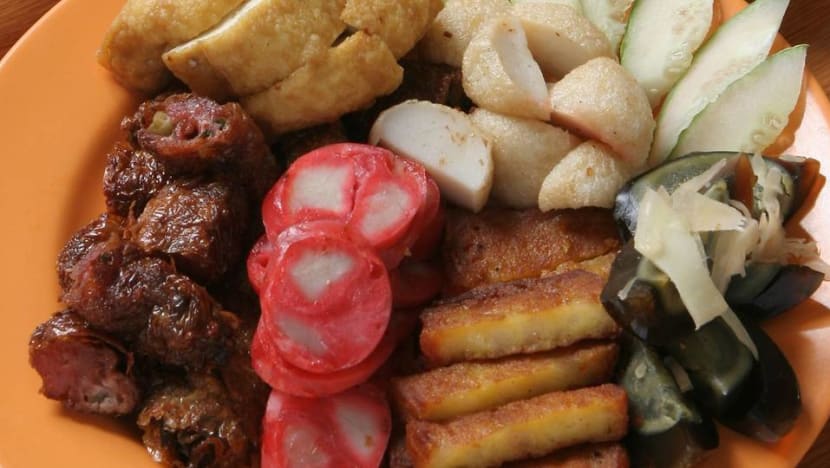 Fans know this is one of the few places that still makes their traditional ngor hiang by hand. But what Violet Oon loves most from this stall specialising in ngor hiang and other fried snacks is its Hokkien kuan chiang (pink Hokkien sausage) that's made using quality ingredients without any shortcuts.
Best of all, the owner has found a fair way of getting your order delivered. He works with an independent service provider that charges the customer for the delivery. Charges vary according to distance. Simply text the owner via WhatsApp to place your order.
China Street Fritters; tel: 9239 6464