Singapore's youngest billionaire Kishin RK on disrupting real estate
The 36-year-old RB Capital founder and only son of Raj Kumar shares how buying his first apartment at age 12 changed his life.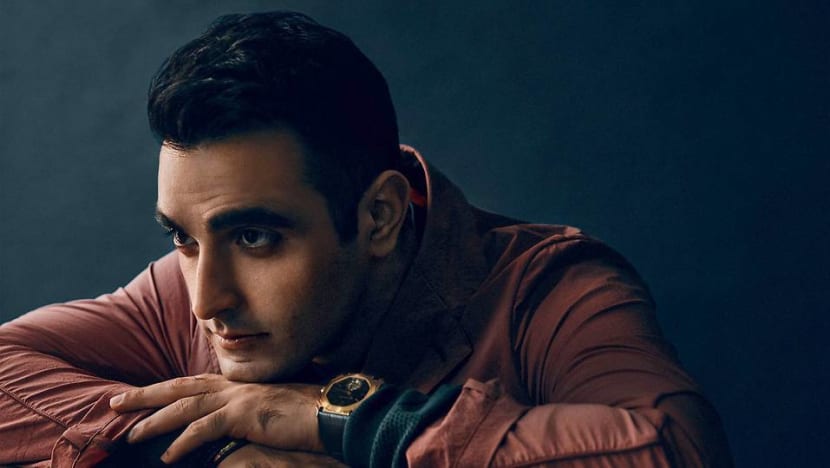 We meet Kishin RK on a weekday morning at InterContinental Singapore Robertson Quay, and one of the first things he does as we settle in for this interview is to lower the window shade to temper the glare of the sunlight streaming in through the windows of the conference room we are in. "I only had two hours' sleep last night," he told us.
He orders a coffee, but actually, caffeine is no match for talking shop when it comes to invigorating the founder and CEO of property developer RB Capital. Once he starts laying out his plans for 2019 and beyond, it's easy to understand why there may just not be enough hours in the day for everything he wants to accomplish.
The action-packed years that lay ahead come on the heels of a relatively quiet period of reflection – a characteristically strategic move for Kishin, who's proven to be a shrewd player in the real estate landscape since he started his company in 2006.
"We made a conscious effort to not do anything in 2018, even though there were many opportunities," he explained. "First, with the global uncertainty, it was good to take a year to assess where things are going. Most importantly, we wanted to plan how to position the group's next phase of growth."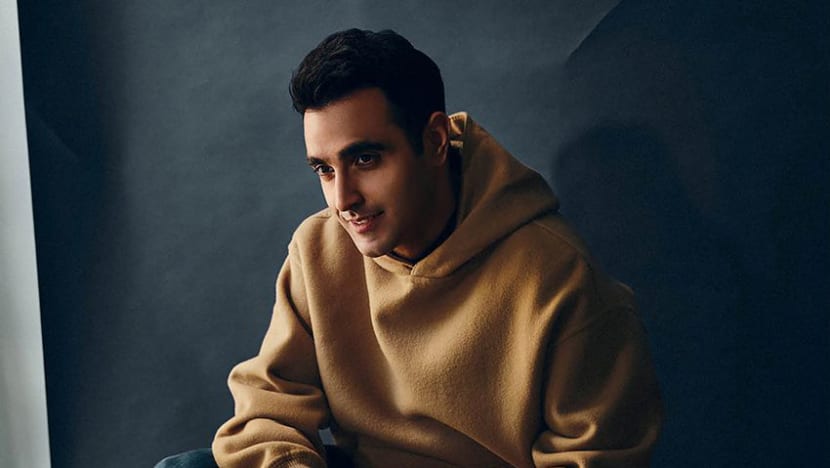 "We are going to develop physical spaces that cater to the way human behaviour is changing because of the digital economy. We believe the conventional landlord-tenant relationship will move into a landlord-data relationship, which will result in a different way of viewing income for real estate," Kishin announced.
More details will soon be announced. Rapid change has become the defining tenor of contemporary life, and he's keenly attuned to the necessity of always staying a few crucial steps ahead. "Being nimble is key in the new economy,'' he believes. The enthusiasm is infectious. Who needs sleep when waking life is this exciting?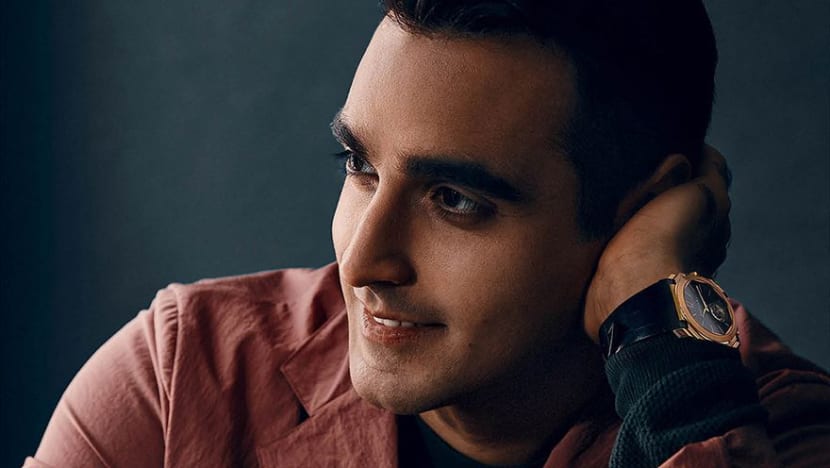 HE HAD DREAMS OF BECOMING A RESTAURATEUR
Kishin once thought about doing something outside of the family business. That used to be Royal Brothers, a property group whose portfolio was divided up in 2012 as part of a restructuring exercise.
When he was younger, he thought about going into finance, or perhaps even becoming a restaurateur, he said. "I have a very fond interest in food, and the emergence of lifestyle enclaves like Keong Saik and Tiong Bahru in the early 2000s got me really interested in that business. It seemed very glamorous and fun from the outside."
HE REALISED HIS CALLING AT 18
But real estate was already in his blood. When he was 12, his father Raj Kumar had guided him through the process of buying his first apartment, which gave him an exciting crash course in purchasing property. Around the same time, Kishin started accompanying his father to important meetings, the patriarch recounted with discernible pride in property asset management firm Knight Frank's The Wealth Report 2019, noting that his son "was always asking, 'Why?' He was so hungry to learn". 
By the time Kishin was 18, "I realised that my interest was actually real estate. There was no need to do anything else," he said. "I was really getting to understand the ins and outs of not just the family business, but the larger landscape of real estate and how it worked as an industry. And I wanted to go deeper."
After completing his undergraduate education, he started working full-time in the family business in 2003. "I was basically a sponge. I wanted to absorb everything I could, as fast as I could."
HE VENTURED OUT ON HIS OWN
Three years later, he sold an apartment that had been a gift from his parents, and used the proceeds to start RB Capital. "For once, it was me asking, 'Why?'" Raj Kumar told The Wealth Report about how he reacted to his son's decision to strike out on his own. The answer we get, when we ask Kishin "Why?", turns out to be an incisive analysis of recent Singapore history.
"Strata retail was a big thing in Singapore for many years. This formed the foundation of the family business. From the 1960s to the 1990s, the retail scene here boomed, and prices of strata retail continued to increase," he began. Then came the 1997 Asian financial crisis, and 9/11 in 2001. The Singapore property market that emerged from those rocky years was "not exactly depressed, but it was a pretty subdued and monotonous environment", he continued.
Soon after he officially entered the workforce, however, things started to shift. In 2005, the Singapore government announced its plans to develop two integrated resorts – the first of many high-profile initiatives that not only sought to boost the tourism sector, but tried to engineer a more diversified economy and a rebranding of Singapore from regional hub to global city. Attracted by the percolating buzz, foreign capital looking to acquire property assets began to flow into Singapore. 
"These funds were primarily mandated to acquire ready-made buildings. With a flood of capital chasing these types of assets, real estate prices soared," Kishin said. "However, values of undeveloped greenfield sites had not gone up as much, because only local capital and selective regional players focused on these." In other words, for homegrown players, development became a potentially much more attractive proposition.
At that point, the family business had prospered from its long‑standing approach of acquiring, then repositioning underperforming assets. "I was young and hungry. I needed to do something," Kishin remembered. He decided to start RB Capital to focus on development.
HE WANTED TO FILL GAPS IN THE MARKET
The first few years at the helm of RB Capital whizzed by. He bought a retail podium in Malacca Centre, then picked up 33 Jalan Sultan in Kuala Lumpur, a property which is now known as the HSBC Building. He turned a petrol station on the ground floor of Coronation Shopping Plaza into a retail space, and Satnam House and Amar Raj House on High Street into the current EFG Bank Building.
"It was fun," Kishin said with a grin. "I was passionate about developing something from the ground up, creating a positioning for real estate that could fill a gap in that specific marketplace. It didn't matter how big or small the development was, as long as I could come up with a clear execution plan."
In 2010, he submitted the winning bid for a government land sale site in Clarke Quay, where Holiday Inn Express Clarke Quay stands today. In 2012, he clinched another government land sale site in Little India which now houses the Farrer Square development comprising Park Hotel Farrer Park and Farrer Square Medical Centre.
At this point in the story, in the spirit of its subject, we should pause to take stock. The way he's laid it out, it may seem like an obvious decision to "dive into development", as Kishin puts it. But entire cultures have stood on the cusp of paradigm-shifting change and, as often as not, decided to stay the course. Choosing to pursue a new path often isn't obvious at all, even when it turns out to be necessary.
It might be easier to be fearless if you are 23 years old, as he was, with the resources to launch a business and a considerable safety net to fall back on. The potential flip side of that, of course, is that there is a lot less impetus to be hungry when one already has so much. What accounts for the drive to anticipate, even create, new paradigms when the status quo seems so favourable? The answer to that question can often prove surprisingly elusive. After all, who really knows why we want what we want?
"My family was extremely supportive, they told me to just go and do what I wanted," he said of becoming an entrepreneur. There was no expectation for him to return to the fold at some point either.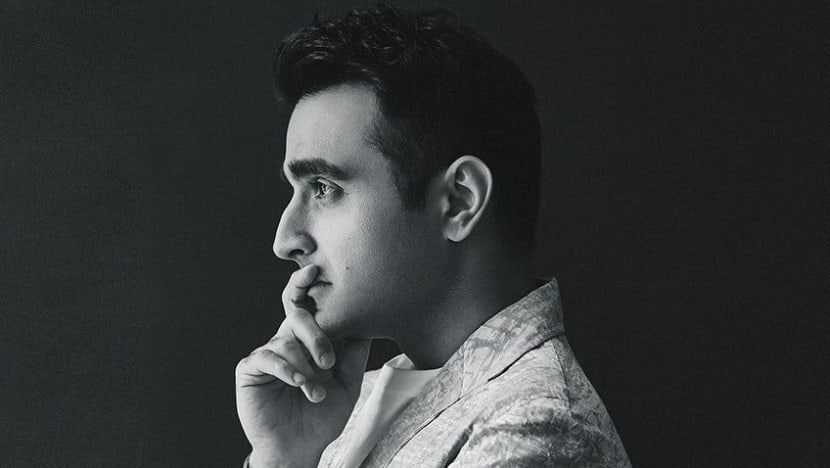 HE AND HIS FATHER STARTED WORKING TOGETHER AGAIN
"We saw a lot of synergies between what my father owned and the focus of RB Capital," he elaborated. "RB Capital was creating programming for real estate and curating spaces that were relevant. My father had built a very interesting portfolio of land banks across Singapore with a 'buy and hold' mindset. We decided our respective companies could leverage off each other to unlock value and take things to the next level."
Their first formal joint collaboration was the Robertson Quay project, which comprises Quayside and InterContinental Singapore Robertson Quay. The upcoming Raffles Place office project is the next venture for their combined platforms.
"We find ways to absorb what we need from each other, in order to grow," Kishin said. "My father knows the importance of future-proofing the business through building communities, programming spaces, and curating tenants. For me, it's extremely important to have the discipline that a traditional company has. No matter how much emphasis we place on the unique curation of our projects, we will never forget the business fundamental of cash flow."
Are there any areas that provoke some debate? "We debate how the future shapes what we do today, how we should plan in order to stay relevant in a fast-changing digital economy." This answer sheds a little more light on the question of what drives him. Perhaps it's as simple as this: He wants to excel in his chosen field, one which he finds incredibly compelling.
Of course, his background means questions about work are often intertwined with questions about family. Does that ever irk him? His answer: "The way I look at it, I should capitalise on the base I was provided with. If I have a trampoline in front of me, I'm going to jump on it and go as far and high as possible."