Singaporean Cheryl Ou started The Nail Social and The Social Space to do good
The social entrepreneur uses her enterprises to empower marginalised individuals. Here are four lessons that she has learnt so far.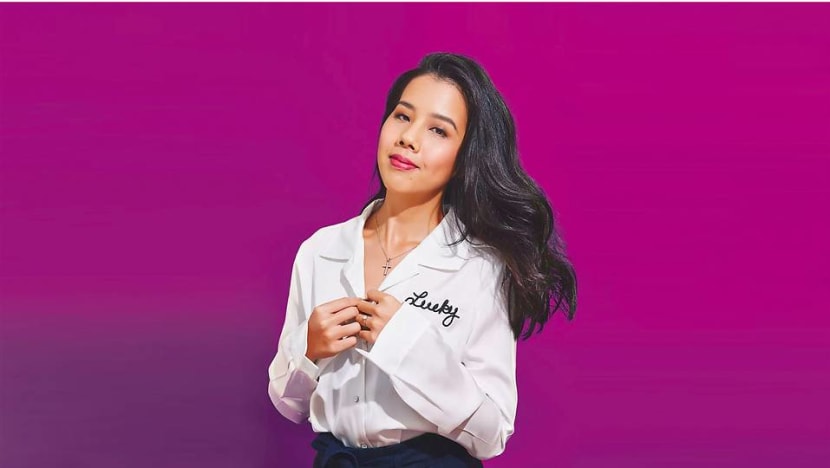 One can say that entrepreneurship fuels Cheryl Ou. In 2005, she set up her first business, a nail salon that allowed her to put her skills as a trained nail technician and educator to use. The business would later evolve into The Nail Social, which uses only non-toxic, cruelty-free nail products and which Ou runs as a social enterprise that trains and employs underprivileged women. Her resolve to help others crystallised in 2011, when she was kicked out of one of her other ventures by an unscrupulous investor.
"I lost a large amount of my savings and realised I didn't want to be an entrepreneur solely motivated by money," said Ou. "That's when I started dedicating myself to creating meaningful companies that drive social change in our community."
Fearlessly passionate about her cause, Ou started another socially conscious business in 2018 called The Social Space, which provides job opportunities for a wider group of individuals including ex-offenders. The multi-concept store, which features a nail parlour, cafe as well as a fair trade retail space, also serves as a platform where "the public can realise that they can be socially conscious when going about their day-to-day activities, such as getting a coffee or manicure".
Here are the four lessons she has learnt so far.
BEING AN ENTREPRENEUR MEANS WEARING MANY HATS
"My role isn't just about being the head of my two businesses. Due to the backgrounds of the people I work with, sometimes I'm a social worker, therapist, financial adviser and more. Honestly, it's challenging to wear so many hats at once, but all I can do is try. I think it's important that your staff realises that you care and they aren't facing their challenges alone."
THE CUSTOMER ISN'T ALWAYS RIGHT
"I'm very protective of my staff, so I wouldn't hesitate to stand up for them if I feel a customer is being unreasonable. I have very high standards as a customer myself, so when we get negative feedback, I always try to put myself in the customer's shoes. And if the bad review is warranted, I'll be the first to own up to our mistakes and call the customer to clarify and apologise personally."
KNOW THAT YOU CAN'T CONTROL EVERYTHING
"I'm a problem solver at heart. For me, the toughest part of the job is encountering a situation I have no control over. It could be a staff member who refuses to change and falls back into a life of crime, or one who is working hard to turn their life around, but discovers their spouse has been borrowing money from a loan shark. Having a strong network of friends and family I can seek advice from helps me stay sane."
THE REWARD IS IN THE WORK ITSELF
"The challenges never end, but when I see how far some of our staff have come, it makes the journey worth it. Some of them joined us at their lowest point in life, and today, we've helped them become confident in their skills and hold their own. It's great to see them mentor the new trainees – it's like a positive cycle."