What the future of retail looks like for Ion Orchard, according to its CEO
As Ion Orchard turns 10 this year, Yeo Mui Hong, chief executive of Orchard Turn Developments, which manages the luxury mall, tells Hong Xinyi why the best is yet to come for this retail icon.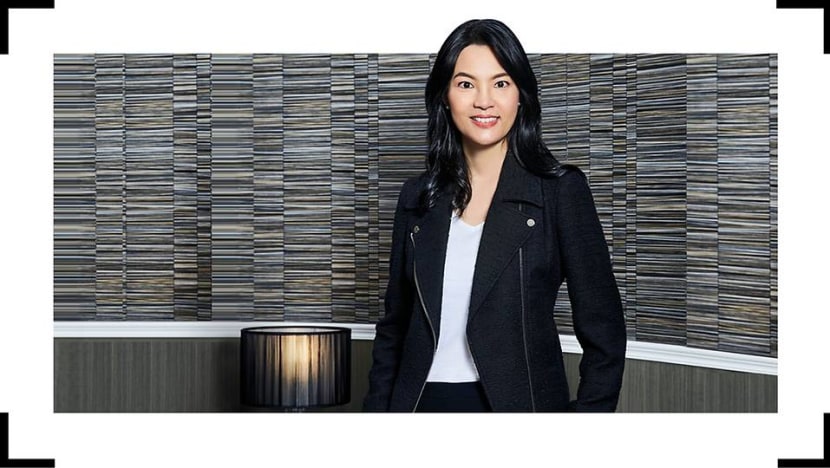 By the time you read this, Ion Orchard would have kicked off its 10th-anniversary celebrations with a literal splash – a custom-made aquarium at the mall's outdoor space housing a lithe "mermaid". That is just one of the many Instagrammable moments that shoppers can look forward to during the mall's anniversary festivities this year, promises Yeo Mui Hong, chief executive of Orchard Turn Developments, which manages the luxury mall.
WHAT IS EXPERIENTIAL RETAIL? 
Creating a mermaid moment is the latest instance of how Ion Orchard has stayed ahead of the curve. To counter the growing dominance of online shopping, brick-and-mortar merchants have turned to experiential retail, whereby stores draw customers with unique in-real-life concepts. Long before this became trendy, though, Ion Orchard was already hosting aerial performances, a walk-in butterfly dome, and immersive exhibitions.

"These activations add depth to the customer experience, a strategic imperative that is necessary for today's retail space," said Yeo. "Shopping is no longer a passive pastime – we believe that the future of retail is in seeking to entertain shoppers. Today's retailers have to think beyond offering products and services, and provide a differentiated experience."
A MALL IN THE DIGITAL AGE
Technology has become another essential tool for retailers, and revamped versions of Ion Orchard's website and mobile app are in the works. The latter, in particular, is an important engagement channel, and the goal is to provide a more seamless experience for both members and non-members, Yeo revealed. "In this digital age, it is vital to fully embrace an omnichannel strategy to ensure that consumers have access at every touchpoint."
Having taken Japanese Studies as one of her majors in university, Yeo put her proficiency in Japanese to good use with her first job – working in retail leasing for Takashimaya Shopping Centre. After a subsequent stint with real estate investment and management firm Jones Lang Wootton (now known as Jones Lang LaSalle), she went on to manage Forum The Shopping Mall, and later undertook several leasing projects for major property developers. Before becoming Orchard Turn Developments' chief executive in 2018, she was Ion Orchard's director of retail management. 
ON DESIGN ORCHARD 
Asked about the Singapore Tourism Board's recent push to give homegrown design a boost with new incubator space Design Orchard, this retail veteran lauded the move. "This is a fantastic strategy as it provides local designers and brands with a platform right in the heart of our most popular shopping district, where they can showcase their works to locals and tourists. It adds a new layer to the retail scene."
HOMEGROWN BRANDS IN ION ORCHARD
The right exposure can help homegrown brands take flight, as Ion Orchard has proven through its support of Singapore brands such as TWG Tea and Charles & Keith, she pointed out. "Many of these brands became tourist favourites in Singapore and have gone on to open outlets all over the world."
That said, "we believe international luxury brands will continue to be a dominant force in retail globally, as they have carved out distinct reputations developed over time and expanded their global reach", she said. "Even today, these brands are the ones sparking fashion trends each season and investing in creative ways to build on their legacies."

Ion Orchard's experiments in memorable retail experiences dovetail with these global brands' commitment to innovation, and the mall often collaborates with these tenants on initiatives such as whimsical pop-ups and eye‑catching seasonal displays. Luxury brands are also in a class of their own when it comes to beautifully designed store environments and offering customisation options – all ways that make a shopper's experience special.
WHAT THE MODERN CUSTOMER WANTS
"Shoppers today are widely travelled and have their fingers on the pulse of global trends thanks to social media. This makes them more discerning and demanding," noted Yeo. "That means retailers need to pay greater attention to what a brand stands for, and how customers interact with it, so that they walk out of the boutiques with not just a product, but also a sense of belonging."