What to eat in Barcelona: A food lover's guide to the city's culinary delights
There's a bounty of gourmet offerings at this popular destination, so after checking out the famous Sagrada Familia, we suggest eating your way through some of the city's celebrated eateries.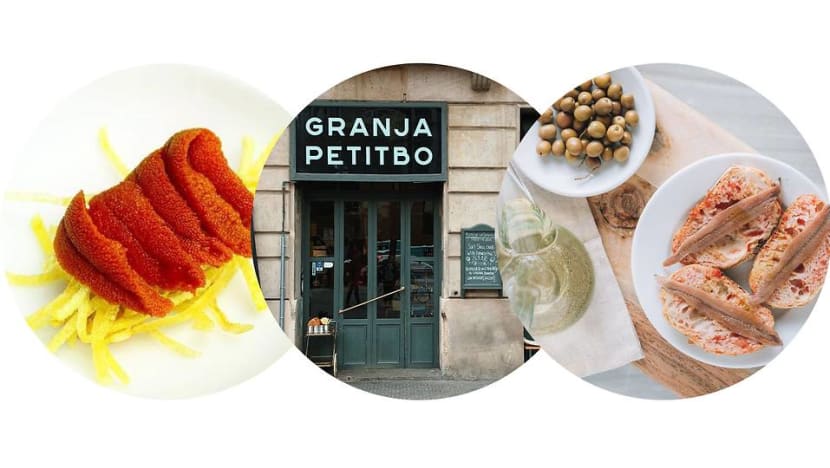 Barcelona makes eating all day easy, and for many food lovers, a visit to the Catalan capital can be considered a pilgrimage. While the splendid architecture, rich history and golden beaches are enthralling, few cities can rival its gastronomic delights, which range from humble tapas bars to Michelin champions and everything in between.  
GRANJA PETITBO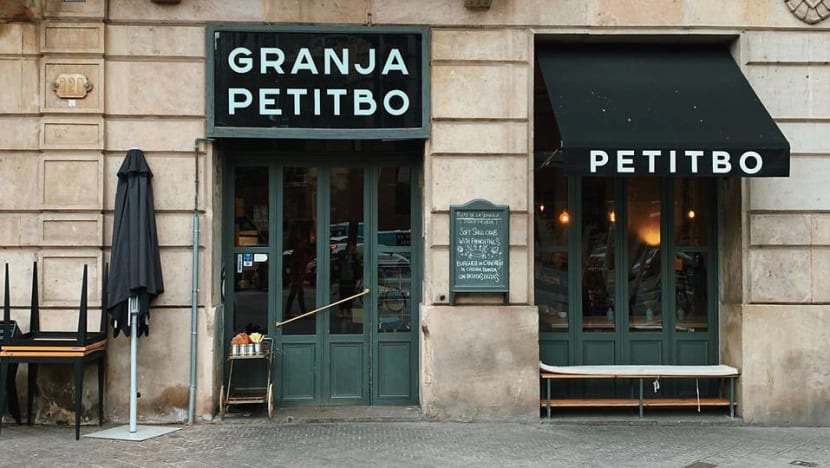 This sunny corner cafe is the perfect place to head to if you wake up feeling peckish, and especially if the nearby Sagrada Familia and Arc de Triomf are on your agenda for the day. High ceilings, cracked leather armchairs, and vintage reclaimed wood tables invite diners to feel right at home, and it's just the type of place you can find yourself staying all day. The reasonably priced menu offers a well-rounded selection of all-day dishes, all of which are prepared with locally sourced organic ingredients, and the restaurant's coffee, homemade cakes, eggs in all shapes and forms, pancakes and sandwiches will not disappoint.
BAR LA PLATA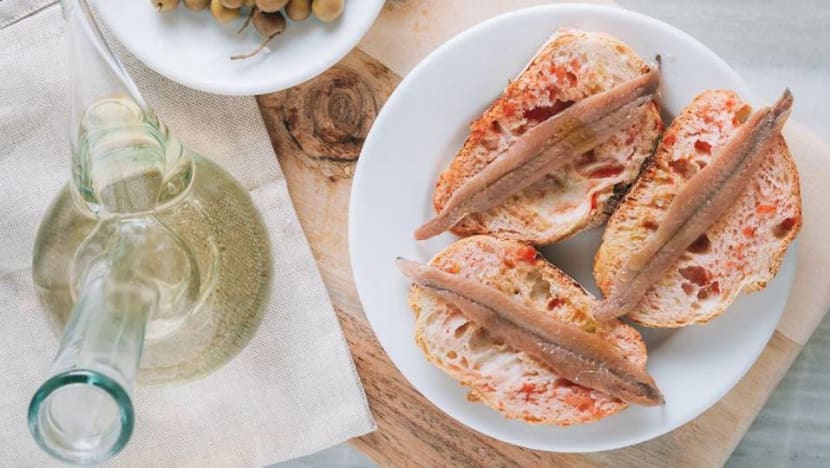 This corner bar just a block away from the old fishing port has been serving the same four dishes since 1945 – salted anchovies on bread, butifarra (a Catalan sausage), tomato salad and their famous floured and fried crispy sardines. Now run by the founder's grandson, the tiny space packs a ton of atmosphere per square metre with its stunning Spanish-tiled walls and lively crowds. Locals stand shoulder-to-shoulder with their elbows parked on the main bar, and during prime hours it's not uncommon to see people spilling out onto the streets with glasses in hand. This is the ideal pre-tapas spot, with exceptional vermouth and red, white or rose from the Penedes region served straight out of the barrel in chupito glasses.
BAR CANETE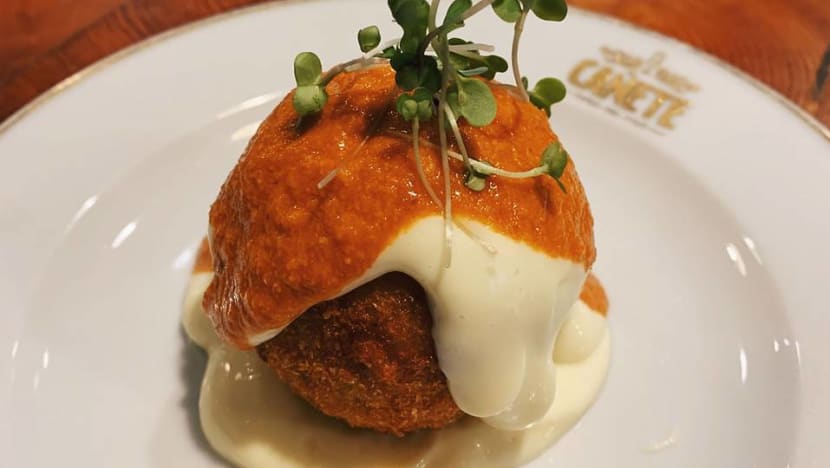 Despite its regular appearance in Barcelona food guides, Bar Canete has consistently maintained its reputation as a reliable restaurant among locals. If you play your cards right and show up at or after 9pm (Spanish time for dinner), you'll be surrounded by diners conversing in Catalan. Ask to be seated at the bar for the best experience, especially if you wish to be entertained by what goes down in the kitchen. The menu consists of classic tapas executed with high attention to detail, and while prices tend to be higher than neighbouring tapas bars, the quality and taste of the food justify all.
BAR DEL PLA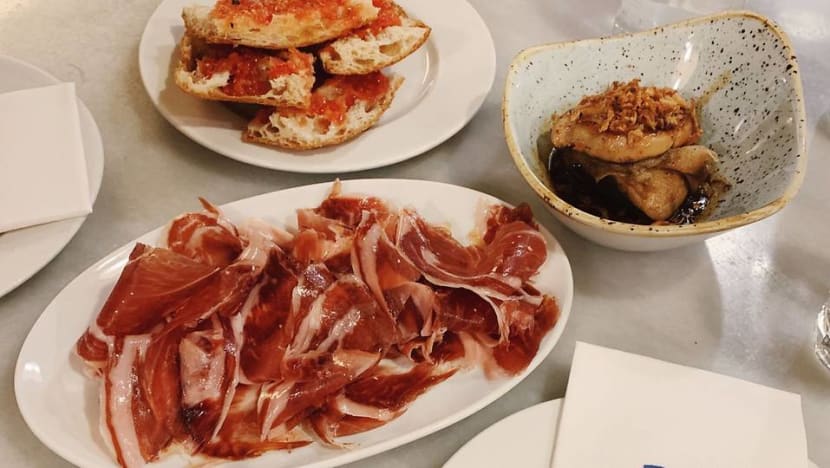 If you ask any Barcelonian for a list of their favourite tapas restaurants, it's more than likely that Bar del Pla will come up on top. And rightfully so. The service is warm, the ambience is laid-back, the food is top quality, and the prices are affordable. From the outside, the humble restaurant may not convince you that a standout meal awaits, but little convincing is needed once you're seated with a glass of wine in hand. The menu covers unique twists on tapas you may already be familiar with, and must-order dishes include squid ink croquettes, octopus bombs and oxtail with foie gras.
TICKETS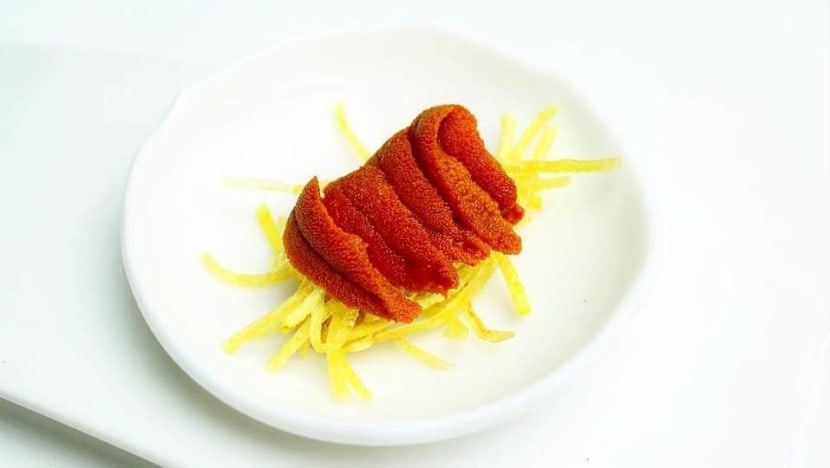 This is a restaurant you make a reservation at before you book your flight to Barcelona. It's that good, and it's that difficult to score a table. Tickets is the brainchild of Albert and Ferran Adria, the masterminds behind world-renowned elBulli, and is considered by many to be one of the best restaurants in the world. The interior of the restaurant is anything but modest, with its theatrical lights and poppy colours, and the food works in tandem with the decor. The restaurant describes its tapas as, "fun and vanguard," introducing molecular gastronomy to traditional Spanish tapas. Reservations open up two months in advance, but be prepared to load up the reservations site on every device in your vicinity to increase your chances of landing a golden ticket.
MERCADO DE LA BOQUERIA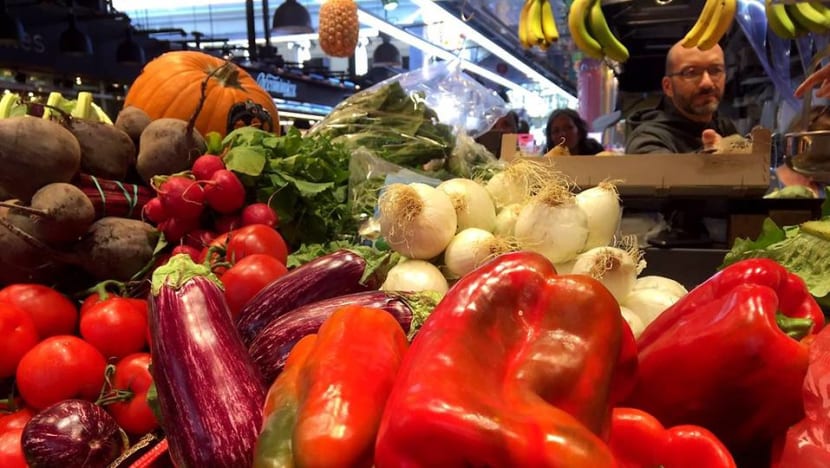 Fun fact: There are roughly forty markets in Barcelona, with one in almost every neighbourhood. The most famous of all is La Boqueria, situated right off the buzzing La Rambla boulevard. While its prime location may make it feel like somewhat of a tourist trap, the market continues to be the respected destination of choice for the city's renowned chefs, who arrive early to get first dibs on produce. In addition to stalls selling fresh produce and dried goods, the market is teeming with some of the city's best tapas bars. El Quim de la Boqueria is highly regarded for its signature dish of baby squid with eggs, and Bar Pinotxo's chickpeas with blood sausage is a dish to write home about.