Adapting to the new normal, with support from the Budgets
COVID-19 has had a massive impact on lives and businesses – but Singaporeans remain flexible and resilient, taking on new careers and roles in preparation for brighter days ahead.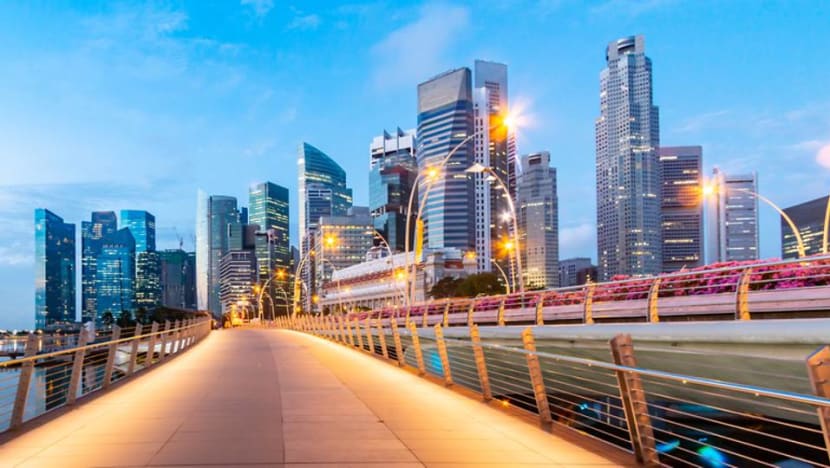 2020 was a year that very few could have imagined, as the COVID-19 pandemic swept through the world and upended the lives of millions of people. Travel was grounded, malls and restaurants emptied out and formerly office-bound employees worked from home.

Amid the disappointment and uncertainty, Singaporeans showed their mettle. While companies did their best to pivot to new business models, Singaporean workers adapted to new job roles by reskilling and widening their knowledge.

The array of Budget measures announced throughout 2020 gave workers and employers much-needed breathing space to realign their plans, followed by targeted support to rebuild their careers and businesses.

A NEW CALLING IN SOCIAL WORK

March 2020 was supposed to be the month that Ms Shivaani Rajendran, 22, applied for her dream job as an airline cabin crew member. But as COVID-19 battered the aviation industry, she realised she would have to consider alternative career options.

"I felt very lost when the COVID-19 situation worsened," she recounted. "I decided to pursue social work, which is my second interest."

In secondary school, Ms Rajendran once collaborated with students with special needs to create crafts for a fund-raising competition. Her fond memory became the inspiration she needed to start her job search in the social services sector.

In the meantime, Ms Rajendran sustained herself financially with help from Budget 2020's Care and Support Package. She received her Solidarity Payment of S$600 in April, while the remaining Care and Support cash of S$600 was paid in June. "I received a total of S$1,200, which helped in my daily food expenses," she said.

Ms Rajendran applied for almost 30 social service jobs but found herself constantly being turned down due to her lack of relevant experience.

"I was devastated at that time," she said. "Competition was tough as there were many people applying for a single role. However, I remained hopeful and came to learn about the SGUnited Traineeships Programme when I was browsing through the National Council of Social Service (NCSS) website."

Ms Rajendran was offered a teacher aide traineeship at St Andrew's Autism Centre, where she assists teachers with conducting class activities, preparing study materials and maintaining classroom cleanliness.

Despite initially facing challenges with students' behaviour, she found joy in how the students reacted positively to the planned activities and she worked patiently to understand them better.

One of her triumphs involved winning over a student who used to throw tantrums. After learning more about the child, Ms Rajendran motivated her to study by allowing her to play with soap bubbles after she completed her tasks. Since starting work in August, Ms Rajendran has acquired new techniques to communicate with her students and is quicker to adapt to students' needs.

This July, she will start her part-time Bachelor of Social Work degree programme at the Singapore University of Social Sciences, with the goal of becoming a full-fledged social worker.

True to her vocation, she hopes that future Budgets will continue to look after the less fortunate and the vulnerable, as Singapore works towards achieving greater inclusivity.

AT A STANDSTILL, BUT MOVING FORWARD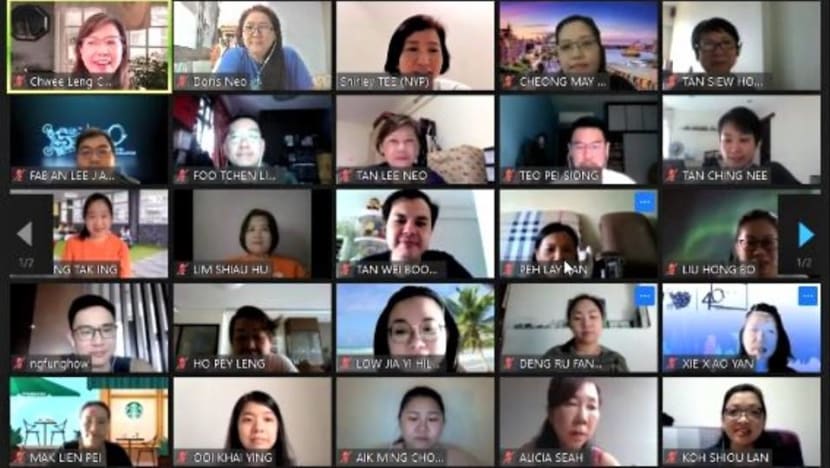 "Significant uncertainty and chaotic conditions" was how Ms Alicia Seah, director of public relations and communications at Dynasty Travel, described the impact of COVID-19 on the travel sector last year.

"The Government's lifeline of the Jobs Support Scheme (JSS) could not have come at a more urgent time," she said. "The 75-per-cent and subsequent 50-per-cent JSS subsidy helped our company to stay afloat and retain our staff."

The JSS, which was first announced as part of the Stabilisation and Support Package in Budget 2020, offered wage support to companies, with the Government co-funding 8 per cent of the first S$4,600 of each Singaporean or Permanent Resident employee's gross monthly wages. JSS support was subsequently enhanced to up to 75 per cent, with companies in the hardest-hit sectors, such as aviation and tourism, receiving the maximum subsidy rate.

Dynasty Travel turned to other income sources such as collaborating with overseas wineries and distributor partners to sell gifts. It also retrained and upskilled staff at institutions like the NTUC Learning Hub in order to ready them for the eventual economic upturn.

It used the Enhanced Training Support Package, which was first introduced as part of the Stabilisation and Support Package announced during the Unity Budget last year.

Dynasty Travel's employees had their course fees subsidised by up to 90 per cent, and while they underwent training, the company received Absentee Payroll funding of up to 90 per cent of each employee's hourly basic salary, capped at S$10 per hour. In total, Ms Seah estimated that Dynasty Travel would have received S$1 million from April 2020 to March 2021.

"The training has built camaraderie among the staff as we spend a lot of time together on the training sessions via Zoom," she said. "Previously, our staff was always travelling and we had difficulty arranging training courses for them.

The training helped staff to adapt better to the company's restructuring, which included combining their group tours and free and easy tours divisions. In addition, sales staff learnt to plan local sightseeing tours, while tour consultants who used to work abroad now showed local residents around Singapore.

Said Ms Seah: "Our teams are now more innovative and creative. We believe that a skilled workforce is key in helping businesses to recover and strengthen market competitiveness in the long run."

She added that Dynasty Travel remains optimistic about the long-term prospects of the tourism industry: "There is a glimmer of hope. People have short memories and there will be a pent-up desire to travel. We will return and come back to business as usual."

Visit the Budget 2021 page to find out more about the Singapore Budget.