4 reasons to keep your eyes peeled as the world watches Singapore
Singapore Media Festival 2019 celebrates the rise of talent in the region.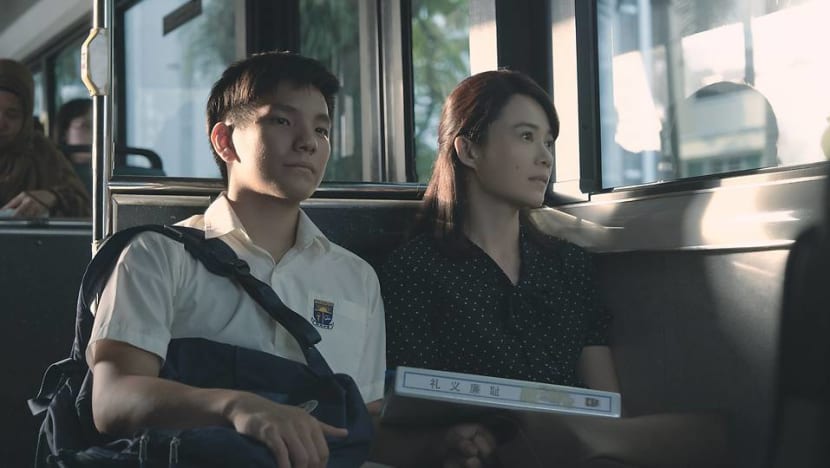 Hollywood blockbuster Crazy Rich Asians may have opened international moviegoers' eyes to the sights and sounds of Singapore, and the world is watching Singapore as it gains recognition as a regional hub for the media industry.
The international community and world-renowned platforms are recognising the value of talent and content from Singapore, and media and entertainment outlets including Netflix, Facebook, Google, HBO, Disney and Discovery have set up shop in the country. 
But so much more goes on behind the scenes in Singapore's media industry, which audiences worldwide are largely unaware of.
Here are a few facts you may not know about Singapore's media scene:
1. BIG-TIME BRAGGING RIGHTS
Singapore's film scene may be fledgling, but it's punching above its weight, if awards are anything to go by. For instance, Anthony Chen's Ilo Ilo, won the Camera d'Or at the 2013 Cannes Film Festival, while Liao Jiekai's debut film, Red Dragonflies, was awarded the Special Jury Prize at the 2010 Jeonju International Film Festival and Yeo Siew Hua's A Land Imagined was awarded the Golden Leopard at the 71st Locarno Film Festival.
Singapore-produced TV content FAM!, by Oak 3 Films received a nomination in the International Emmy Awards 2019 for Best Comedy. Up-and-coming filmmaker Stanley Xu, a former Singapore Digital (SG:D) Scholarship recipient, also won the Best Director Award at the Wutai Mountain Global Short Film Competition in China for his short film, Lullaby.
More recently, Singapore films bagged three prizes at the Golden Horse Awards with Yeo Yann Yann winning "Best actress" for Wet Season, and Yeo Siew Hua's A Land Imagined winning "Best Original Screenplay" and "Best Original Film Score", flying Singapore's flag high at the prestigious awards.  
2. LOCAL TALENT, GLOBAL PRODUCTIONS
Homegrown talent is making strides in the region – HBO Asia's Invisible Stories, directed by Singaporean filmmaker Ler Jiyuan with a team of local writers and produced by Singapore-based production house Birdmandog, marks HBO Asia's first entry at the 2019 Taipei Golden Horse Film Festival. Invisible Stories is also the first production to be screened at the Singapore International Film Festival (SGIFF)'s Singapore Panorama section.
There's also local visual effects producer Vicki Lau, who has worked on some of the biggest Hollywood blockbusters, including Aquaman, Guardians of the Galaxy, and hit shows like The Walking Dead. More recently, she has also worked on Netflix titles What/If and The Society, released this year.
On the global stage, Singapore media talent has been clinching awards including producer Low Ser En, who won a BAFTA Award for Best British Short Animation in 2018, for her stop-motion short Poles Apart. Earlier this year, Singaporean sound editor Ai-Ling Lee earned two nods at the Oscar nominations for Sound Editing and Sound Mixing for the film First Man.
Talents like Ler, Vicki, Ser En and Ai-Ling Lee are a few examples of talented Singaporeans who have done great work in large-scale productions that you may not have known about.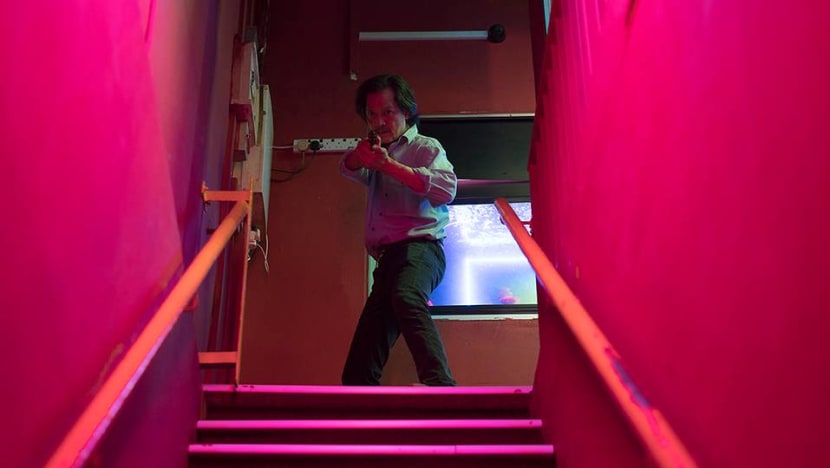 3. HELLO TO HOLLYWOOD 
Not only has Singapore served as a filming location for other Hollywood movies such as Independence Day: Resurgence, Equals and Hitman: Agent 47; but partnerships between US-based and local production companies have resulted in the filming of hit TV shows such as season three of HBO's Westworld in Singapore.
In fact, Singapore cast and crew have played a key role in some of these Hollywood productions. Crazy Rich Asians featured 12 Singapore cast members, while another 297 local media talent supported in production crew roles in the making of the movie here. For Agent 47, more than 70 Singapore talents were part of the production as well.
4. LITTLE RED DOT, GLOBAL FESTIVAL
Brimming with potential and bursting with talent, Asia's media ecosystem warrants a platform for notable industry players to showcase their culturally unique stories on a wider stage.
The Singapore Media Festival, taking place from Nov 21 to Dec 8 and hosted by the Infocomm Media Development Authority, serves as the platform to celebrate the best of Asian content and talent that the region has to offer. Over 50,000 thought-leaders, creative professionals, and members of the public from Asia and around the world are expected to be part of the festival this year, more than double the number last year.
This year's festival will see wider offerings for both industry players and the public alike – across film, television, comics and popular culture, digital video content, VR technology, and more.
Bringing all this excitement and celebrations to the public is the new SMF Festival Village, a free event open to the public which takes place at Armenian Street from Nov 29 to Dec 1. Members of the public will be treated to a host of interactive activities, including:
Screenings of local shows and films like Mediacorp's I'm Madam, Singapore films 3688 and ZombiePura, as well as award-winning kids' animations like Oddbods. 
Hands-on workshops for kids and youth on topics like creating stories and character design
Masterclasses where you can learn about immersive media content, and insights into media careers that range from news and current affairs, scriptwriting and content production through a "Media Professionals series" conducted by Mediacorp. Live performances including The FlyFlickz Hour, where FLY Entertainment artiste Irene Ang, along with Patricia Mok and Tosh Zhang, will present a full hour of stand-up comedy, interactive games and more.
Meet-and-greet sessions with celebrities including the cast of Mediacorp's Kin, and The Good Fight.
Cosplay parades featuring characters from Star Wars, and other fun activities including tote-bag stamping and GIF photobooths.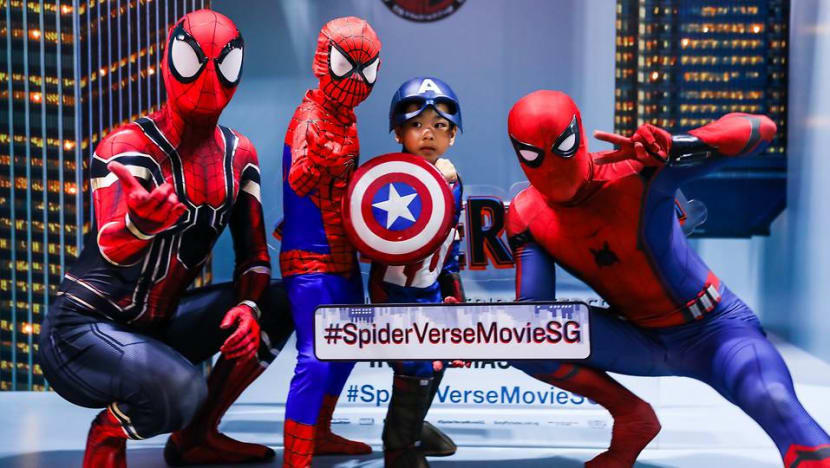 Other key constituent events of the Singapore Media Festival include:
As part of the Singapore Media Festival, IMDA will also be hosting the inaugural Media International Advisory Council (IAC) on Dec 2, a thought leadership platform that will gather C-suite leaders in the media industry.
Mr Howie Lau, Chief Industry Development Officer, IMDA, said: "Singapore is at the heart of Asia, and home to where East meets West, and tech meets media.
"As a multi-genre, inclusive festival that reflects the converging media landscape, the Singapore Media Festival aims to be a platform that encourages the creation of 'Made-with-Singapore' content, where everyone can participate, learn and appreciate the best that Asian content and talent have to offer."
Visit the SMF website or Facebook page to find out more about this year's festival.