Beating the heat – and the haze
PM2.5 particles got you worried? Mitsubishi Electric StarMex air-conditioners offer a win-win solution for battling the heat and keeping the worst of nasty pollution out of your home.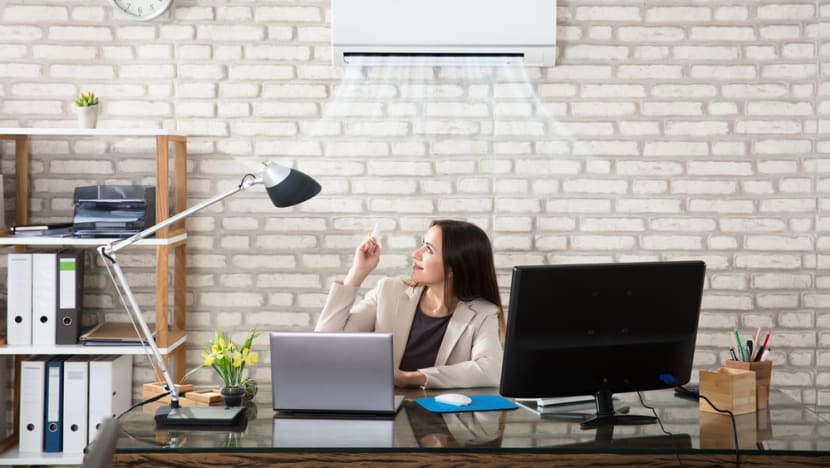 If you're worried about the haze, Mitsubishi Electric has something that will help keep your home clear of the worst of PM2.5 particles and help you beat the heat at the same time.
Some models in its range of StarMex air-conditioners have been designed to filter out nasty particles and bacteria.
They incorporate a microparticle catching filter that Mitsubishi Electric Asia Pacific (MEAP) claims eliminates 99 per cent of PM 2.5 particles to maintain clean air in the room*.
Why does this matter? According to the Ministry of the Environment and Water Resources, PM 2.5 particles are less than 2.5 microns in diameter and are often found in soot, dirt and dust.
These particles are harmful to health as they may get lodged in our lungs and cause respiratory issues in the long term. 
KEEPING A COOL HEAD IN HOT WEATHER
With the mercury hitting well north of 30°C on most days, it's hard to do without air-conditioning to beat the sweltering heat and humidity in Singapore.
Yet, most of us are also aware of the need to keep emissions at a minimum and energy costs down as we seek to deal with climate change. Faced with this dilemma, an air-conditioning system that maximises energy efficiency while keeping us cool is the ideal solution.
Meeting these goals may seem like mission improbable for manufacturers, but Mitsubishi Electric's StarMex air-conditioners offer cutting-edge tech that helps on both fronts.
Its "dual barrier" coating prevents dust and greasy dirt – such as oil and cigarette smoke – from sticking onto the inside of the air conditioner. This helps your air-conditioner remain clean, improving energy efficiency while delivering cool air.
A dirty air-conditioner is bad news – it contributes to higher power bills and produces an unpleasant, musty odour.
A BREEZE TO CLEAN
StarMex air-conditioners can be cleaned easily. The unit's easily detachable panel can be washed effortlessly. The airflow vents can be opened without any special tools so that you can conveniently clean the inside of the air conditioner.
Regular cleaning of your air-conditioning unit's heat exchanger, fan and air vent will help to maintain its operating efficiency and save money along the way. According to Mitsubishi Electric, regular cleaning of these components could help reduce your electricity bill significantly.
FLEXIBLE COOLING SOLUTIONS
Just as Mitsubishi Electric offers flexible solutions that help keep your home environment clean, so too does it offer flexible solutions whatever the size of your home.
The Mitsubishi Electric Multi-split system is designed to accommodate StarMex units in a wide range of configurations at a budget that works for you.
For instance, several indoor units can be mixed and matched and connected to a single outdoor unit to form a customised system. And you can add indoor units at any time with minimal fuss to help you beat the heat.
Visit Mitsubishi Electric to find out more about cooling solutions for your home.
*Test conditions: Removal efficiency of particulates sizes ranging 0.3-2.5 microns after operation for 200 minutes using FN20 microparticle catching filter in 28m3 enclosed space with tidal air condition volume of 0.5/hr (Mitsubishi Electric in-house test).