Brightening the golden years of our older generation
Associate Professor Angelique Chan's research has helped make ageing a healthier, happier journey for older Singaporeans.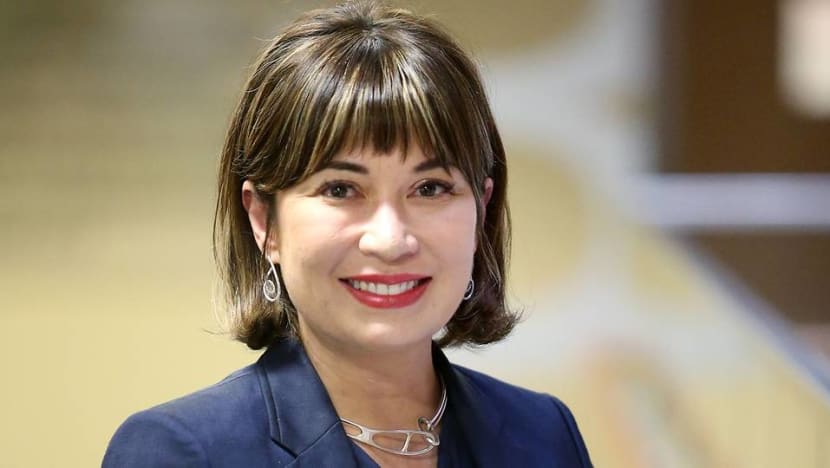 As a young girl, Associate Professor Angelique Chan accompanied her father – a general practitioner working in rural East Malaysia – on his regular rounds to nursing homes. Over time, she saw him get to know many of the patients and their families.
"Every older person was unique and had a unique life history, which heavily influenced his (her) health and attitudes toward ageing.  The family had a very big impact on how well the older person did," Assoc Prof Chan said.  Little did she realise that these childhood experiences, combined with the influence of her father, would shape the course of her own career.
Today, Assoc Prof Chan is the inaugural executive director of the Centre for Ageing Research and Education at Duke-NUS Medical School, and also a faculty at the Duke-NUS Health Services and Systems Research Programme. In addition, she serves as an associate professor in the Department of Sociology at the National University of Singapore (NUS), and director of the Tsao Foundation Ageing Research Initiative.
PREDICTING AN OLDER FUTURE
Assoc Prof Chan's interest in gerontology stems from her days as a student in California, where she completed her doctorate in sociology at the University of California in Los Angeles (UCLA) as a Rockefeller Foundation PhD fellowship holder.
"While at UCLA, I worked at the RAND Corporation. At that time, in the early '90s, RAND was doing a lot of work on ageing in Malaysia and Indonesia. They were focusing on topics such as health, family relations, economics, living arrangements, and retirement," she said.
"I got interested in quantitative analysis – using the data to try and predict what would happen in the next decade or 15 years. As children got more educated, and people began to live longer, what would families look like, and what would ageing look like?" Those were some of the questions that piqued the budding researcher's interest.
Assoc Prof Chan, who also holds a US National Institute of Aging post-doctoral degree from the University of Michigan, returned to Singapore in 1997 and started the first course on the sociology of ageing in Singapore at NUS. The course soon gained popularity, growing in strength from 50 to 150 students.
"The students began to realise that understanding what their grandparents have gone through and their life histories was actually helping them in their own lives and in their own decision-making," she explained.
BREAKING NEW GROUND
However, pioneering gerontological research in Singapore came with its own set of challenges. For one, there was no data to refer to.
"One of the hardest things was to develop a set of data that we could do research on. For this, I had to bring together like-minded people and basically start from scratch to gather data on population health for older adults," said Assoc Prof Chan.
Assoc Prof Chan acknowledges that she had to work hard to compete and be taken seriously, especially after having children and trying to manage work and family life.
"As Asian women, we are typically not trained to speak up as much as men and this can be particularly damaging in an American-style setting," she said. "So, it is a learning process in terms of the way you present yourself and your ideas in order to be taken seriously. The most important thing is that you do good work, and back what you say with solid data and good evidence. One thing I've learnt is that it is not necessary to be loud to have a positive impact on society."
SHAPING SINGAPORE'S SOCIETY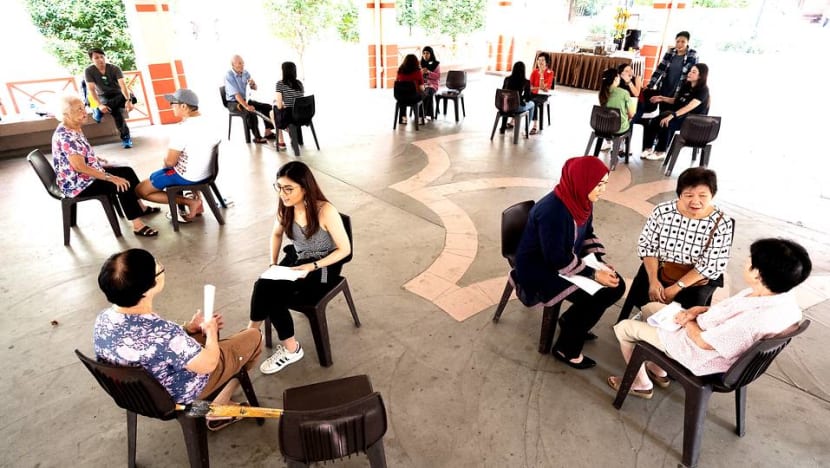 Over the years, Assoc Prof Chan has built a comprehensive research portfolio that spans multidisciplinary themes such as the epidemiology of ageing, social determinants of health, caregiving, long-term care, and the evaluation of programmes providing health services to the community. She has also led several major projects on ageing that have had a direct impact on public policies.
The latter, she said, is most rewarding. "Our Centre for Ageing Research and Education is one of the main providers of data for policy making on ageing in Singapore.  We do research on real life problems such as caregiving, long-term care, disability, and social support."
Assoc Prof Chan and her team work closely with the government, to discuss critical ageing issues – such as social isolation and healthcare within the community – that need to be addressed by research, so that policies can be developed to improve the lives of older people and their caregivers.
For students who want to follow in her footsteps, she recommends "having passion and very strong theoretical and methodological skills to gather good quantitative and qualitative data, from which you can support evidence-based policy making".
She also hopes that Singaporeans will one day become more comfortable with inter-generational communication. "There needs to be a greater connection, otherwise we are going to have a political divide between the old and the young. There really needs to be a shared vision of what Singapore should look like."
Find out more about Duke-NUS admissions here.