Budgeting for digital capabilities
The recent Budget announcement included initiatives to encourage the adoption of digital skills and capabilities. Here's why digitisation benefits workers and companies.
Amid a backdrop of economic uncertainty brought about by a global pandemic and economic disruption, Deputy Prime Minister and Finance Minister Heng Swee Keat announced on March 26 the Resilience Budget, a S$48-billion package to help workers and businesses while strengthening economic and social resilience.
It includes initiatives like increasing the co-funding of wages for all local workers and help for the self-employed. The Resilience Budget announcement follows Mr Heng's Budget speech in February, which outlined a four-part plan to help Singapore chart a steady path.
Key elements of this plan include near-term measures to help workers and companies, as well as delaying the Goods and Services Tax (GST) increase. The Budget also continued the Government's ongoing focus on measures to help startups and companies grow in the long term.
For instance, the SMEs Go Digital programme, which was first announced in the 2017 Budget to help SMEs build up their digital capabilities, will be expanded to 23 sectors, up from 10 currently.
This persistent emphasis on digital transformation is critical, as SMEs must adopt new technologies to improve productivity and grow their businesses in the face of a fast-changing landscape.
Digital transformation helps free workers from mundane tasks and benefits firms in numerous ways, according to Mr Kevin Fitzgerald, managing director (Asia), at cloud accounting company Xero.
"By building a digital-first business, owners will have real-time visibility into their financial performance and operations anytime, anywhere. With technology, they will be able to reduce administrative, mundane work and allow staff to focus on more value-added strategic work that drives business success," he said.
Businesses must also be prepared to capture the opportunities that emerge from the digital economy, which could boost Singapore's GDP by 0.6 per cent by 2021, according to a 2018 study by Microsoft and IDC Asia-Pacific.
Meanwhile, Singaporean workers, especially mature ones, will need to acquire new digital skills to keep themselves employable in the long term. To help workers in this regard, the Infocomm Media Development Authority recently unveiled the TechSkills Accelerator (TeSA) Mid-Career Advance programme, a scheme that aims to provide mid-career Singaporeans aged 40 and above with a tech-related job while they upskill or reskill.
TAKING THE NEXT STEP IN DIGITALISATION
The good news is that the majority of Singapore companies are now aware that they need to transform their businesses to stay competitive. Some 94 per cent of Singapore companies surveyed acknowledged the importance of transformation to stay relevant and competitive, the Singapore Business Federation's annual National Business Survey (NBS) 2019/2020 found.
One of the keys to staying competitive lies in attracting the right talent. Beyond remuneration, digital solutions can play a part in attracting good workers, according to Mr Fitzgerald.
"Employees are now seeking non-tangible benefits such as flexible hours and working arrangements, a good standard of organisational culture and welfare, as well as career growth opportunities. The utilisation of cloud solutions and tools, which are quickly becoming the standard for organisations globally, is now something that job applicants actively look out for.
"From the talent's perspective, embracing technology will ensure they remain future-ready and competitive in the market," he said.
LEVERAGING CLOUD SOLUTIONS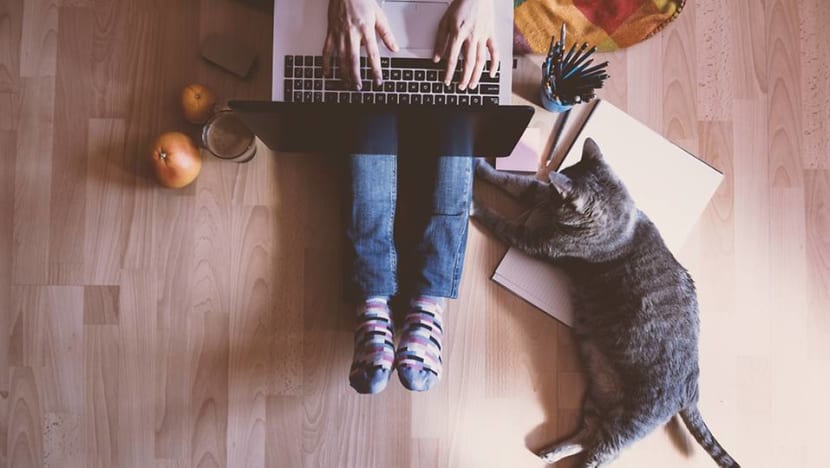 Many SMEs are turning to cloud-based solutions as a cost-effective means to address their digital needs. This enables businesses to collaborate and share data more efficiently, helping to level the playing field against larger rivals. Cloud accounting platforms from technology providers such as Xero offer SMEs access to a wide range of advanced capabilities for a monthly subscription fee.
SMEs can also save on large capital investments in purchasing IT hardware or developing software when they adopt cloud solutions. Implementing a cloud system is easy; businesses can sign up for one online and have it up and running in no time.
For instance, Xero's cloud-based accounting software has a host of features to help make SMEs more productive; offering services like automated invoicing and payment reminders, integration with banks to receive a real-time view of transactions and for ease of bank reconciliation. The solution also works with over 800 third-party apps – covering functions like payroll, HR and inventory – that can be easily integrated.
With so many advantages, it's not surprising that IDC expects spending on the public cloud by businesses to grow by 22.5 per cent from 2018 to 2022, with total investment projected to hit US$370 billion (S$518 billion) in 2022.
Digitalising accounting functions enables SMEs to issue e-invoices as part of Singapore's nationwide e-invoicing initiative, which in turn allows the issuing of payment reminders to be automated. This can also have a longer term impact on an SME's growth according to Mr Fitzgerald.
"This will help to reduce late payments and shorten the cash flow cycle, which helps improve overall cash flow for SMEs. When books are up-to-date, it is also easier and faster for SMEs to gain access to working capital when they are looking to expand their businesses," he said.
Want to focus your energy on growing your business? Visit Xero to find out more.