Building win-win relationships between companies and media freelancers
IMDA's TS Media Freelancers initiative helps companies work more efficiently and professionals to enjoy greater peace of mind.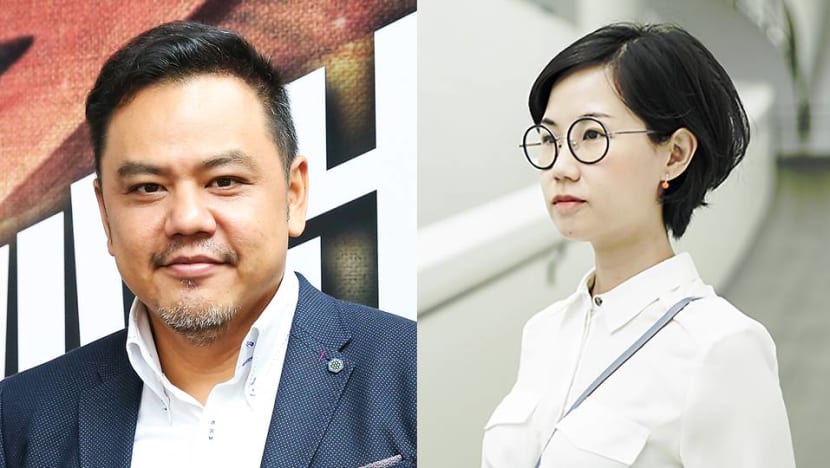 IMDA's TS Media Freelancers initiative helps companies work more efficiently and professionals to enjoy greater peace of mind
The growing interest in Asian storytelling has been a boon to Singapore's media industry, benefitting both full-time workers as well as the freelancers who are becoming a vital part of the sector.
According to Ministry of Manpower's (MOM) 2018 Comprehensive Labour Force Survey report, there were around 6,200 media-related freelancers in Singapore, making them one of the larger groups of freelance workers here.
Freelancers are used quite often in the media industry due to the project-based nature of media work. For instance, during the filming of Crazy Rich Asians in Singapore, close to 300 Singaporean freelance crew members were hired.
Their services aren't limited to the media sector either. Another study, the IMDA Media Freelancer Study 2018, found that in 2017, there were about 4,000 Singaporeans and Permanent Residents who worked as freelancers on media related-roles and whose only source of income came from such freelancing engagements.
The study stated that about 66 per cent of these freelancers worked for companies in non-media sectors like wholesale and retail trade. It also found that demand for freelancing services was expected to grow between five per cent and eight per cent per annum from 2018 to 2020.
AN INITIATIVE FOR INDUSTRY GROWTH
To encourage the adoption of fair and progressive workplace practices, the Tripartite Standard on Procurement of Services from Media Freelancers (TS Media Freelancers) was launched in 2017.
TS Media Freelancers recognises that many freelancers offer their services to the sector. Developing a mutually beneficial framework for freelancers and companies is one way to help the sector develop and become more efficient. It aims to help create a fair, progressive workplace by building stronger relationships between freelancers and employers.
Companies that wish to qualify for IMDA's media grants and funding have to adopt TS Media Freelancers. Companies that adopt the standard agree to the following practices:
Having a written contract with clear terms of service
Adhering to timely payment schedules
Using negotiation and mediation to resolve disputes before turning to other channels
Providing insurance when freelancers are required to be on set or on locations
EYE ON THE STORYTELLING PRIZE
One of the key advantages of adopting TS Media Freelancers is that companies are able to streamline work processes and focus on what matters most – creating compelling content.
Ms Jasmine Ng, president of the Singapore Association of Motion Picture Professionals, said: "TS Media Freelancers helps companies and freelancers realise that the guidelines actually protect both parties. It is important to take care of these things upfront, so that you can focus on your creative work."
This is arguably the lifeblood of media companies and Mr Molby Low, the chief executive officer and founder of WaWa Pictures, believes TS Media Freelancers helps enhance project efficiency.
According to Mr Low, before TS Media Freelancers was introduced, producers needed to negotiate contractual terms with individual freelancers. This could sometimes be a drawn-out process as there were no standardised terms.
"TS Media Freelancers benefits companies and freelancers as time can be better spent discussing actual work rather than the terms of employment," he said.
STRONG INDUSTRY BACKING
Since its launch, TS Media Freelancers has enjoyed strong support. More than 400 companies – including Mediacorp, regional broadcasters like HBO Asia and Discovery, local production houses, associations like the Institute of Advertising Singapore, Association of Independent Producers, Singapore (AIPRO) as well as non-media companies like Aviva, and institutions such as Republic Polytechnic and Temasek Polytechnic – have adopted the standard.
AIPRO, for instance, has made it mandatory for members to adopt TS Media Freelancers. To help members adhere to some of the requirements under the TS Media Freelancers, AIPRO has purchased a blanket insurance that covers all freelancers who work with member companies.
AIPRO has also engaged the services of a media lawyer who has helped draft contract templates for freelancers, material and talent releases.
WIN-WIN RELATIONSHIPS
Why are media freelancers such an important part of the equation to companies and the media sector? They can help companies – and by extension, the media sector – grow their portfolio and client base in a cost-effective manner.
Hiring freelancers helps companies better manage manpower costs, since freelancers are taken on according to the nature and scope of the project. Companies also enjoy greater flexibility in hiring freelancers with specialised knowledge only if the project calls for it.
These benefits also extend to non-media companies, an increasing number of which – like financial institutions – are producing their own content. Marketing campaigns are pushed out on a variety of platforms and formats – including online stories, social media campaigns and videos – which require the services of experienced media freelancers.
Ms Jayce Tham, chief businesswoman at CreativesAtWork, a media agency that matches freelancers to project owners, said that putting such guidelines in place also has a bigger-picture impact.
"TS Media Freelancers is a good first move to professionalise the industry. When disputes arise, they are often really a mismatch of expectations between both parties. This is why one of the requirements under the TS Media Freelancers for written contracts is very important," she said.
Should disagreements arise, IMDA has also partnered with the Singapore Mediation Centre (SMC) to provide subsidies for mediation services involving media freelancers. Eligible media freelancers and companies can receive a subsidy of up to 90 per cent on the mediation fee, subject to a cap of S$2,500.
ATTRACTING TOP TALENT
Companies that sign up for TS Media Freelancers are also likely to find it easier to attract talented freelancers.
Said CreativesAtWork's Ms Tham: "As more freelancers associate with TS Media Freelancers, the chances of companies attracting quality freelancers are much higher than others that do not adopt the standards."
Freelance motion designer Shin Ooi has worked in the creative video industry for over a decade and freelanced for two years. She is also a part-time educator and teaches motion design at 3DSense Media School.
She agrees that companies that sign up for TS Media Freelancers have an advantage in signing freelance talent.
"Certain companies make it compulsory to have a written contract before engaging my services. This gives me more confidence and trust in their work management. It makes me feel more secure in executing the best work that I can for them," she said.
Ultimately, it takes two hands to clap, and the Singapore Association of Motion Picture Professionals' Ms Ng feels that having the terms of the TS Media Freelancers clearly stated gives the sense and reassurance that companies are taking this seriously too.
"It is the responsibility of both the media freelancers and the companies to ensure that there is a good working relationship," she added.
TS Media Freelancers was jointly developed by the Info-communications Media Development Authority (IMDA), Ministry of Manpower (MOM), National Trades Union Congress (NTUC) and the Singapore National Employers Federation (SNEF). It is managed and supported by the Tripartite Alliance for Fair and Progressive Employment Practices (TAFEP).
Companies that want to find out more about and adopt the TS Media Freelancers can click here.