Coming together to tackle the global crisis of non-communicable diseases
Partnerships between healthcare stakeholders are key to developing a sustainable healthcare system for NCD care.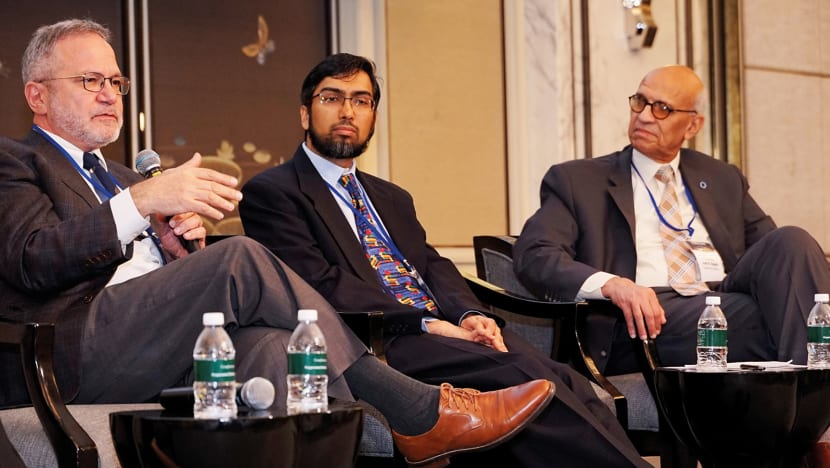 Non-communicable diseases (NCDs) are one of the biggest public healthcare issues of our time. The cost of inaction in dealing with this problem has been estimated at US$47 trillion (S$64 trillion) by the World Health Organization (WHO). According to WHO, some 71 per cent of deaths annually are the result of chronic diseases such as cancer, cardiovascular diseases and diabetes.  
NCDs are complex to address and solutions need to strike a balance between quality healthcare, good patient outcomes and managing budgets. There is a need for various groups – from healthcare institutions and patient groups to policymakers – to collaborate to find solutions.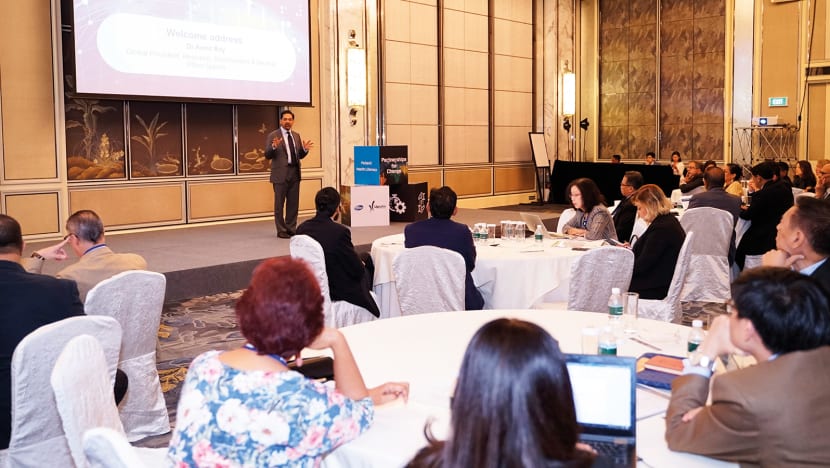 "For a crisis as complex as chronic diseases, no one can afford to be a bystander and no one can solve it alone. That's why at Pfizer Upjohn, we believe in standing up together with our partners to take action and make a difference," said Dr Amrit Ray, global president (Research, Development and Medical) at Pfizer Upjohn.
Pfizer Upjohn is poised to help relieve the global burden of NCDs by making trusted, quality health solutions available with an ambitious objective to reach 225 million more patients by 2025. To achieve this goal, they are committed to build and strengthen meaningful partnerships across academia, medical and patient associations, policy makers and influencers to develop a sustainable healthcare ecosystem for NCD care across emerging markets.  
PARTNERSHIPS FOR CHANGE
As part of its strategy to deal with NCDs, Pfizer Upjohn hosted the first-of-its kind Partnerships for Change Summit in Singapore last month. The event aimed to gather insights for partnership strategies and showcase best practices in NCD management from countries across ASEAN, Latin America and Africa and the Middle East.
The summit featured 14 partner organisations representing medical and professional societies, academic institutions, patient organisations and the private sector. The organisations include the International Alliance of Patients' Organizations (IAPO), Duke-NUS Medical School and even an airline, Emirates. At the summit, each organisation showcased its efforts in partnership with Pfizer Upjohn in tackling NCDs, ranging from health literacy efforts to practice improvement programmes.
For instance, IAPO, whose mission is to help build patient-centred healthcare worldwide, and Pfizer Upjohn have signed a letter of intent to work together to understand the patient voice, explore advocacy opportunities and amplify the impact along the patient journey.
"We cannot overcome the burden of NCDs alone. The patients' lived experience and journey is not linear," said Dr Ratna Devi, board chair, IAPO.
Meanwhile, Duke-NUS offers programmes aimed at enhancing the capabilities of NCD researchers and programme directors. In light of their similar missions, Pfizer Upjohn and Duke University, Singapore, are collaborating to improve the capability development of researchers and policy makers in ASEAN. Apart from capability building, the partnership will focus on generating real-world evidence on NCDs and expanding research expertise in the region.
"NCDs are an important issue and it's difficult to make policy decisions because of their complexity. The curriculum being supported by the partnership is allowing policymakers to better understand how to use real-world evidence in support of informed policy," said Professor David Matchar, Programme in Health Services and Systems Research at Duke-NUS Medical School.
LEADING THE CONVERSATION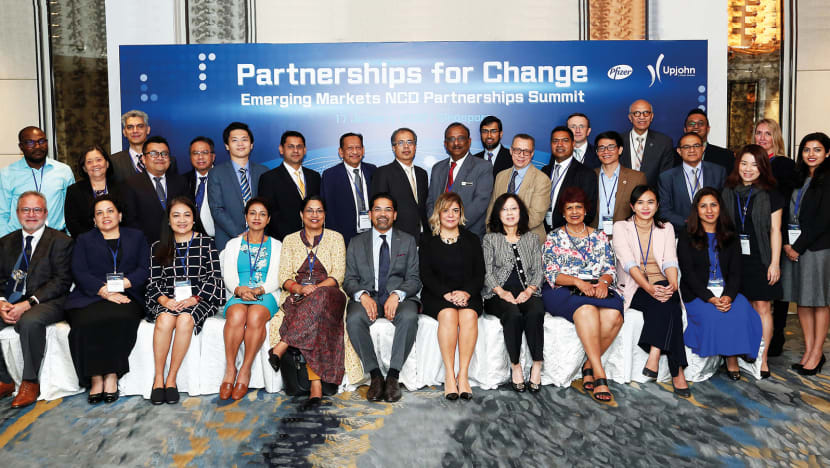 The implementation of strategies to deal with NCDs remains a challenge, whether in the area of manpower issues, real-world data acquisition or policy execution. The Partnerships for Change initiative led by Pfizer Upjohn is a significant step towards tackling this urgent healthcare issue.
"With the aspiration to address public health challenges caused by NCDs, Upjohn strives to design and empower local sustainable partnerships that expand access to quality healthcare solutions. We aim to be solutions providers beyond the pill and move the healthcare system from sick care to real healthcare," said Ms Linda Bedran, global lead of Corporate Affairs at Pfizer Upjohn.
"As we embark together on this journey, we believe partnerships can make more impact on patients and we feel very committed to lead the conversation and drive change."
Hear what key healthcare stakeholders have to say about NCD management at the Partnerships for Change Summit.
The Partnerships for Change Summit hosted by Pfizer Upjohn gathered insights for partnership strategies and showcased best practices in NCD management.