The company of the future is one that does good
Organisations can create greater impact when they collaborate to do good in strategic and sustainable ways.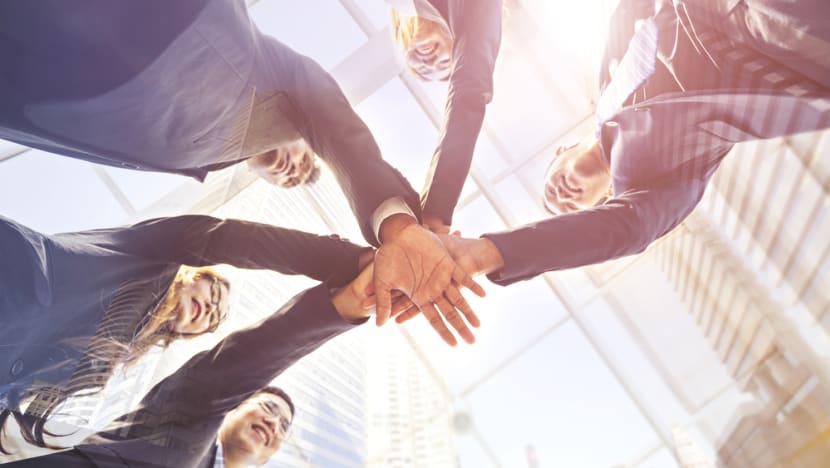 Singapore's economy, like many others, has been impacted by the COVID-19 global pandemic. In addition to lowering consumer demand, the pandemic has hurt supply chains and manpower availability across many sectors.
However, along with challenges come opportunities – more specifically, opportunities for companies and individuals to contribute positively to society. Associate Professor Lawrence Loh, director of the National University of Singapore Business School's Centre for Governance, Institutions & Organisations, believes that the pandemic poses "a unique opportunity for companies to demonstrate their social responsibility".
And many companies have stepped up to contribute in various ways, from creating care packages for frontline workers to providing free food to workers who may have lost their jobs.
Indeed, supporting various groups of people and small businesses that have been adversely affected is one of the ways companies can do good, said Assoc Prof Loh. Just as companies have been impacted by COVID-19, vulnerable communities are suffering. The needs of these groups can be fulfilled by companies that have the resources to contribute.
THINKING LONG TERM BY DOING GOOD
With growing expectations on the part of consumers for companies to do good, many companies are embracing their roles as effective change agents in society, integrating social responsibility into their business goals strategically and sustainably. The current global health crisis is an opportunity for companies to consider how committing to social responsibility as part of their business ethos can be beneficial to their organisation and the community.
"While making profits and doing good are not mutually exclusive, profit orientation is not the be-all and end-all," said Assoc Prof Loh. "By all means, make profit, but make good profit by doing good. Ultimately it's about a company's long-term existence. Customers and investors are increasingly placing value on companies that do good."
According to Prof Jasjit Singh, professor of Strategy at INSEAD and academic director of the school's Social Impact Initiative, a well-designed sustainability strategy can bring additional business benefits like cost reduction, innovation and employee engagement while also meeting societal goals by doing good.
"If companies keep an eye on their own long-term success, they will naturally look out not just for their own immediate profits but also the well-being of all stakeholders, such as employees, customers and communities," he explained.
He added that societal goals – such as helping more persons with disabilities to gain entry into the workforce – can be reframed as opportunities to create shared value for companies and stakeholders.
"Forward-looking leaders are proactively integrating societal expectations and goals into core business strategy, rather than leaving these as marginal agenda to be addressed through ad hoc corporate social responsibility projects," said Prof Singh.
WORKING TOGETHER FOR GREATER IMPACT
Such forward thinking is exemplified by the creative Train and Place programme jointly launched by food services leader Sodexo and Samsui Supplies & Services, the manufacturing, sourcing and procurement arm of Samsui Holdings. The programme aims to help persons with disabilities find careers in the food and beverage (F&B) industry by equipping them with relevant skills.
Mr Johnpaul Dimech, chief executive officer (Geographic Regions) and region chair (Asia Pacific) of Sodexo, said: "Inclusive training and hiring are key drivers of sustainable business. Through this partnership, we foster a supportive ecosystem to develop the trainees."
Train and Place, which began in September last year, offers trainees exposure to culinary modules in areas such as safety and hygiene, inventory management and food preparation. The curriculum has been designed to cater to the learning requirements of persons with both physical and cognitive disabilities.
Trainees are also given on-the-job training by a mentor in a controlled work environment. Upon graduation, trainees can be matched to suitable job placements with Sodexo's range of partners or a network of F&B operators sourced through Samsui.
Besides opening multiple career pathways for trainees, the Train and Place programme benefits the long-term sustainability of participating companies as it addresses the perennial manpower crunch in the F&B industry.
Mr Ang Kian Peng, director of Samsui Supplies & Services, hopes for more companies to join the effort to prioritise competencies over limitations. He said: "Together with Sodexo as our partner, we hope to inspire other businesses to explore training and employing persons with disabilities as part of their workforce."
Sodexo Singapore and Samsui Supplies & Services were connected through the National Volunteer and Philanthropy Centre's (NVPC) Company of Good Fellowship, which invites leaders from different industries to come together and learn how to implement strategic, sustainable and impactful initiatives within their organisations.
Both organisations have been recognised as Champions of Good for their exemplary efforts, becoming part of a 74-member-strong community of businesses that have shown strong commitment to doing good well.
Assoc Prof Loh and Prof Singh agree that being part of, and engaging networks of companies to do good together, can multiply the impact of existing social initiatives.
For Assoc Prof Loh, Champions of Good is a "most wonderful pinnacle recognition for the most outstanding companies that set noteworthy examples of doing good".
He added: "It will be a strong ignition point to kindle even more companies to join the movement."
Get nationally recognised as Champions of Good at companyofgood.sg/champions-of-good. If your business is looking for like-minded companies to collaborate on initiatives to support local communities amid COVID-19, visit companyofgood.sg/collaborate.