Enabling smart ageing through big data
A new tech tool developed in Duke-NUS Medical School harnesses electronic medical records to meet the healthcare needs of Singapore's ageing population and reduce the risk of burnout for healthcare providers.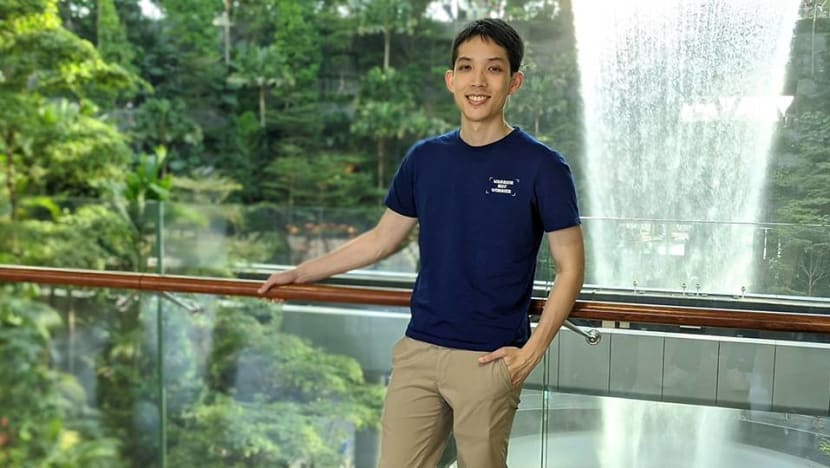 As Singapore faces an ageing society, the proportion of our population aged 65 years and above is projected to more than double, from one in 11 people in 2005 to one in four people by 2030. This makes it crucial to boost productivity in the healthcare sector to help ease manpower shortages faced by hospitals.
To better match health and social care services to the needs of an ageing population, Dr Chong Jia Loon, a recent MD-PhD graduate from Duke-NUS Medical School (Duke-NUS), developed the Simple Segmentation Tool. His efforts have contributed to big data finding its way into the heart of Singapore's healthcare system.
"For the first time in human history, there are more people who are above the age of 65 than those below the age of five. What are the implications of this and how should societies and health systems adapt to this change? Improving the population's ability to age well directly improves the well-being of our elderly family and friends too, thus it is a worthwhile cause," said Dr Chong.
Dr Chong developed the tool based on research that advocated the segmentation of the population according to healthcare needs through broader, mid-level data instead of more detailed micro-level information, which Singapore lacks. This involved segmenting the population into relatively homogeneous, distinct subgroups to promote the development of care models tailored to similar groups of people, rather than individuals.
For instance, he shared that the Simple Segmentation Tool draws from broader data like whether a patient has a functional deficit in their daily activities, instead of requiring more specific data like a patient's ability to feed himself.
DEMYSTIFYING DATA
Dr Chong's interest in using data for healthcare peaked while he was studying for his first degree in biomedical engineering, before he eventually decided to pursue a medical career. This interest would later prove beneficial as he developed the Simple Segmentation Tool to streamline data collected by the use of electronic medical records (EMR) across the healthcare continuum.
The use of EMR is one of the key thrusts of Singapore's smart healthcare plan for the future. Harnessing health data from patients can allow hospitals and healthcare providers to better identify trends, improve triage outcomes and develop tailored healthcare services.
While the EMR system allows the pooling of large patient datasets with a relatively high degree of clinical detail, limitations exist. For instance, EMRs may not always be completely accurate, due to variations in clinician data entry.
Furthermore, it is not known if EMRs from restructured hospitals in Singapore contain enough information of sufficient quality to accurately match services to healthcare needs.
BROAD-BASED COLLABORATIONS
During his PhD years at Duke-NUS, Dr Chong's research project sought to address such issues, and while challenging, it has proven to be gratifying. "As with most research projects, the challenge lies in trying to break new ground by running novel experiments, testing hypotheses and collecting good data." The unique Duke-NUS curriculum provided him excellent mentors, a collaborative infrastructure with access to outstanding facilities and inspiring faculty working on projects that bring innovation and transformation to medicine in Singapore.
"I found it rewarding to collaborate with various stakeholders, ranging from policymakers to healthcare providers. Evidently, multilateral communication helps people to see the big picture. This, in turn, helps inform research and policy decisions," he said.
Duke-NUS was well placed to enable such collaboration with experts across disciplines given its rich ecosystem of Signature Research Programmes (SRP), and its strategic position as part of the SingHealth Duke-NUS Academic Medical Centre.
POPULATION HEALTH STRENGTHS
Dr Chong, who is currently on a four-month posting as a house officer at Sengkang General Hospital's Department of General Medicine, developed the system for assessing population needs for health and social services through population segmentation, as part of his PhD research project.
He worked on it while under Duke-NUS' Health Services and Systems Research SRP, which explores the nature of health and health-related social service needs, and strategies for meeting them in an effective, scalable and sustainable manner.
The 31-year-old explained that matching health services to people's requirements is part of a high-functioning healthcare system. "When needs are met, health outcomes improve. Conversely, when they are not, patients may suffer. If there is an over-provision of services that are not required, healthcare costs increase, as public healthcare is funded by taxpayers," he said.
He added that healthcare providers are more at risk of burnout if they are overworked yet providing services that fail to meet needs.
While developing the Simple Segmentation Tool, he included variables that were both predictive of future healthcare utilisation and informative for planning services at transitional points of care, such as physical function and social support level. These give a better idea of population-level healthcare needs.
BETTER HEALTHCARE FOR COMMUNITIES
Population health allows healthcare systems, agencies and organisations to work together to improve the healthcare outcomes of the communities they serve. An example of this is the Ministry of Health's 3 Beyonds approach, which builds strong partnerships between healthcare providers and the community to help residents stay healthy at home, reducing pressure on the healthcare system. These involve initiatives such as a volunteer programme that provides social support for elderly patients.
Dr Chong's holistic population health-based tool is especially applicable to Singapore, as the data collected can help the nation's healthcare system to meet the needs of its population.
"Duke-NUS has made it possible to experience the front-lines of medical practice as well as a helicopter view of our healthcare system. I am grateful to be given the opportunity to channel my research into something that helps our healthcare system adapt to better enrich the lives of all our seniors in their twilight years," said Dr Chong.
Find out more about Duke-NUS admissions here.