Enabling a vibrant infocomm media ecosystem
Preview the future of business and manpower at Singapore Digital (SG:D) Industry Day, and explore opportunities in infocomm media.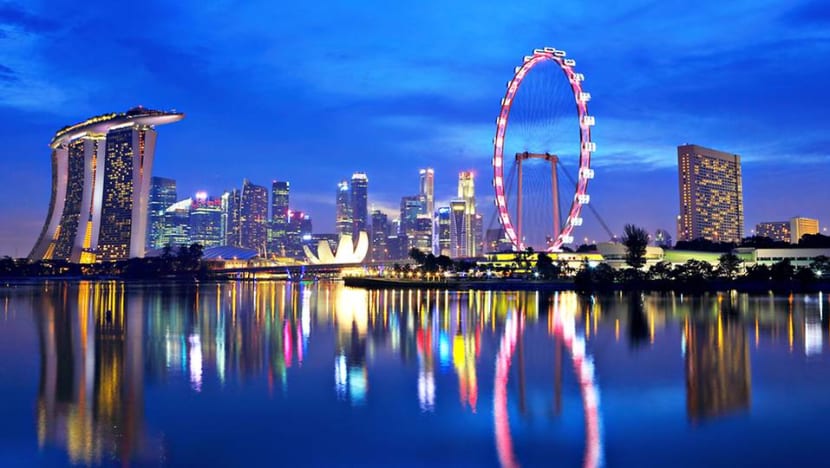 Singapore's Digital Economy, Services 4.0 and the Infocomm Media (ICM) ecosystem – these are the keys that are unlocking a new era in the nation's future.
The city-state is currently home to 80 of the world's top 100 technology companies and over 4,000 homegrown and international start-ups. Programmes such as IMDA's SG:D Accreditation and SG:D Spark continue to drive the growth of enterprises and tech talent in areas that have the potential to change the world – such as artificial intelligence (AI), cybersecurity and the Internet of Things (IOT).
To add to Singapore's smart city cred, it was rated the smartest in the world in the recently published IMD Smart City Index by Swiss business school IMD and the Singapore University of Technology and Design. It took into account factors including public safety, access to green spaces and lifelong learning opportunities provided by local institutions. 
One of the keys to staying competitive is the exchange of knowledge and know-how. To encourage this, Singapore Digital (SG:D) Industry Day is an annual platform for government and ICM stakeholders to discuss industry trends and strategies, learn about opportunities to stay relevant and competitive, and showcase projects.
Held on Oct 17 at Suntec Singapore Convention and Exhibition Centre, SG:D Industry Day 2019 this year is enhanced through a tripartite collaboration with the Singapore Business Federation's flagship Future Economy Conference and Exhibition (FECE), and FUTR Asia Summit, a retail, marketing and commerce summit. The conferences will run concurrently in the same venue.
The theme for FECE 2019 is "People, Digitalisation & the Future of Jobs". FECE will explore how technology is changing the way business is conducted, how jobs will change as a result, and how there should be stronger linkages between technology adoption, job redesign and the upskilling of our workforce.
FUTR is the annual gathering of brands and retailers across Digital, Marketing, Ecommerce, Retail, Innovation and Customer Experience, that want to stay at the cutting-edge of insights, technologies and solutions across retail and marketing
DIVING DEEP INTO TECH TRENDS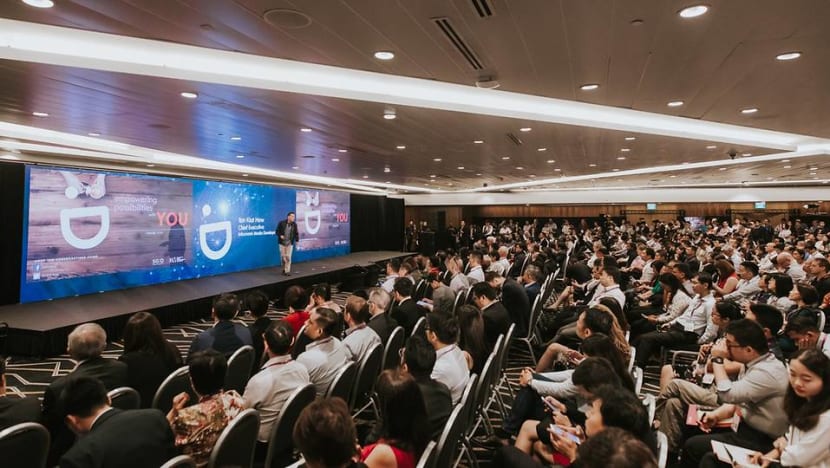 Besides the three conferences, SG:D Industry Day attendees – which include entrepreneurs, brands and corporations, investors, academia and government – can look forward to plenary sessions, insight sessions, networking events and exhibitions. The content is curated to help businesses get an in-depth look at the big picture of tech's future, as well as learn how they can harness the opportunities present and gain transformative benefits.
Trends that will be showcased and discussed range from emerging technologies like cloud native architecture, big data, 5G, cybersecurity and artificial intelligence, to IMDA's initiatives like SMEs Go Digital and Open Innovation Platform. 
FUTURE OF SERVICES: PUTTING PEOPLE AT THE CENTRE
Another key topic that will be discussed – because it will be a lynchpin of Singapore's future economy – is Services 4.0.
Singapore has already transformed its services sector from manual (Services 1.0) to Internet-enabled (Services 2.0) to self-service, enabled by mobile, wireless and cloud technologies (Services 3.0).
Services 4.0 is the next step – a vision of seamless service that is end-to-end, frictionless, empathic, and anticipatory to customer needs using emerging technologies like AI.
Services 4.0 is identified as the growth engine for Singapore's Digital Economy. It will transform and impact every level of the economy from businesses to the workforce. In this world, products ranging from media content to insurance policies will not only be delivered to consumers digitally, but also be personalised for individual needs and could be updated automatically. Examples of Services 4.0 can be seen at SG:D Industry Day's exhibition, such as IMDA's Digital Services Laboratory's National Speech Corpus (NSC).
The NSC is a local speech dictionary that allows automatic speech recognition engines used by applications to recognise Singaporean pronunciation more accurately.
For example, Singaporean phrases such as "ice kacang" or names like "Tanjong Pagar" would enable voice assistants from global technology providers to interpret users' speech here more precisely, and act on their instructions. Numerous researchers and industries have also used the NSC, which has helped to ease and expedite their development of local speech applications for the Singapore market.
DIGITAL TOOLS FOR BUILDING UP SMES
Small and medium-sized enterprises (SMEs) will stand to benefit from the SG:D Industry Day experience. SME owners will be able to find out the various supports under IMDA's SMEs Go Digital programme, and the list of pre-approved solutions they can implement based on their stage of growth.
The SMEs Go Digital programme serves to make going digital simple for SMEs, through Industry Digital Plans, Pre-Approved Solutions and Digital Consultancy.  SMEs can use the Industry Digital Plans (IDPs) for their sector to find out if their business is digital-ready, and identify the proven, ready-to-go solutions to adopt.
For SMEs who have advanced needs, the SME Digital Tech Hub is on hand to provide specialised consultancy services. For SMEs who have not yet digitalised, especially those newly incorporated SMEs, they can take up a Start Digital pack that consists of two foundational solutions through the Start Digital partners.
Attendees can choose from a wide range of insight sessions to learn about digital solutions that can boost efficiencies or create more opportunities – such as Services 4.0, Cloud Native Architecture and E-invoicing. 
FECE, FUTR and SG:D Industry Day will be held at Suntec Singapore Convention and Exhibition Centre from Oct 16 to 17, 8.00am to 5.30 pm.
Admission is free for registered guests. Sign up today.