The entrepreneur's struggle: Cashflow issues
After having to shutter a company because of cashflow issues, Mr Junxian Lee, co-founder of Moovaz, turned his businesses around using Xero's accounting software.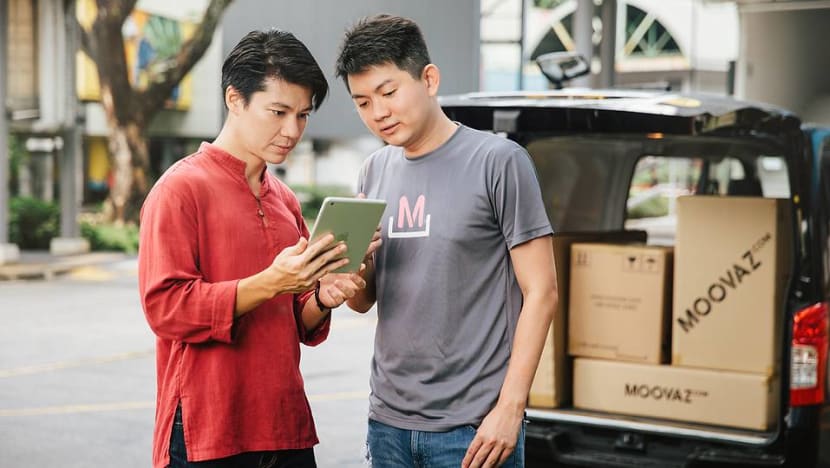 For many businesses, cashflow remains one of the most fundamental barometers of success. Defined as the money that is not just moving out of the business, but also in, cashflow dictates whether a business is healthy enough to operate.
According to cloud-based accounting software company Xero's internal data, Singaporean SMEs were shown to be owed a whopping total of S$4.15 billion in late payments in 2018.
LEARNING TO MANAGE CASHFLOW
For Mr Junxian Lee, a Singaporean entrepreneur, this statistic had already hit too close to home in his earlier ventures. He launched his first business when he was a university undergrad, and soon discovered that cashflow was an issue. He would often have to pay suppliers upfront and make up the difference later on, hampering the business' cashflow and eventually forcing him to close the company.
Today, Mr Lee is a successful serial entrepreneur with many ventures under his belt. The lessons he learned from his early projects came in handy, especially the importance of proper cashflow management. He used those lessons when he co-founded CashShield, which offers an automated fraud management solution. But this time, he faced the challenge of balancing a high operating cost and long sales cycles. Mr Lee had to manage his cashflow for at least six months to a year before securing clients. On top of that, CashShield's sophisticated product meant it had to shoulder heavy research and development costs in the short term.
It took a few years, but Mr Lee finally got its cashflow management and accounting practices right.
CLOSING THE FINANCIAL UNDERSTANDING GAP
While many start-up founders may understand business strategy, the day-to-day accounting operations can often be a challenge, leading to issues like cashflow management. For his latest venture, Moovaz, a technology-driven moving service, Mr Lee makes sure he has visibility of the business' numbers.
Utilising Xero's services, Mr Lee is able to get a daily snapshot of where his business stands. It also allows him to create a monthly overview of the business – including earnings and payments – using the company's real-time and historical financial data. This information helps him and the company's management to make crucial data-based decisions.
This is a far cry from his earlier experiences. Said Mr Lee: "We knew we were selling. But we just didn't know what each dollar that we sold meant."
He added: "It's a scenario that I understand all too well from my time as an accountant. I've seen start-up owners making money without accounting for the 'slingshot effect' of expenditure and loss. This included settling bills, collecting payments, and other expenses and tedious accounting tasks."
Xero's accounting software helps fix this gap in financial understanding among many start-ups and SMEs by connecting them with accounting partners who can improve their financial literacy. These accountants look out for red flags and work with clients on scenario planning.
ADVICE TO TAKE TO HEART
According to Xero, entrepreneurs and start-up owners who want their businesses to succeed need to take into account three steps.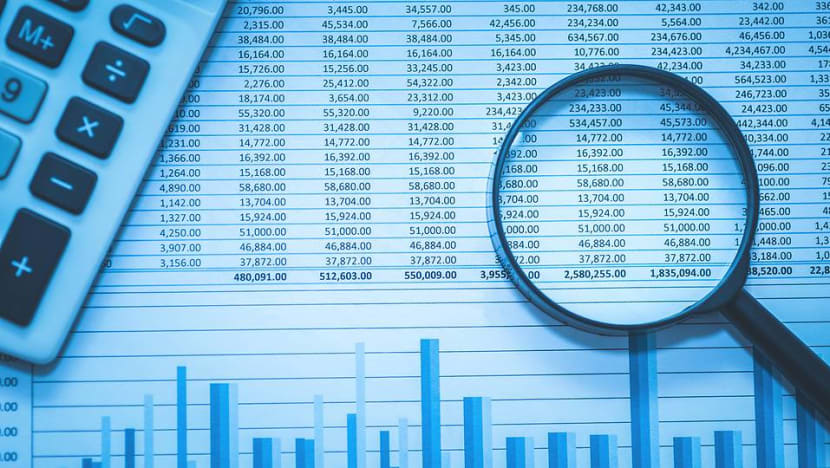 Firstly, companies should operate with real-time visibility into their accounts, as cashflow is one of the most important indicators of a company's financial health. Founders need real-time updates that can be accessed via various devices, and cloud accounting software is one of the best tools to achieve this.
Secondly, Xero recommends digitising accounting operations where possible. Digitising makes accounting faster and more accurate. This helps businesses prove they are viable for a loan and to secure more capital in a shorter amount of time. SMEs can grant lenders access to a real-time view of their finances within their cloud accounting platform to facilitate faster credit approval.
Lastly, companies should try to shorten payment cycles drastically. In one of its recent internal studies, Xero discovered that SMEs that have gone digital can shorten the number of days between invoicing and getting paid. In Singapore, digitisation has helped SMEs cut down their payment cycles from 43 to 30 days.
THE BUSINESS LANDSCAPE IS ALWAYS CHANGING
Business mindsets have shifted, and young people no longer view traditional paths, such as linear careers, as avenues for success. The Singapore Government is continuing to push the digital boundaries with new regulations that can help SMEs.
Take the nationwide E-Invoicing network, which is the local extension of the International Peppol E-Delivery Network, for example. It allows SMEs to directly transmit invoices in a structured digital format from one finance system to another, resulting in faster payment.
Cloud-based accounting platforms like Xero help SMEs keep up seamlessly by integrating these new regulations and other updates automatically into the accounting process.
With its cloud native approach, Xero can help small businesses understand the importance of financial management and offer them the necessary tools to succeed.
Get a free 30-day trial of Xero's accounting software at xero.com.