Forett At Bukit Timah: Well-placed in a district with excellent connectivity and green spaces
The development is a stone's throw from the upcoming Beauty World Integrated Transport Hub.
Nestled in a low-rise neighbourhood in the vicinity of Bukit Timah and Beauty World, Forett At Bukit Timah reaps the benefit of being in a tranquil environment that is rich in heritage and biodiversity.
The joint project by Qingjian Realty (South Pacific) Group and Perennial Real Estate Holdings also sits in an area that has been earmarked for further development and rejuvenation according to the Urban Redevelopment Authority's Master Plan 2019. These initiatives may further cement its standing as a neighbourhood of choice for property buyers in Singapore.
REJUVENATION IN THE WORKS  
The upcoming changes to Bukit Timah will not only re-energise the neighbourhood, but inject newfound convenience as well. One of the biggest additions comes in the form of an Integrated Transport Hub (ITH) at Beauty World MRT. ITHs are fully air-conditioned bus interchanges that provide a seamless connection between MRT stations and nearby commercial developments – a boon for residents going car-lite.
The vicinity will soon have a one-stop integrated facility in the form of Bukit Timah Community Building. Here, residents can sweat it out in the indoor sports hall, browse new titles at the community library and tuck into some local fare at the redeveloped market and hawker centre.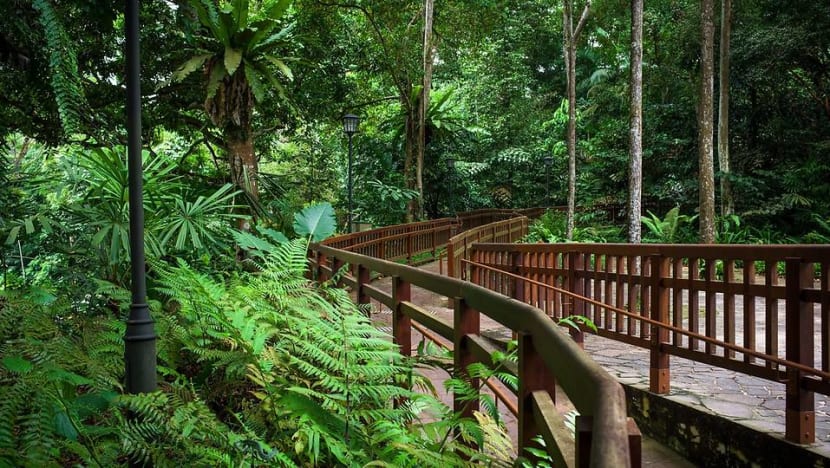 Love Bukit Timah for its green spaces? Apart from the iconic Bukit Timah Nature Reserve – a 163-ha reserve that includes Singapore's highest hill – the neighbourhood will soon be home to Rifle Range Nature Park. Romps on hiking trails and rope bridges, as well as sightings of native wildlife such as flying squirrels and pangolins, are some of the activities nature enthusiasts can look forward to.   
Also in the pipeline is the 4km Rail Corridor (Central), which stretches between Hillview and King Albert Park MRT stations on the Downtown Line. In the near future, day trippers can check out the conserved Bukit Timah Railway Station that will house a heritage gallery and visitor centre. Viewing decks that overlook a lush green vista and dine-in eateries are also in the works. Set to be unveiled in 2021, it is part of the larger 24km Rail Corridor that starts at Woodlands Train Checkpoint and ends at Tanjong Pagar Railway Station. 
Another much-anticipated highlight is the Bukit Timah-Rochor Green Corridor, a linear park along the Bukit Timah Canal. A sky park elevated above the canal will allow visitors to experience a rainforest-like atmosphere – a welcome change from the bustling traffic below. Together with existing park connectors, it will one day link up Singapore's three national gardens – Jurong Lake Gardens, Singapore Botanic Gardens and Gardens by the Bay.
Last but certainly not the least, URA has recently revealed plans to conserve two heritage buildings. The old fire station will see a new visitor centre, while the former railway station staff quarters and its compound can enjoy a new lease of life as a small eatery and curated garden.
THE BENEFITS OF A D21 PROPERTY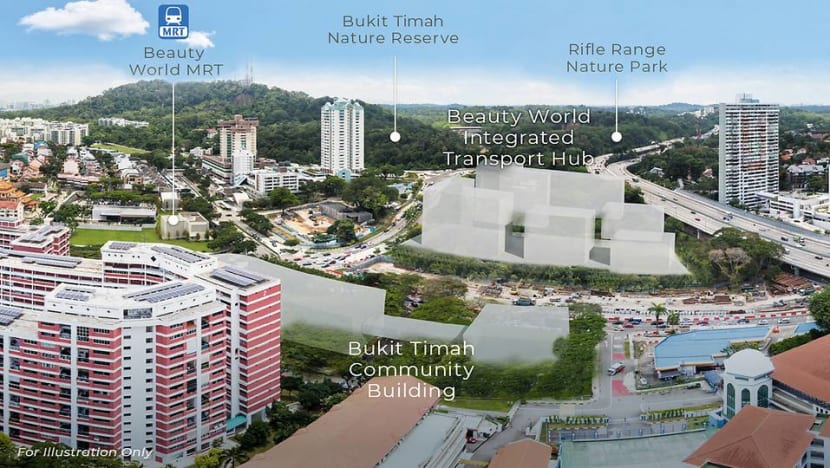 Additions like the ITH will be "game-changers" to D21's rentability, according to Mr Alan Cheong, executive director of Savills Singapore. He said: "Any new developments around an MRT station should trigger a significant upward repricing of the entire district."
The addition of Beauty World MRT station in 2015 illustrates the case in point – it improved accessibility and was an important harbinger of development in the area. 
"[With the ITH], D21 will get a large commercial area and a bus interchange. Having more than 215,000 sq ft of gross commercial space will vastly uplift the shopping and F&B experience here. On top of this, a site close to Forett At Bukit Timah and Beauty World MRT station has been designated as 'subject to detailed planning'. Bidding is expected to be strong and competitive. In short, the upward repricing for D21 is still at an early stage. However, once the new mixed-use developments come to fruition, that repricing process would begin rapidly," Mr Cheong projected.
According to data from 99.co and URA, D21's sales transactions over the last four quarters indicate that new private homes of leasehold and freehold status have been sold at a per square foot (psf) pricing of between S$1,500 and S$2,000 psf. As such, a well-priced freehold property in the area could be a viable option for property buyers – particularly so for those thinking of leaving a legacy for the next generation with the security of perpetual ownership.
A CITY-FRINGE LOCATION IDEAL FOR RESIDENTS
When it comes to convenience and connectivity, Bukit Timah ticks all the right boxes. The low-density neighbourhood is replete with amenities, be it for families or single professionals.
Foodies though, have it best. The culinary scene at Bukit Timah is known not only for its quality, but also for its variety. In the mood for a scrumptious brunch? Dine (and catch a glimpse of horses, if you are lucky) at Riders Cafe, a charming restaurant ensconced in a black-and-white setting. For casual dining options, Spruce at the former Bukit Timah fire station is worth a visit. 
Home chefs can head to supermarkets at Bukit Timah Plaza and Bukit Timah Shopping Centre for everyday ingredients. If a recipe calls for produce that's not run-of-the-mill, artisanal grocers like The Fishwives and Ryan's Grocery are good places for finding what you need.
Residents can also book a mat at Sweatbox Yoga at The Grandstand or pick up cricket at The Cage at Turf City. If you are into upcycling, the Praisehaven Mega Family Thrift Store along Upper Bukit Timah Road is a great place to suss out vintage gems.
THE BEST OF BOTH WORLDS AT FORETT AT BUKIT TIMAH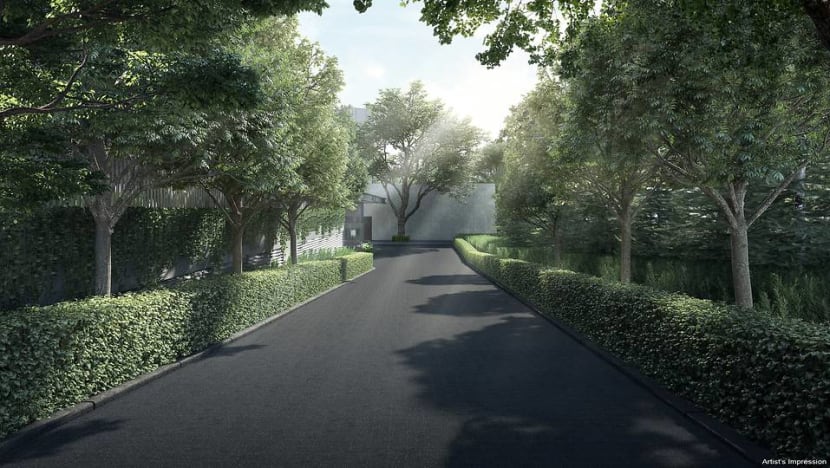 Forett At Bukit Timah sees the confluence of nature and convenience. A play on "foret", which means "forest" in French, its name pays homage to its green surroundings and theme.
The freehold condominium sits in a landed enclave, boasting tranquility and privacy while still being a seven- to 10-minute walk away from shopping centres, eateries and Beauty World MRT – meeting the needs of homeowners and tenants alike.
Parents have their pick of renowned schools. Pei Hwa Presbyterian Primary School and Bukit Timah Primary School are within 1km, while Raffles Girls' Primary School, Nanyang Primary School, St Joseph's Institution and Anglo-Chinese School (Independent) are only a short drive away.
For the expatriate community, there are ample international schooling options, with the German European School, Singapore Korean International School and Swiss School in Singapore being in close proximity.
Getting to offices in the Downtown Core can be done in under half an hour via the Downtown Line. Forett At Bukit Timah is also a 10- to 15-minute drive to two thriving commercial hubs: one-north, which counts some of the biggest tech startups as tenants, as well as Jurong Gateway, the commercial hub of Jurong Lake District (JLD). JLD is set to be the largest commercial centre outside the city centre, and is expected to create over 100,000 new jobs.
Forett At Bukit Timah features 633 units and two shops on its sprawling 33,457 sq m grounds – one of the largest offerings for a freehold property. Units come in a plethora of layouts, from one-bedders plus study to five-bedders. Being able to choose from a wide array of configurations will appeal both to investors and those buying for own-stay.
Indeed, Forett At Bukit Timah embodies the spirit of its tagline "love nature, live freehold." The development is an extension of its surroundings – one steeped in heritage, nature and legacy.
The Forett At Bukit Timah sales gallery is located at Yarwood Avenue, opposite King Albert Park MRT. For more information, visit the Forett At Bukit Timah website, call 6846-7778, or stay connected via Facebook and Instagram @ForettSGOfficial. Viewing is by appointment only.

This advertorial was produced in partnership with 99.co.