Getting your favourite apps on the Huawei P40 Series is easier than you think
From Huawei AppGallery to Phone Clone, the premium Android experience remains intact.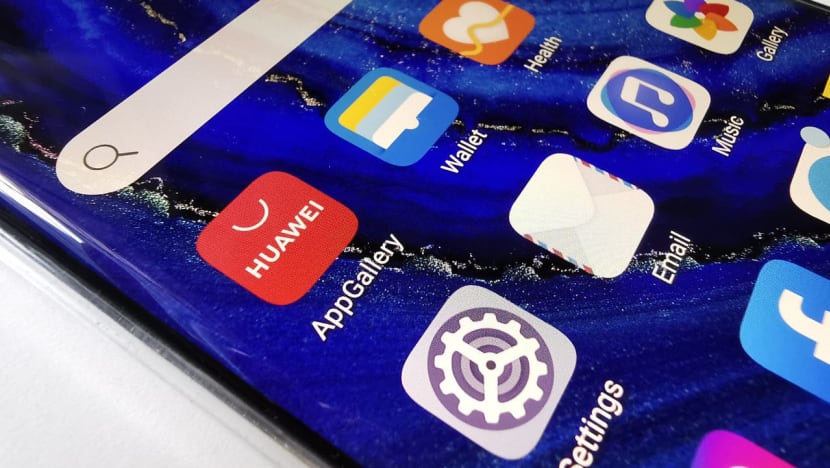 The highly-anticipated Huawei P40 Series has recently landed in Singapore. Picking up where last year's P30 and Mate 30 left off, the P40 Series offers cutting-edge specs such as a 5G network-capable Kirin 990 chipset, an Ultra Vision Leica multi-camera system headlined by a large 50-megapixel sensor, and super-fast 40W wired charging.
Local users also get to enjoy Huawei Pay, which makes its Singapore debut alongside the P40. If you have an ICBC (Industrial and Commercial Bank of China) UnionPay credit card, you can use Huawei's mobile payment system during this launch period to get extra rewards such as Huawei Points and shopping cashback.
Like the Mate 30, the P40 Series doesn't come with Google Mobile Services (GMS) and Google Apps due to the ongoing trade war between the United States and China.
The most obvious fallout from this is the absence of Google Play Store. But months after this news broke in May 2019 and millions of GMS-less Huawei phones sold later, many users have realised that using a Google-less Huawei handset isn't as difficult as they'd first imagined. With readily available alternatives, the premium Android experience they're used to remains largely intact.
HUAWEI MOBILE SERVICES TO THE FORE
GMS is a suite of Google apps, services and APIs ­– think of them as protocols or tools that enable software and systems to interface with one another – that Android phone makers have to license if they want to use them in their handsets.
Because of the manner in which various Google properties interconnect with one another, the lack of GMS inconveniences those who live day in, day out in these first-party apps the most.
Huawei understands this, of course, which is why it is accelerating the development of its own Huawei Mobile Services (HMS) and Huawei AppGallery.
HMS is Huawei's own collection of apps and APIs. It powers P40's experience right out of the box, and includes Huawei ID for account management, Huawei Mobile Cloud for online backups, Huawei Themes for personalisation and Huawei Browser.
Huawei AppGallery is part of HMS and is the first place P40 users should visit to look for apps. Launched to a global audience in April 2018, AppGallery presently serves over 600 million Huawei device users in more than 170 countries and regions. With downloads crossing the 210 billion mark in 2019, it's now the third largest app store in the world.
LOCAL APPS ON APPGALLERY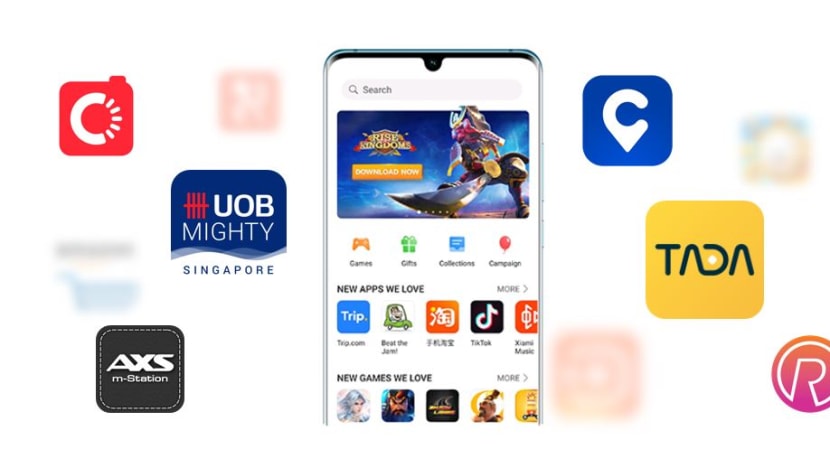 There's certainly room for AppGallery to grow internationally. In February, Huawei committed US$1 billion (S$1.4 billion) to encourage developers to make apps for AppGallery. Along with attractive revenue models and new developer tools, the number of developers who have registered with HMS and apps that use core HMS services – currently in excess of 1.3 million and 55,000 respectively – is expected to rise in the near future.
Unbeknownst to many, AppGallery also has a feature known as Quick Apps. Much like Google's Instant Apps, Quick Apps lets you enjoy a native app experience without installing the full app. There are currently over 1,700 Quick Apps on AppGallery; but with the additional resources, this number is also expected to grow.
Closer to home, Huawei's efforts are already showing results. In March, three Singapore companies – taxi operator ComfortDelGro and ride-hailing firms Ryde and Tada – announced the launch of their AppGallery apps. UOB Singapore is another big-name entrant in March: The bank's UOB Mighty app is on AppGallery, too. More banking apps including DBS, POSB and OCBC app are also in the works.
According to Huawei Singapore, about 60 per cent of locally developed apps are now available on AppGallery. These include apps from popular shopping platforms Carousell, Fave, Lazada, NTUC Fairprice, Qoo10 and Shopee, entertainment and news apps like meWATCH, 8world and CNA, as well as travel and navigations apps from Singapore Airlines, EZ-Link and OneMap.
Like the Google Play Store, Huawei AppGallery takes security seriously. AppGallery screens every app to check for malicious behaviours and vulnerabilities. During the installation process and when the app is in use, there are also mechanisms in place to protect your app data.
While AppGallery is growing and many Singapore companies are already onboard, there will still be apps that aren't officially on Huawei's app store, such as Facebook, Instagram and WhatsApp. What should you do in this case then?
PHONE CLONE FOR HASSLE-FREE APP TRANSFERS
If you're already using an Android phone, Huawei has a native solution called Phone Clone that lets you transfer data like contacts, messages, photos, videos and even apps from your current phone to the P40.
Because Phone Clone is available on both the Play Store and AppGallery, using it is as simple as installing the app on both phones and scanning a QR code to link up the two to start the transfer.
With the exception of Google's own apps and apps deeply linked to GMS, most third-party apps and their data and settings can be copied over using Phone Clone, including Facebook, Instagram, WhatsApp, Telegram, Spotify and Netflix. The only caveat with WhatsApp is that you can't save your chats to Google Drive.
FILL IN THE GAPS WITH APKS
But what if you aren't using an Android phone at the moment or want to start with a clean slate?
In this case, you should still search AppGallery first to see if your favourite apps have already made their way there. Even if an app isn't there, AppGallery may give you an external link to download the file for manual installation.
You can also check the developer's website to see if it has hosted the APK file – a software package used by Android for app distribution and installation – there. Facebook and WhatsApp are two companies among many that let you download their APK files directly from their servers.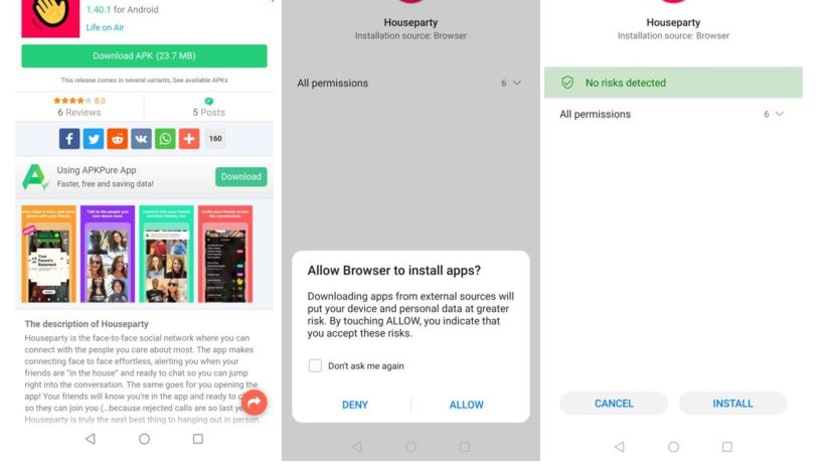 Naturally, nothing beats the convenience of an app store. APKPure and APKMirror are two of the more popular third-party ones and both have their own Android apps to help you quickly find and install APK files. These services are time savers, especially when you want to update your apps and games.
But take note: None of these independent app stores are officially supported by Huawei. While APKPure and APKMirror are well-regarded in the community, there's always a risk when installing from third-party sources. So be a smart user and do your own research first.
GOOGLE APP ALTERNATIVES
The toughest challenge will be for those who depend heavily on Google apps and services. But since this is Android after all, there are workarounds.
For instance, unless you can't live without the Gmail app's user interface, the P40's native mail app still works with your Gmail accounts.
YouTube and Google Maps continue to work in the browser. In fact, web apps and PWAs (progressive web apps) are offering increasingly native app-like user experiences. After a recent update, the P40's native Huawei Browser now supports PWAs.
Mapping is an area that Huawei has had to beef up because many Android apps today make use of the Google Maps API. To that end, Huawei recently struck a deal with TomTom to let it use the Dutch company's maps and traffic data in its own apps – so you can expect better alternatives down the road.
Finally, since the P40 Series is still powered by Android 10, it continues to run all the other well-made Android apps, such as Firefox browser and Microsoft Outlook. There's also plenty of free and open-source software on community-maintained software repository F-Droid, such as media player VLC, Reddit browser Slide and podcast manager AntennaPod.
REALLY, THE SKY ISN'T FALLING
Ultimately, Huawei wants to provide its users the best experience; and the best way to do that is to have everything installable directly from AppGallery. This is why the company is putting considerable resources to build HMS and expand AppGallery internationally.
If you have any must-have apps that you want to see in AppGallery, Huawei wants to know. The easiest way to do so is to add the apps to the Wish List feature in AppGallery.
The 5G-ready variants of the Huawei P40 Series smartphone are available in three colours – Deep Blue Sea, Blush Gold and Silver Frost. The P40 5G retails at S$1,048 and the P40 Pro 5G at S$1,448. Visit consumer.huawei.com/sg/phones/p40-pro/ for details.