Home living redefined: A new condo-club concept at The Florence Residences in Kovan
Located in an amenity-rich neighbourhood, The Florence Residences boasts a total of 128 facilities, lending it a distinctive edge over other residential projects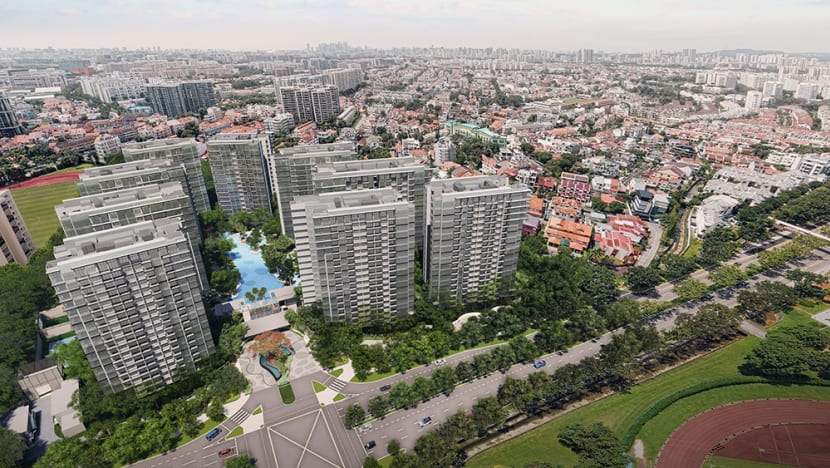 The north-eastern part of Singapore has seen a property renaissance of sorts in recent times with the flurry of en bloc, government land sales and new launch activities in the region. It has emerged as a worthy contender that has proved its mettle in holding its value, as property buyers go beyond the East versus West housing location debate.
Data trends over the past five years appear to support the increasing popularity of private condominiums in District 19 (D19): The volume of private apartments transacted in the area has enjoyed a close to 3x increase from 846 in 2014 to 3,297 in 2018 based on data from 99.co Researcher tool and the Urban Redevelopment Authority (URA).
Land costs and home prices are expected to continue to trend upwards as development continues in land-scarce Singapore to support further economic and population expansion. For property buyers who have got their eye on D19, The Florence Residences is expected to hit the sweet spot in terms of value and location when it makes its debut this month.
INTRODUCING THE CLUB-CONDO CONCEPT
Featuring a wide range of lifestyle facilities similar to the offerings of a country club, The Florence Residences' Club-Condo concept lends it a distinctive edge over other residential projects. Without having to fork out a premium for a country club membership, residents enjoy the privilege of attending complimentary classes conducted on the condominium's grounds.
Picking up a new skill or learning a new craft has never been easier. For fitness aficionados, workout classes held at the Sparring Ring Pavilion provide a robust cardio experience. If one prefers the contemplative experience of flower arrangement, classes held at the Ikebana Pavilion are right up their alley. To cater to the diverse needs of families and individuals, other activities lined up include dance lessons, culinary classes and speech and music lessons.
The expansiveness of The Florence Residences' grounds allows for the development of an impressive 128 facilities and 12 clubs with different themes, providing a full suite of leisure options for its residents.
Gather the troops for an outdoor movie screening at the Amphitheatre for a weekend movie date. With the 80m Island Lap Pool and other water-themed clubs such as Hydrotherapy Club, Wellness Club and Kids' Aqua Club, both adults and children alike have easy access to a wide array of aquatic activities for some splashing good fun.
If entertaining over meals is something one enjoys, the facilities at the Gourmet Club are the answer to one's hosting aspirations. Catch up with friends over a sumptuous barbecue at the Outback Grill or enjoy a relaxing evening of cold cuts and pizza with your family at the Italian Pavilion.
Careful consideration has gone into designing the landscape at The Florence Residences. Revolving around the theme of biophilia, the immaculately curated landscape serves to amplify the connection between nature and residents.
QUALITY HOME, INSPIRED LIVING
A multitude of layouts from one- to five-bedroom apartments caters to a diverse demographic of residents who call The Florence Residences home. Premium five-bedroom units come with their own private lift and powder room. The majority of units at The Florence Residences have a north-south orientation.
Most people value returning to homes with inspired scenery. Apartments at The Florence Residences feature a selection of different views. These range from unblocked views overlooking the nearby low-rise and landed home enclave, revitalising swimming pool views to views of the verdant landscaped grounds.
Homes at The Florence Residences are equipped with quality kitchen appliances from Electrolux while bathrooms feature quality sanitary wares and fittings from Roca and Grohe. Careful thought has also gone into maximising storage space in each unit.
Future-ready homes take centre stage at The Florence Residences. The smart home gateway comes with camera and digital lockset, ensuring that one's home remains a private and secure sanctuary.
For a seamless and fuss-free living experience, facility booking and registration of visitors can be done via a mobile app. Onsite concierge service brings a whole new level of convenience to residents.
ADDING VALUE TO ONE'S PROPERTY PORTFOLIO
With more Singaporeans looking to buy a second property as part of their investment portfolio, the one- and two-bedroom apartments at The Florence Residences present a viable option for investors looking to invest this year.
With the recent revisions in the URA guidelines, the supply of competitively priced units in District 19 is set to decrease. Moreover, with its proximity to industrial and commercial nodes such as Lorong Halus Industrial Park, Defu Industrial Estate and Tai Seng Industrial Estate, the demand for rental units at The Florence Residences is projected to be buoyant.
The first 12 stations in Phase 1 of the Cross Island Line (CRL) were recently unveiled. With this, the accessibility between The Florence Residences and commercial nodes will be further enhanced, making the development even more attractive to renters.
WHAT'S AROUND THE FLORENCE RESIDENCES
In recent years, Kovan has emerged as a self-sufficient neighbourhood with malls such as Heartland Mall in close proximity. Kovan Market & Food Centre offers a wide array of authentic hawker fare at reasonable prices.
Education is a top priority for many parents with school-going children, and easy access to schooling options is one of the most important considerations for families when it comes to buying a new home. The Florence Residences is well-placed in this respect as it is located within the 1km radius to schools such as Holy Innocents' Primary School, Montfort Junior School and Xinmin Primary School. Rosyth School is less than five minutes away by car. International schools such as Lycee Francais de Singapour and Hillside World Academy add diversity to the educational options for foreigners who will call D19 home.
On the transport front, The Florence Residences is just an eight-minute walk from Kovan MRT and one MRT stop from the Integrated Transport Hub at Serangoon. A walk to the future Hougang station along the CRL will take just six minutes. Residents can expect shorter journeys and faster travel times courtesy of the CRL.
To learn more about all that The Florence Residences has to offer, visit the sales gallery along Hougang Avenue 10.
This advertorial was produced in partnership with 99.co.