How much mobile data can you get for S$20 a month?
20GB actually, thanks to Singtel's promotional SIM Only plans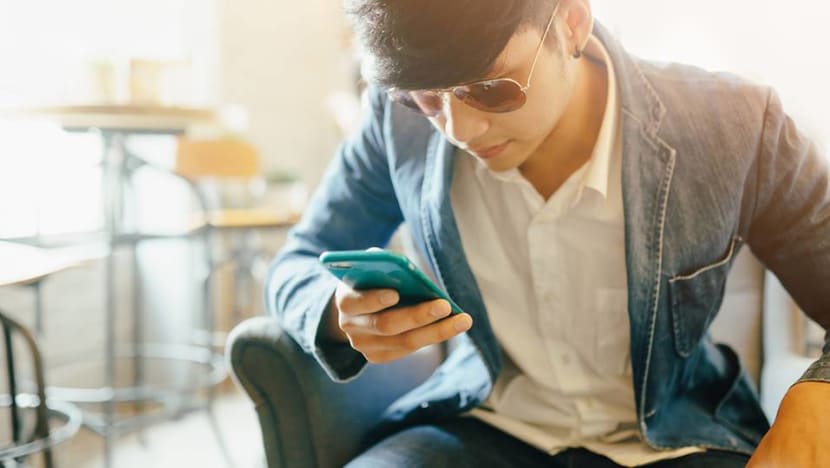 More Singaporeans are catching on to a new way of getting more out of their mobile phones – SIM Only plans that do not tie them down to a contract. These plans can save you money while offering all the data that you will likely need.
A SIM Only plan means that you get just a SIM card to place in the phone you already have. This option tends to be cheaper because the telcos are not subsidising the cost of a new handset (this usually comes with a contracted plan).  
SO MANY PLANS, SO LITTLE TIME
With so many SIM Only plans in the market these days, it's easy to be spoilt for choice. But here's why you should consider Singtel's wide range of SIM Only plans: You not only get big data, you also enjoy freedom of choice and even the latest iPhone XS Max at S$0 upfront with fuss-free payments of S$58/month.
20GB FOR S$20
If you think S$20 will not get you very far in this day and age – perhaps a meal at a cafe or lunch for a few days at a food court – you'll be pleasantly surprised with Singtel's 12-month SIM Only plan. It gives you a whopping 20GB for a whole month, for S$20 (available for a limited period only).
If that's still not enough data, Singtel has other 12-month SIM Only plans priced very competitively at 40GB for S$46.75. And if you're looking for a no-contract option, you can consider signing up for the 15GB plan at S$20 (offers valid till March 21).
What else does a Singtel SIM Only plan give you? Great add-ons to keep you entertained on the go: Apple Music with data-free streaming (free for six months) and either Viu Premium or HOOQ (free for three months).
PREMIUM PHONES, NON-PREMIUM PRICING
What if you still want the latest mobile phones but don't fancy the premium pricing? Singtel would like you to have your cake and eat it, too.
Singtel is the only telco offering mobile leasing with its SIM Only plans, which lets you bring home an iPhone XS Max for S$0 upfront, at just S$58/month.
Other premium models from Apple and Samsung are also available. No credit card, minimum income, or deposit is needed. Plus, you can choose to upgrade to a new phone every year. All you have to do is be a Singtel customer.
FREEDOM OF CHOICE (YAY!)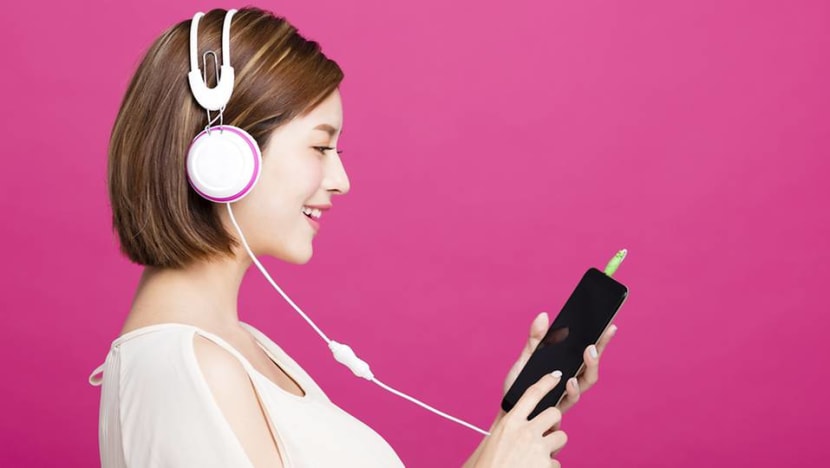 Another upside of Singtel's SIM Only plans are their exclusive customisation options to suit your needs.
Take the boredom out of your daily commute with Spotify Premium at S$7.90/month (usual price: S$9.90/month) when you sign up via Singtel. And if you sign up now, you get the first three months absolutely free.
Some plans also include data-free Apple Music (free for six months) and either Viu Premium or HOOQ (free for three months) for your entertainment fix.
Meanwhile, jetsetters and road warriors will appreciate the convenience of Singtel ReadyRoam, which keeps you connected to 238 destinations around the world on the strongest mobile networks from just S$5/GB – a convenience only a full-service telco can provide.
FAST, WIDE, DEEP COVERAGE
Whatever plan you choose, you'll be able to enjoy surfing on Singapore's fastest, most comprehensive mobile network, ensuring that you get the best out of your mobile devices.
Singtel's market-leading 99.9-per-cent island coverage has been certified by the Info-communications Media Development Authority, while its network offers peak speeds of up to 1.5Gbps – the fastest in Singapore.
Singtel also offers a low frequency band called LTE900 that delivers superior indoor and underground coverage. What does this mean for you? A better mobile experience – underground, indoors – wherever you are.
Visit singtel.com/simonly, book an appointment or make a call to find out more.