Invigorating old friendships in fascinating Sydney and its surrounds
Vibrant cityscapes, the great outdoors and a plethora of gourmet experiences – opportunities abound to make great memories in this iconic city and its surrounding regions.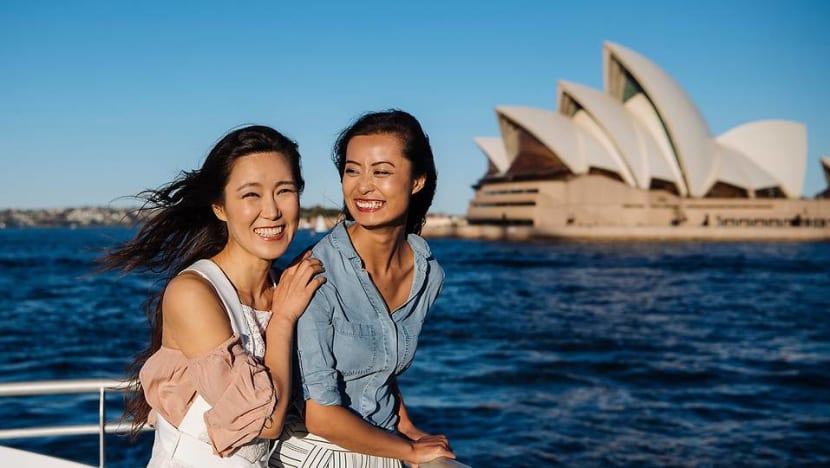 They say the ultimate test of friendship is when you travel together. When things go right, you'll be bonded for life. Be it a meaningful reunion with former schoolmates or a long-awaited break among close colleagues, making memories together is best when you spend time at a destination that caters to everyone's needs. And there's nowhere as convenient yet diverse as Sydney, Australia.
Whether you're a city trooper or a nature buff, the iconic city and its surrounding regions offer a variety of activities. Visit sparkling city beaches. Hike at a dramatic mountain range. Capture a hot-air balloon sunrise over vineyards. Sleep under the stars in a tent. There is something for everyone in Sydney and its surrounds.
CITY ADVENTURES OF EVERY KIND
A main city is always a great introduction to the region, as well as a perfect orientation point for the group. From the cosmopolitan to the quaint, Sydney is a buzzing intersection of all that is Australia. And with coffee culture at an all-time high, your next cafe gathering is primed for some delicious times.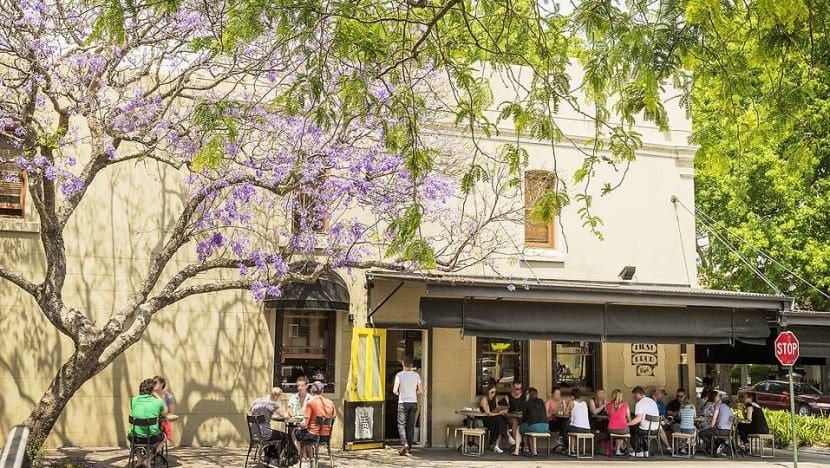 Some of the best coffees can be found in Surry Hills. With cafes such as The Reformatory Caffeine Lab, where owner Simon Jaramillo is a fourth-generation Columbian coffee farmer, a good caffeine fix is never far.
Less than 30 minutes away from Surry Hills, the magnificent Sydney Harbour Bridge offers a handful of options for you to climb the renowned structure and take in spectacular views. Go for the sampler climb that takes you halfway up the bridge, but if the group is particularly steely, head for the summit 134m above sea level for unrivalled 360-degree views of the city.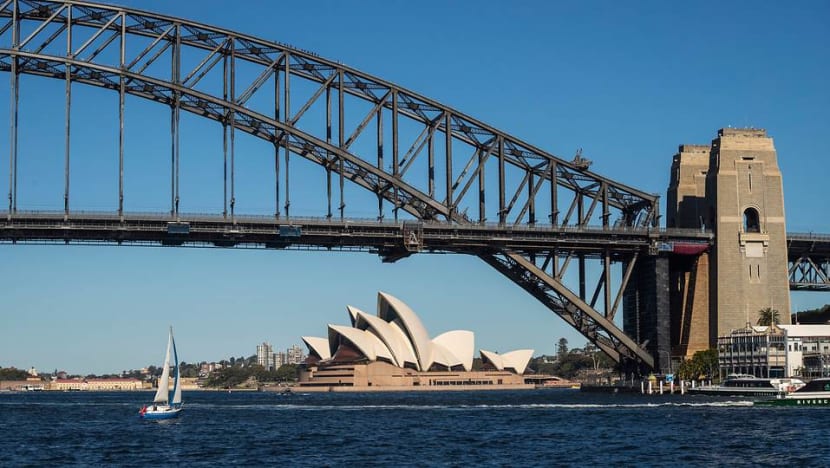 Fuel your adventures at the Sydney Fish Market. Go behind the scenes by booking a tour and try your hand at whipping up seafood dishes at one of the cooking workshops. For more farm-to-table indulgence, head to The Grounds of Alexandria, a sprawling garden compound with eateries focused on fresh produce. 
Tramsheds and Carriageworks Farmers Market are equally lively venues to eat and shop at, and savouring the world-famous strawberry watermelon cakes from Black Star Pastry together will definitely be one of the sweetest moments!
BALMY COASTS AND INSTA-WORTHY CHECK-INS
Go from a morning cuppa to an afternoon soak of sun and sea. Sydney's position along the east coast means it's easy to pair your coffee with some coastal time out. And even as you seek out the beaches, you'll pass through plenty of enviable photo spots that will grant picture-perfect moments with your homies.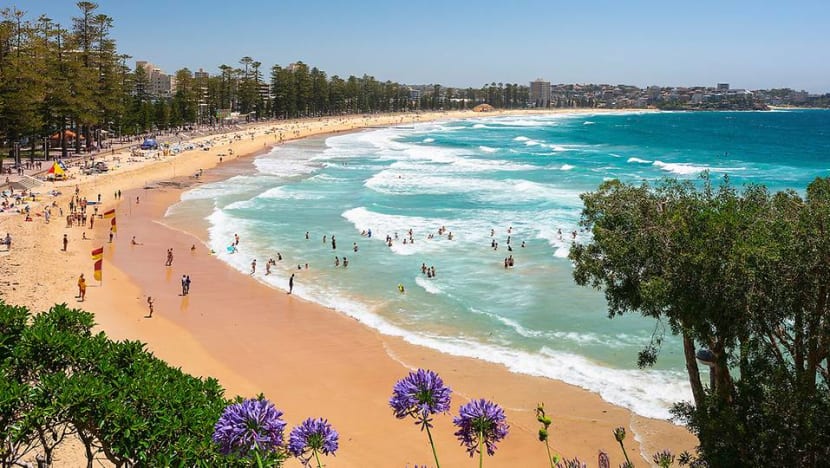 Much has been said for Bondi Beach, but if you're looking for the local's favourite, taking a ferry from Circular Quay in Sydney will take you to Manly Beach in less than 20 minutes. You can even catch great views of Sydney Harbour along the way. Manly itself is fringed by great restaurants and there is no lack of activities and attractions here. Located further south of Manly Beach, Gordons Bay is a serene enclave away from the crowds and Watsons Bay is home to a fishing village with a picturesque lighthouse.
Wentworth Point at Homebush Bay is another great Instagrammable spot, where you can take an unforgettable wefie with the unusual wreck of SS Ayrfield – a cargo freighter that now looks like a giant basket of mangrove trees. 
Light up your social feed with the many picturesque opportunities. Newtown charms with its eclectic town buildings, while the State Library of NSW is an epic architectural delight. Create some artistic shots at Angel Place, or go old-world with the garden arches at Paddington Reservoir.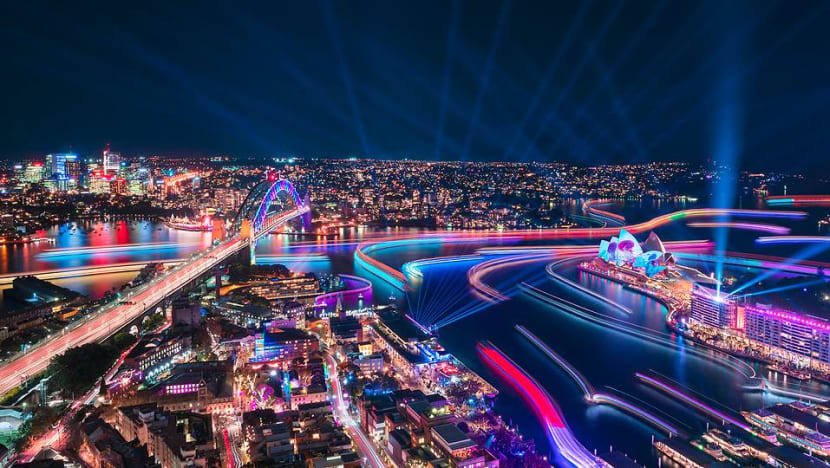 Time your visit with Vivid Sydney 2020 to experience the vibrant art scene of the city. Happening from May 22 to June 13, the city-wide event is a culmination of insane lighting installations, heart-thumping music and inspiring talks. If your group is the arty kind, have soul-stirring discussions at the Biennale Sydney that runs from mid-March to June.
MAKAN MATES AND A SUNRISE SURPRISE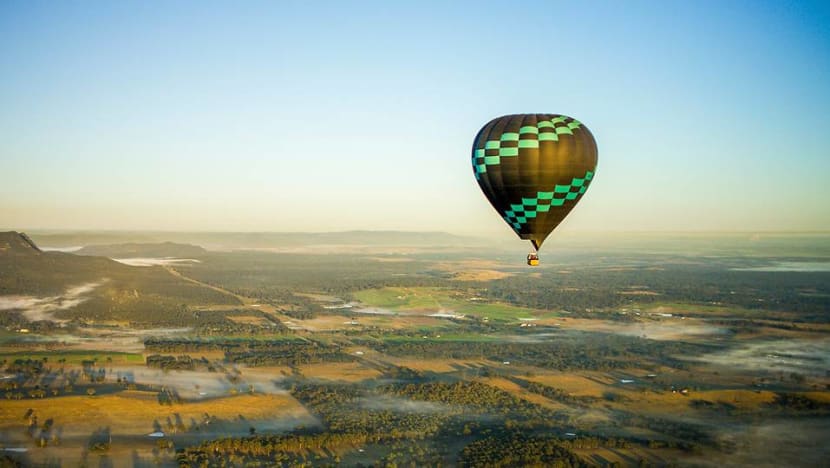 Sharing great food and wine is a sure-fire way to bond with your mates and the Hunter Valley, about three hours' drive from Sydney, takes your experience to a new level with its picturesque landscape and epicurean delights. You're definitely in the right place if you are looking at sampling wine or learning about wine pairing. With more than 150 premium wine producers here, you are bound to find one that speaks to you. While you are at it, be sure to taste the semillon and shiraz varieties the region is famous for. You can visit the wine producers yourselves or join one of the tours.
The Hunter Valley is not just home to acclaimed wine but is also a dining haven known for tasty cheese, cold cuts and chocolate. Make your setting rustic with Kawul that serves plant-based dishes or get hearty in Tuscan-inspired Enzo. Whatever your group craves, there are no lack of options to satisfy.
Then take your countryside experience to greater heights by taking to the air! Spend a night in this oldest wine-producing region and go on a hot-air balloon at sunrise. The magic of observing the changing colours of the sky over rolling vineyards from above makes for a truly unforgettable experience.
A WHALE OF A TIME AND SHARING CAMP STORIES
City folks are always looking for a natural respite, and there are also many ways to experience this in New South Wales. Just in Sydney alone, you'll be able to view incredible wildlife and reef life at Darling Harbour's aquarium and zoo. But to really get up-close, head out to the coast. Jervis Bay is a great spot for some humpback-whale watching, when the gentle mammals migrate during the months of September to November. Witness the giants in the waters as they surface while travelling on a cruise and the spectacular phenomena will be a shared moment that will have you and your friends talking for years to come.
When it gets dark, look up! The stars come alive in the countryside as you "glamp" in the woods. Paperbark Camp offers comfortable platform tents with full amenities, so you can enjoy the great outdoors without sacrificing comfort and convenience. Spend a night in one of the transparent domes owned by Bubbletent Australia and you'll be enjoying intimate conversations with your travel mates with a view of the starry sky.
Collect new memories with old friends. Fly to Sydney on the world's most awarded airline, and enjoy world-class entertainment with over 1,800 options from KrisWorld all the way there. Discover a new side of Sydney with Singapore Airlines and enjoy promotional fares starting from S$608.