Mayfair Modern: Bringing you the best in life
Live it up at this exclusive 171-unit development in Bukit Timah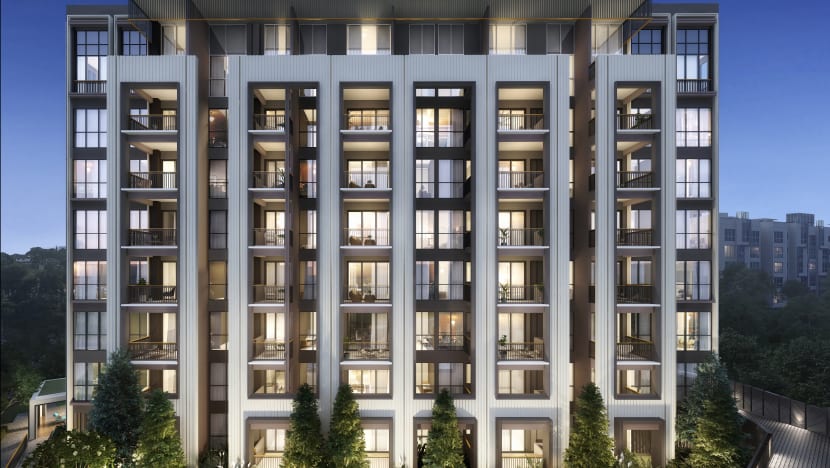 There aren't many districts in Singapore that command instant recognition and respect. The Bukit Timah area is an example of such a neighbourhood.
Bukit Timah is often positively associated with premium housing and proximity to a cluster of good schools. These include Methodist Girls' School, National Junior College, Hwa Chong Institution, Raffles Girls' Primary School, Nanyang Girls' High School and Singapore Chinese Girls' School.
To further cement its status as an education hub, the abundance of enrichment and tuition centres at Coronation Plaza and Crown Centre presents a convenient option for students looking to enhance their knowledge in certain subjects. 
In 2013, the Downtown Line opened to much fanfare and added another level of connectivity to the Bukit Timah stretch. It now takes just under 30 minutes for residents to reach the Downtown Core.
A WAVE OF PROPERTY REJUVENATION AT BUKIT TIMAH
With its desirable housing landscape, proximity to education institutions and excellent connectivity, it is not surprising that developers started acquiring en-bloc sites and government land sales parcels in the area in the last quarter of 2017.
Three different developers secured a total of six sites within a short span of six months. Oxley Holdings was the first to secure its foothold in the Bukit Timah area with the en-bloc purchase of the Mayfair site along Rifle Range Road.
At just S$1,244 per square foot per plot ratio (psf ppr), Oxley set the stage for an uplift in land prices for subsequent transactions. The highest land acquisition price recorded during that period fell just below the S$2,000 psf ppr mark, underscoring the confidence developers have in Bukit Timah.  
A CUT ABOVE THE REST
Buoyed by the successful launch of Mayfair Gardens, which has since moved 60 per cent of its units, Oxley is on track to launch the second phase of its Mayfair collection – Mayfair Modern is set to launch on April 6.
Befitting of its prized locale in the Bukit Timah area, the 171 homes at Mayfair Modern will be decked out with top-of-the-range features. These include kitchens equipped with high-end appliances from Gaggenau. Living and dining areas will be given a luxurious finish with the use of marble flooring.
In this day and age where trends have limited longevity, Oxley has given Mayfair Modern a classic look and feel that would stand the test of time.
The one- to four-bedroom homes in Mayfair Modern are as technology-forward as they are elegant. Showcasing the latest in smart home systems, biometric-powered access systems lend both security and convenience to residents.
A GREEN HABITAT
How many developments can tout having not one, but two nature reserves in its backyard? Entrances to both the Bukit Timah Nature Reserve and future Rifle Range Nature Park are within walking distance of Mayfair Modern.
The National Parks Board (NParks) recently announced efforts to reintroduce native flora to the Rail Corridor stretch. A stone's throw away from Mayfair Modern, the Rail Corridor has been positioned to be a "green artery for Singaporeans", according to Member of Parliament for Holland-Bukit Timah GRC Christopher de Souza.
Much effort will be made in shaping the grounds of Mayfair Modern to be a seamless extension of the green artery.
Landscape architects Ecoplan Asia will incorporate the highlights of both western and tropical influences in the verdant grounds of Mayfair Modern. The use of coniferous trees with tropical accents lends a unique flavour to its stately homes.
Balconies in the eight-storey apartment blocks provide an excellent vantage point to take in views of the Bukit Timah Nature Reserve, Rail Corridor or the picturesque estate grounds.
HAVING IT ALL AT MAYFAIR MODERN
It isn't very often that a launch like Mayfair Modern comes along which fulfils many of the criteria property buyers have when purchasing a new property.
In terms of location, Mayfair Modern is well-placed in the Bukit Timah area. The development is 1km away from Methodist Girls' School and Pei Hwa Presbyterian Primary School, a boon for families with school-going children.
Amenities such as Cold Storage at Sime Darby Building and FairPrice Finest at Bukit Timah Plaza are within walking distance. Residents of Mayfair Modern can also look forward to having superb public transport access at their doorstep with King Albert Park MRT being five minutes away on foot.
Within and without, Mayfair Modern finds itself in a class of its own. Property buyers have the twin benefits of a luxe home in a premium location. Now, you can have your cake and eat it, too.
Prices start from:
S$988,000 for a 1-Bedroom
S$1,375,000 for a 2-Bedroom
S$1,598,000 for a 2-Bedroom + Study
S$1,895,000 for a 3-Bedroom
S$2,058,000 for a 3-Bedroom Premium
S$2,488,000 for a 4-Bedroom
To get up close and personal with all that Mayfair Modern has to offer, head on down to the Mayfair Modern sales gallery at Blackmore Drive (opposite Methodist Girls' School).
This advertorial was produced in partnership with 99.co.