Meyer Mansion: Your freehold seaside home
There's something for everyone in the whole family at this luxe development with customisable home layouts and generous lifestyle facilities.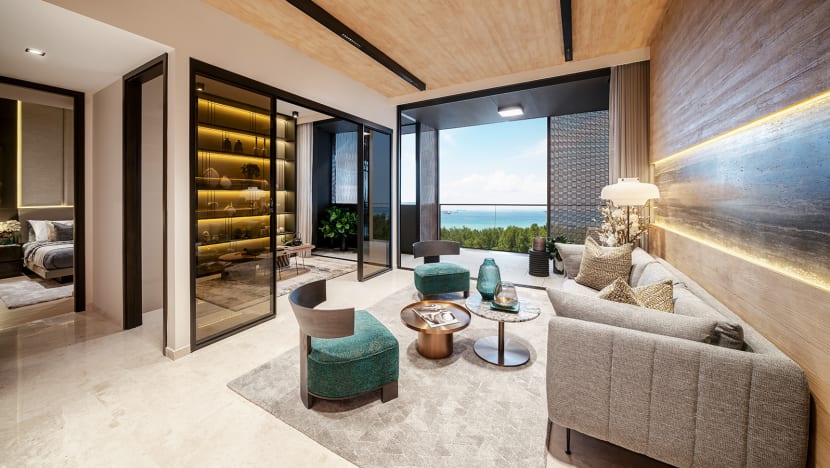 Sitting in the upscale Meyer Road enclave, Meyer Mansion is a luxurious 200-unit freehold development that combines the breezy laidback charm of the east with the strategic ease of access to the city.
Families, couples and professionals will be spoilt for choice at this upmarket estate that offers an extensive mix of one- to four-bedroom apartments with flexible and spacious living configurations. The units are laid out over eight stacks in the 25-storey tower block, with each stack having its own unique layout to cater to the different needs of homeowners.
BIG ON SPACE, BIG ON LIVING
The units at Meyer Mansion are designed to meet the evolving needs for every season in life.
Ideal for swinging singles, young couples or retirees, the one- and two-bedroom units feature versatile open-plan concepts: Thoughtfully placed sliding doors make it a breeze to transform your space to become as seamless, or as private, as needed. The flexibility will come in handy when you're hosting a cosy gathering with friends, or when you want a dear friend or family member to feel right at home when he stays for the night.
In the larger premium units, you – and your guests – can enter your home directly via a dedicated private lift. There's also a separate Asian kitchen where you can cook up a storm to feed hungry family members and friends.
For many families, the dining area is the heart of their homes. The generous dining space in every Meyer Mansion home means more room for shared moments that make up family life: Tucking into lovingly cooked meals, tackling homework with your children, and bonding over late-night board games.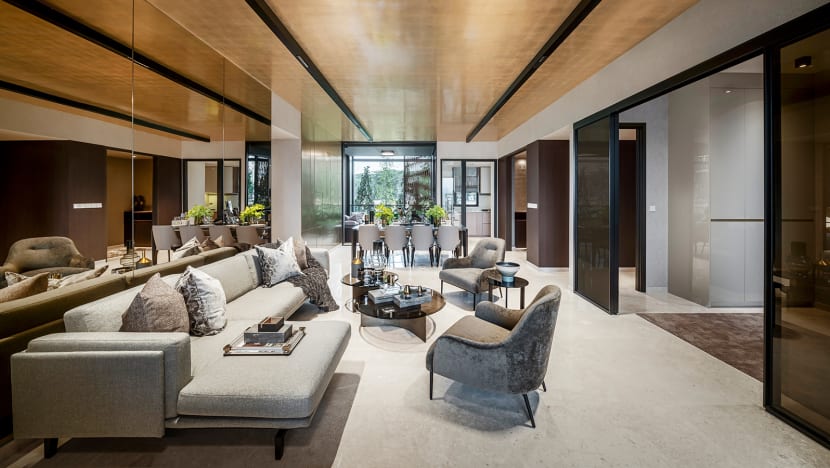 If being able to enjoy picture-perfect views is high on your list of priorities in a dream home, you'll be happy to know that dwellings at Meyer Mansion flaunt floor-to-ceiling windows – all the better to maximise your enjoyment of the magnificent vistas before your eyes.
Residents on the lower floors can take pleasure in the sight of Meyer Mansion's verdant landscape. Expand your options for scenery on the higher floors and choose from unblocked views of the sea, the stunning cityscape of Marina Bay or the sweeping views above the surrounding landed enclave.
The roomy balcony with added depth offers another opportunity to soak in the soothing views, and makes an apt setting for a spot of quiet reading, a restorative meditation session or an intimate tete-a-tete with your significant other. 
Homes also boast voluminous spaces perfect for art aficionados seeking to display majestic art collections, thanks to impressive ceiling heights – almost 4m in apartments on the first storey, and shooting up to jaw-dropping heights of more than 6m in the coveted penthouse units.
PRIME FACILITIES FOR EVERYONE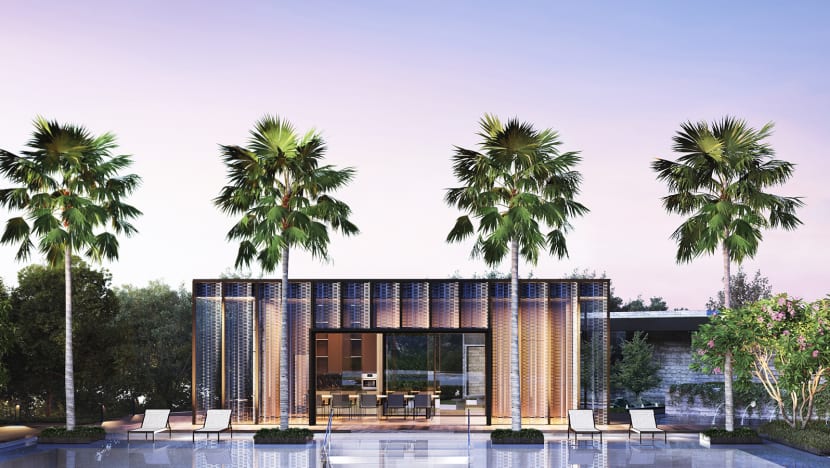 An enhanced living experience awaits the moment you step foot on the lush grounds of Meyer Mansion. The grandeur of the entrance boulevard and drop-off point is a fitting introduction to an inspired way of life at Meyer Mansion. 
Eighty per cent of the sprawling grounds at Meyer Mansion have been devoted to specially curated landscaping and lifestyle facilities. Stroll through luscious themed gardens in the estate – meander through the coconut grove to the grand lawn, then set your inner child free as you wander into the whimsical swing garden and the mist garden.
CLOSE TO SCHOOLS
Thanks to its premium location and its allure as the ultimate seafront residence, Meyer Mansion is expected to be a hit among families, with 75 per cent of its units touting three bedrooms and above. 
And with education being a top priority for parents with school-going children, proximity to schooling options is a much welcomed boon. Parents will be pleased to learn of the wide selection of primary and secondary schools close to Meyer Mansion, including Tao Nan School, Dunman High School, Chung Cheng High School, Tanjong Katong Secondary School and Tanjong Katong Girls' School. The Canadian International School adds diversity to the educational options around the posh Meyer Road enclave. 
Have younger kids? Prestigious preschools EtonHouse and Odyssey Preschool see to it that even the littlest ones get the best start.
DINING AND ENTERTAINMENT CHOICES GALORE
It's a known fact that residing in the east is akin to living in the heart of food mecca. Sin Hoi Sai, 328 Katong Laksa, The Mango Tree and Firebake are just some of the established eateries serving up lip-smacking fare Singaporeans from all over are willing to travel to the east for. From boisterous family-friendly restaurants to quaint perfect-for-two cafes, there are choices abound, and definitely something to satisfy all foodies in this part of Singapore. 
And living so close to East Coast Park means you can easily take the clan cycling, skating or even stand-up paddling after school or on weekends. Looking to recharge after a busy day at work? Ride the waves with your buddies at Singapore Wake Park to relieve work stress and get in a mean workout at the same time. 
To own a freehold home that has been thoughtfully curated, visit meyermansion.com.sg and register your interest today.
This advertorial was produced in partnership with 99.co.