No more surprises in hospital bills
Price Guarantee Procedures, available at Gleneagles Hospital, Mount Elizabeth Hospitals and Parkway East Hospital, offer price transparency and bill certainty for six common procedures.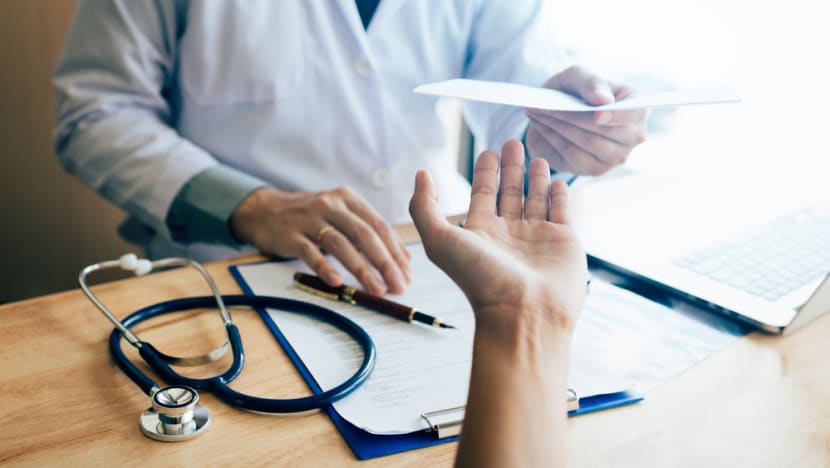 No one looks forward to a hospital stay, much less a hospital bill, which may sometimes surprise you.
Imagine an average Singaporean – let's call him Mr Tan – who has long suffered from gallstones. His condition became worse, and he experienced nausea as well as pain in his upper abdomen. After a scan, his doctor recommended a surgical procedure to remove his gallbladder, also known as cholecystectomy.
Mr Tan will have to choose to have this procedure done in a private hospital or a restructured hospital. Private hospitals, in general, offer a comparatively greater selection of specialists and a shorter waiting time to have the surgery. For instance, Parkway Pantai, Singapore's largest healthcare provider, has over 1,400 specialists, and its patients need to wait only a few days – rather than several weeks – for their surgeries. A long waiting time can be problematic as the risk of complications may increase over time. Such complications may also lead to increases in the final hospital bill.
Where possible, Mr Tan will choose to pay a premium to have the procedure done at a private hospital. However, whether private or restructured, bill surprises can be an issue. This is especially so as Mr Tan, like many Singaporeans, isn't fully covered by medical insurance, which typically requires some form of co-payment out of pocket.
CLARITY FROM THE START
Price transparency is the solution. It will give patients like Mr Tan an accurate picture of how much they may expect to pay in total for their medical treatment.
The hospitals under Parkway Pantai – Gleneagles Hospital, Mount Elizabeth Hospital, Mount Elizabeth Novena Hospital and Parkway East Hospital – have long led Singapore's private hospital sector in offering price transparency to medical consumers. In 2013, the hospitals began publishing the historical prices of common medical procedures on their websites, along with breakdowns of the doctor's and hospital's fees. The hospitals also introduced fixed price bundles for several common procedures such as endoscopes and cataract surgery.
The recent introduction of Price Guarantee Procedures is their latest innovation in bringing greater price transparency to medical consumers. The Price Guarantee Procedures will help patients like Mr Tan as they offer a single-price point that is clear from the beginning. This price, calculated with the help of an Artificial Intelligence (AI)-driven pricing system, includes the costs of complications for an extended stay of up to seven days, highlighting the hospitals' confidence in their treatment outcomes.
The consumer is offered this single price during financial counselling, which is then locked in when he or she signs the financial counselling form. This means the calculated amount offered at financial counselling will be the final price paid by the patient during discharge. Hence, there will be no surprises for patients.
There are currently six Price Guarantee Procedures: Cholecystectomy (removal of the gallbladder), haemorrhoidectomy (removal of piles); lumpectomy (removal of breast lumps); cystectomy (removal of ovarian cysts); thyroidectomy (partial or total removal of the thyroid); and tonsillectomy (removal of the tonsils).
The Price Guarantee Procedures are available at the four Parkway Pantai hospitals in Singapore. All local and foreign patients, and all self-paying and insured patients, are eligible for the Price Guarantee Procedures, which are available from doctors who are participating in the programme.
For more information, call 6812 3789 or visit Gleneagles Hospital, Mount Elizabeth Hospital, Mount Elizabeth Novena Hospital or Parkway East Hospital.
This article is for information only. Please refer to the specific procedures' financial counselling forms for detailed programme inclusions and exclusions. Prospective patients should always seek independent medical advice.