Patek Philippe: Building bridges between old-school watchmaking and contemporary ambition
The Geneva watchmaker marries creativity and craftsmanship to produce understated timepieces that still turn heads.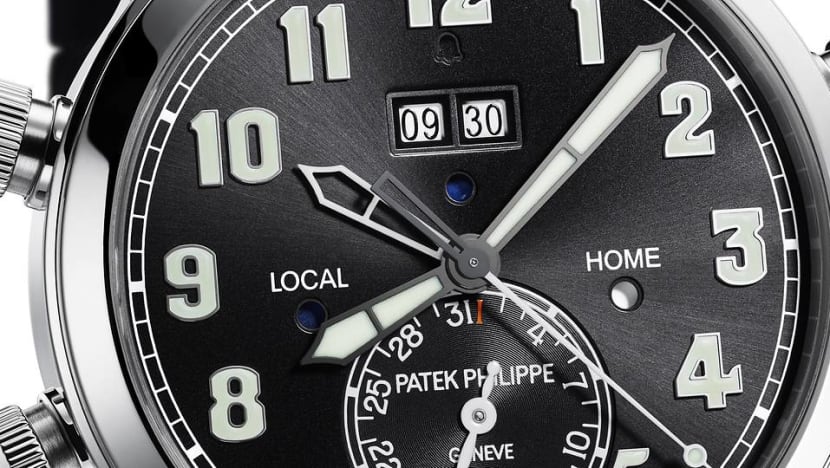 A new watch is a strange proposition, if the watch in question is based on centuries of know-how and traditional handwork. All mechanical watches balance the weight of history with continuity in the 21st century, but only a few build navigable bridges between past excellence and contemporary ambition.
One such brand is the legendary Geneva watchmaking powerhouse Patek Philippe. For almost 180 years, the firm has been one of the leading lights of complicated watchmaking, incorporating generations of mechanical artistry, knowledge and skill in each timepiece.
While many brands settle for buying off-the-shelf components, Patek Philippe's dedication to mechanical manufacturing excellence is unparalleled.
From initial sketches to final assembly, the manufacture creates and engineers all movements in its own workshops. Each part of their movements and cases is produced, assembled and finished in-house. Production of each timepiece involves well over 1,000 steps and each masterpiece is hand-finished.
While tradition prevails, the manufacture does not shy away from innovation, having over 100 patents to its name. Its complications aren't mere mechanical indulgences, they include dual time zones, world time displays and annual calendars – offering genuinely useful applications.
Whether one prefers watches that do not call attention to themselves or extravagant head-turners, Patek Philippe demonstrates that both approaches are possible in one watch. This is the sort of creativity and savoir-faire that one expects of a manufacture that has stood the test of time since 1839.
A quick look at the Patek Philippe novelties for 2019 reveals why traditional fine watchmaking remains a timeless craft.
REF. 5520P-001 ALARM TRAVEL TIME
Brand new for 2019 is Ref. 5520P-001 Alarm Travel Time, a Pilot-style timepiece with Patek Philippe's signature Travel Time feature and a novel 24-hour mechanical alarm.
This watch tracks time in two time zones (complete with AM/PM indicators for both), has a digital display for the alarm, and sounds out that alarm based on refined chimes (where most mechanical alarm watches use a sort of buzzing noise).
Classed as a Grand Complication by the brand, the remarkable bit about the 42.2mm platinum watch is the aforementioned alarm. It comes courtesy of a hammer striking a gong, for which Patek Philippe created a new integrated movement.
The result of five years of development, four patent applications have been filed for this mechanism.
This feature makes Ref. 5520P a chiming watch just like a minute repeater or a sonnerie – the class of watch that Patek Philippe is most famous for. It also means that the self-winding AL 30-660 S C FUS is a new integrated calibre.
REF. 5212A-001 CALATRAVA WEEKLY CALENDAR
Just as important this year is Ref. 5212A-001 Calatrava Weekly Calendar, a new style of calendar watch for the Geneva manufacture. This 40mm watch is much more classical in styling, being a Calatrava model.
However, the weekly calendar indication it introduces is quite radical. In addition to the day, date and month, the watch indicates the week – the display is quite clever in how it manages to show both months and weeks.
While the new self-winding calibre 26-330 S C J SE is sure to draw much attention, the aesthetics of the watch are just as arresting, especially with the watch being offered in steel.
This is a somewhat rare occurrence for Patek Philippe – Calatrava cases are normally produced from precious metals. The Ref. 5212A is a truly atypical Calatrava, currently being the sole non-limited edition stainless steel watch in the collection (the Ref. 5222A Pilot's Calatrava was a limited-edition model).
The polished stainless steel case, coupled with the light brown calfskin strap and steel prong buckle, give the Ref. 5212A a more casual, accessible air (relative to other Calatravas), arguably making this a watch that owners would be more likely to wear on a daily basis.
REF. 6300G-010 GRANDMASTER CHIME
The Ref. 6300G-010, Patek Philippe's most complicated wristwatch in the current collection, is now available in a striking blue hue. It channels the spirit of Ref. 5175R Grandmaster Chime featuring the same manual-winding calibre 300 GS AL 36-750 QIS FUS IRM and 20 complications which include 5 chiming functions (grande sonnerie, petite sonnerie, minute repeater, alarm with time strike and date repeater).
This amazing movement is still hidden in this new reference, but gets handsome blue opaline dials front and back. Ref. 6300G-010 features a double-faced white gold case with hand-guilloched hobnail pattern and a patented rotation mechanism.
REF. 4899/901G CALATRAVA HAUTE JOAILLERIE
Replacing the first version in a palette of pink, Patek Philippe has unveiled the new variation of the Calatrava Haute Joaillerie in shades of blue.
This updated Calatrava draws its colours from various blue tones (the previous version drew from a pink palette) and is made specifically for women. Ref. 4899/901G shows how to marry traditional craftsmanship with 21st century aesthetic principles.
The automatic 35.8mm white gold timepiece is a real head-turner, with bezel and case middle fully set with diamonds and sapphires. The lower portion of the 18K gold dial and prong buckle on the alligator leather strap are also gem set – diamonds and blue sapphires mingle in a "snow" setting.
The timepiece derives its true shine from its hand-engraved mother-of-pearl dial, featuring a feather motif. An inherently delicate material, mother-of-pearl requires deliberate care to create motifs, which can only be achieved by way of the human hand.
REF. 5078G-010 MINUTE REPEATER
Another watch with a superlative dial this year from Patek Philippe is Ref. 5078G-010 minute repeater. This minute repeater is as low key as it gets – only the slide piece at 9 o'clock gives the game away.
The self-winding movement calibre R 27 PS is housed in a white gold case and features a beautiful black enamel face, decorated with volutes and arabesque, that create a play of light with its matte and shiny finishes on one of the best sounding watches in the world. Uniting superior watchmaking with rare handcraftsmanship, Patek Philippe enriches its fine array of chiming watches.
REF 7118/1200A AND REF 7118/1R NAUTILUS
Rounding it off this year is the distinctive Nautilus, offering four models for women. Ref. 7118/1R, for example, brings the famous sports chic of the model to female wrists in a respectable form, pairing a 35.2mm rose gold case with the self-winding calibre 324 S C.
The new Ref. 7118 models – in rose gold and steel, with and without diamonds – now have an enlarged diameter of 35.2mm instead of 33.6mm, common to all Ladies Automatic Nautilus model.
Fitted with a new fold-over bracelet with an adjustment system that can be extended by 2mm to 4mm for greater comfort.
WATCH ART GRAND EXHIBITION SINGAPORE 2019
Patek Philippe has a treat in store for watch lovers in this region. Singapore is hosting the fifth edition of the Watch Art Grand Exhibition this year, from Sept 28 to Oct 13 at the Marina Bay Sands Theatre.
The free admission public event will allow audience to discover the world of Patek Philippe in ten themed rooms. A specially themed Singapore 200th Anniversary room will present selected timepieces and milestones of Patek Philippe's history together with key milestones of Singapore's rich history since Sir Stamford Raffles' arrival in Singapore.
For the first time, pieces from the Patek Philippe Museum will be exhibited in Singapore, including the "Antique Collection" that provides a historic panorama of the history of watchmaking, and the "Patek Philippe Collection" that offers a selection of the manufacture's most splendid creations from 1839 to the present day.
Discover more on patek.com/watchart2019.
Read more about Patek Philippe at cortinawatch.com/en/patekphilippe.