Patek Philippe's ode to horological art
Singapore is more than just the host of the highly anticipated Watch Art Grand Exhibition 2019; it has a special place in Patek Philippe's heart.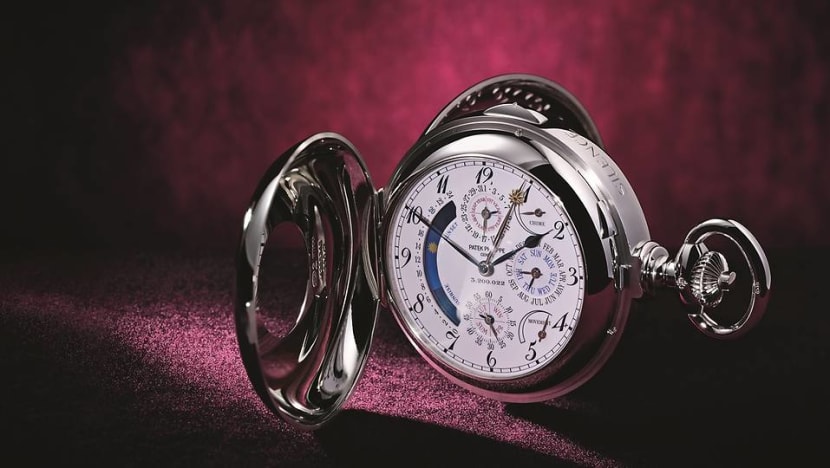 From Sept 28 to Oct 13, celebrated Swiss watchmaker Patek Philippe is bringing the fifth edition of its Watch Art Grand Exhibition to Marina Bay Sands Theatre. Following its debut in Dubai in 2012, past editions have visited Munich, London and New York.
The Singapore event, however, is its largest to date – a serendipitous detail that not only underscores the importance of the city-state (and South-east Asia in general) to Patek Philippe, but also coincides with Singapore's Bicentennial year.
AN IMMERSIVE HISTORICAL JOURNEY
The Watch Art Grand Exhibition promises a rare, immersive insight into the universe of Patek Philippe. Spread across 1,800 sq m, it is divided into 10 themed rooms, each with its own distinctive ambience and designed to showcase the watchmaker's expertise and creations. As they journey through, visitors will feel as if they are in its historic Geneva headquarters or workshops in Plan-les-Ouates, as watchmakers and specialist artisans demonstrate their skills on site.
One cannot speak of Patek Philippe without paying due consideration to its illustrious history. The exhibition marks the first time that so many timekeeping treasures from the Patek Philippe Museum have been showcased abroad. Inaugurated in 2001, it is now considered one of the world's foremost horology museums.
Like its namesake on the shores of Lake Geneva, the Museum Room has two departments. The Antique Collection showcases some of the earliest portable timepieces, including a drum watch crafted in Nuremberg in 1548, enamelled pocket watches, musical automata and technical timepieces crafted by Europe's most gifted watchmakers.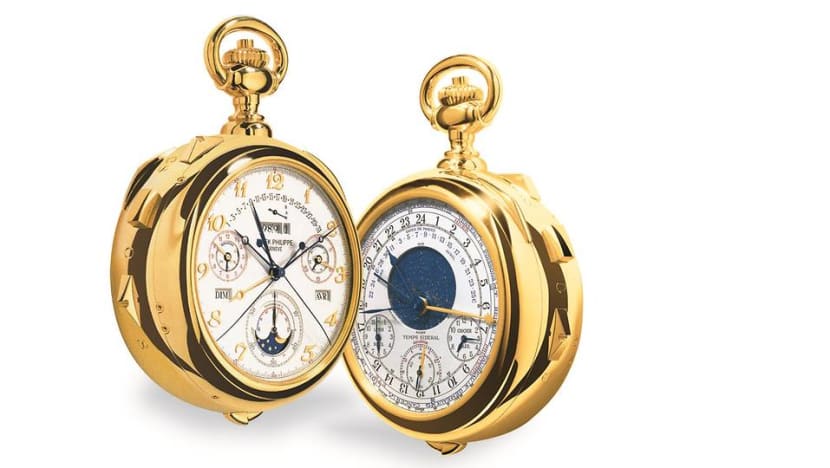 The Patek Philippe Collection, on the other hand, offers a selection of the manufacture's most impressive creations from 1839 to the present day. Notable among them are the royal watches (particularly a piece presented to Queen Victoria in 1851 during the Great Exhibition in London Crystal Palace), the first Swiss wristwatch (1868), and some of the most famous Patek Philippe "supercomplications" such as the Calibre 89 (the world's most complicated portable mechanical watch for over 25 years) and the Star Calibre 2000 (21 complications).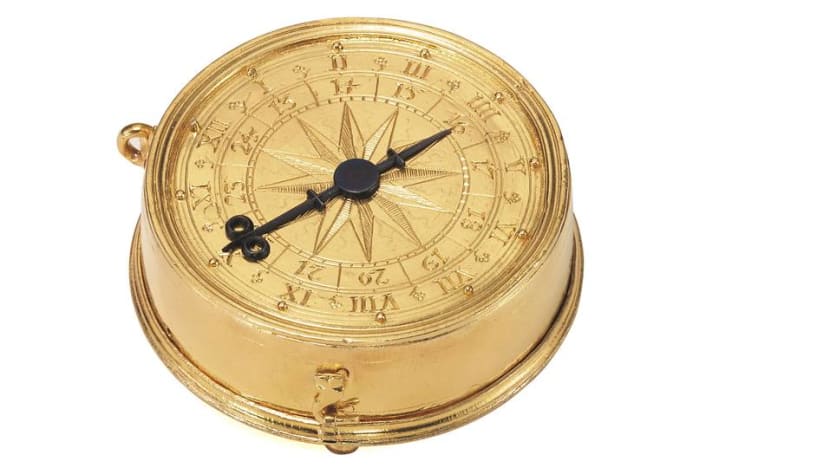 BICENTENNIAL SHOWCASE OF RARITIES
Of all the spaces, however, the star attraction is the Singapore and Southeast Asia Room, which pays tribute to Singapore's bicentennial as well as South-east Asia's rich legacy. Exhibits salute key milestones in Singapore's while also highlighting its role as a hub of trade, centre of culture and home to unusual flora and fauna.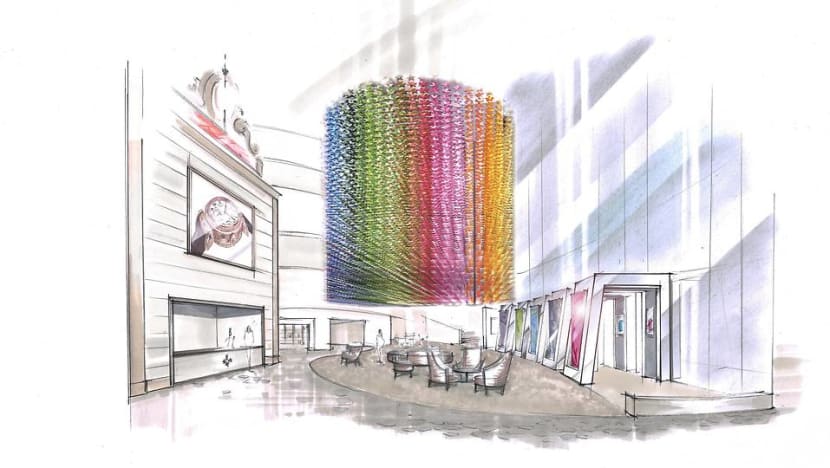 To this end, Patek Philippe will bring together an exemplary selection, including pieces on loan from museums and private collectors, never before gathered in one place—and unlikely to be seen together again.
Key rarities to look out for include a Genevan pocket watch that depicts the port of Canton in miniature painting on enamel that was commissioned for the Chinese market around 1830, as well as a pair of peach-shaped pendant watches crafted in Geneva around 1810, also for the Chinese market.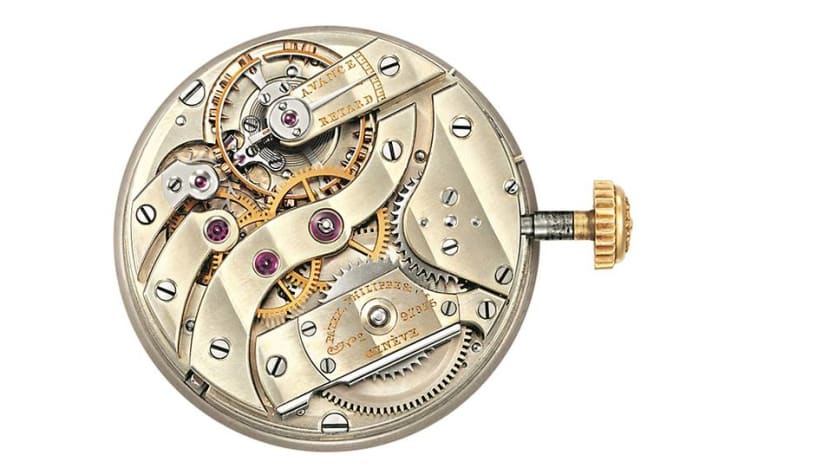 Also noteworthy are a Patek Philippe dome table clock themed Tropical Island in which the marvels of the submarine cosmos are rendered in glorious cloisonné enamel; and two Patek Philippe pocket watches that once belonged to King Rama V of Thailand, chosen because they represent the cultural distinction of South-east Asia.
LIMITED-EDITION LAUNCHES
A more recent, but no less significant piece is a Patek Philippe dome table clock featuring Singapore's very own Esplanade. This was crafted in 2015 to commemorate the 50th anniversary of the nation's independence.
In this vein, the Watch Art Grand Exhibition coincides with the launch of several limited-edition watches and the presentation of a rich collection of Patek Philippe's Rare Handcrafts timepieces inspired by the cultural and artistic traditions of countries in this region.
Don't miss this opportunity to take a genuine backstage look into the last Genevan family-owned watchmaking manufacture and its unique place in horology history.
The Watch Art Grand Exhibition Singapore 2019 is open to the public from Sept 28 to Oct 13 and admission is free. It is Marina Bay Sands Theatre's first event of this nature.
OPENING HOURS
Sunday-Thursday: 10am-7pm (last admission 6pm); Oct 13: 10am-5pm (last admission 4pm)
Extended hours: 10am-10pm (last admission 9pm) on Oct 4-5 and Oct 11-12
Family days: Oct 6 and 13: 10am-5pm
For tickets, please visit patek.com/watchart2019.