Perth: A quick getaway in a city close to home
Just over five hours away, Perth isn't quite as far as it used to seem for holidays.
A quick heads up – there are seven long weekends in Singapore this year and any Singaporean worth their weight knows these are timely affairs to slot in a relaxing holiday. While Asian cities are often the preferred choice given their proximity, don't overlook the option of a Western destination that's just over five hours away.
With the short travel time, Perth is fast becoming a favourite destination for quick getaways. What's more, you're reducing those jet lag woes as Singapore and Perth are in the same time zone.
With Singapore Airlines Holidays packages, it's easy to book a journey for you and your loved ones that isn't fraught with mishaps. The packages include accommodation and flights, so you can focus your energy on planning what you would like to spend your hours on.
To help trigger your travel inspirations, here are some of the must-see and must-experience activities in and around the city of Perth and beyond.
PLENTY OF PERTH
A trip to Perth promises easy urban living – delicious Australian coffee, major arts institutions, great music venues – but also quick access to the country's great outdoors. You may not even have to leave the city; Perth's Kings Park and Botanic Garden is one of the world's largest inner-city parks.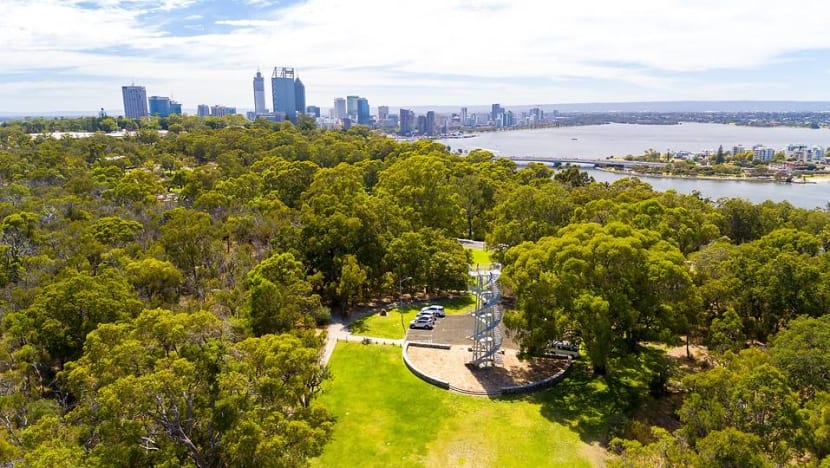 The sprawling site is ever-changing with the seasons, and boasts movie events, picnic grounds and even aboriginal artworks from the native Nyoongar to give you an insight into Australia's history. Expect to find yourself surrounded by vibrant flower beds that feature the diverse indigenous flora.
If you have more time in the city, sprinkle it with museum visits. The Art Gallery of Western Australia has an extensive variety of mixed-art genres, and if you're heading there at the end of the year, you can catch the opening of the new Western Australia Museum.
Perth's flourishing dining scene ensures choice options wherever you are, but food markets are a great way to sample all there is to offer. Fremantle Market is by far, the largest, and is just 30 minutes away by car or train. The old and new world blend beautifully in this port town, with the market housed between Georgian and Victorian-era architecture.
At night markets like the Twilight Hawkers Market (the original is at Forrest Place) or Inglewood Night Markets, you can snack and shop to your heart's content for an unforgettable dinner or supper.
No Perth visit is complete without catching Western Australia's most-Instagrammed celebrity. Hop onto a short ferry ride and then cycle in the picturesque Rottnest Island (or Rotto if you're feeling local), and up your game with a #quokkaselfie with these smiling, cute ambassadors of cheer. 
SAVOUR THE SOUTH WEST OF AUSTRALIA
Further down south from Perth is the wine capital of not just Australia, but this side of the world. The region houses some of the best places to imbibe and dine, given the unique vineyards and abundant produce.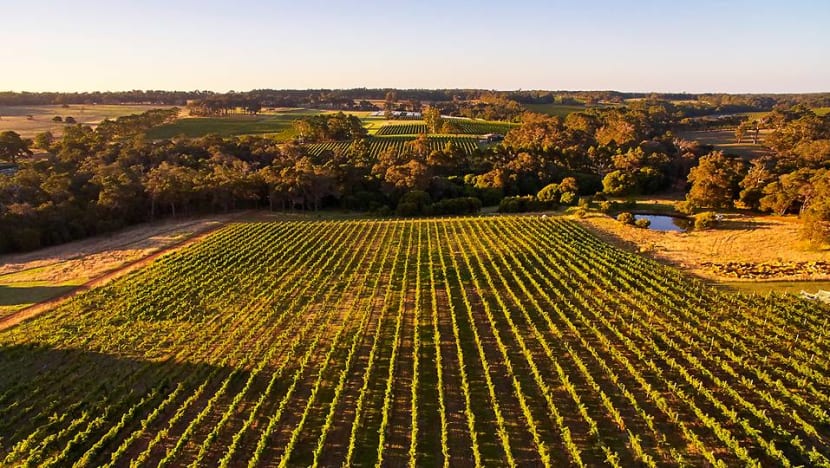 Find plenty of character at Margaret River, where six families who share similar philosophies have kept the wine-making process almost entirely in-house. Taste the true grape-to-bottle experience here and it's likely you'll be hard-pressed to choose a favourite.
Then, pick from the rugged or the calm. Albany is just five hours away by car on the highway, and you'll arrive at not only a dramatic coastline – The Gap and Natural Bridge are stunning sights to behold – but also where the first Western settlers set foot on the continent. The area is also a known whale-spotting destination during the July to August and September to December seasons.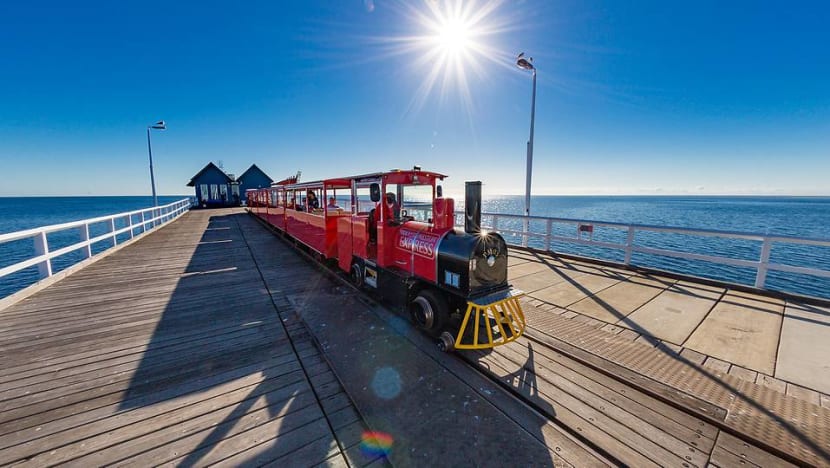 Busselton Jetty is a must-see to wind the pace down. The serene turquoise bay becomes a palette of colours every sunrise and sunset – it's hard to believe it's little more than two-and-a-half hours away from Perth. Stroll along the tranquil shoreline or hop on a tour to fully take in the surrounding colourful reef life and to mark it all, snap an iconic shot at the heritage-listed jetty that has been there since 1865.
THE CORAL COAST'S NATURAL BEAUTY
Just north of Perth is the Coral Coast – think turquoise waters, whale sharks, wildflower carpets, pristine private islands and arid outback landscapes. Stretching over 1,000km, the route makes for an incredible road trip, and rewards one with everything from Unesco World Heritage Site reefs like Ningaloo to the stunning wildflower carpets that stretch across fields in Mingenew.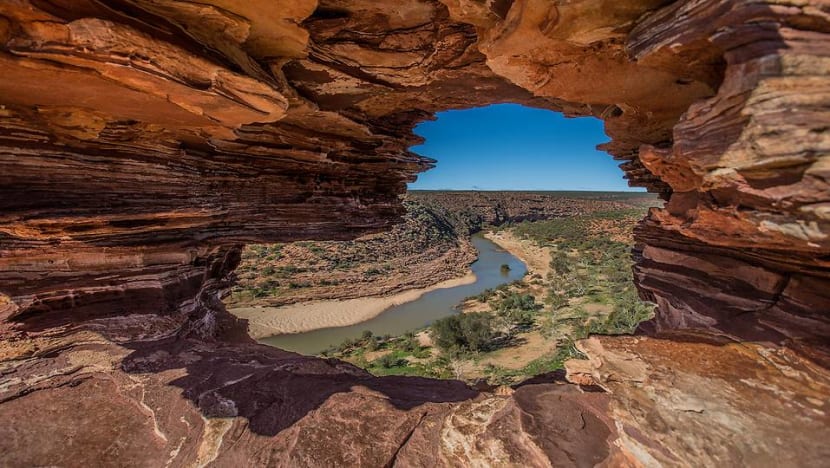 If you want to see more of Mother Nature's artwork – 400 million years in the making – head to the Nature's Window rock arch that frames the surrounding wind-carved cliffs.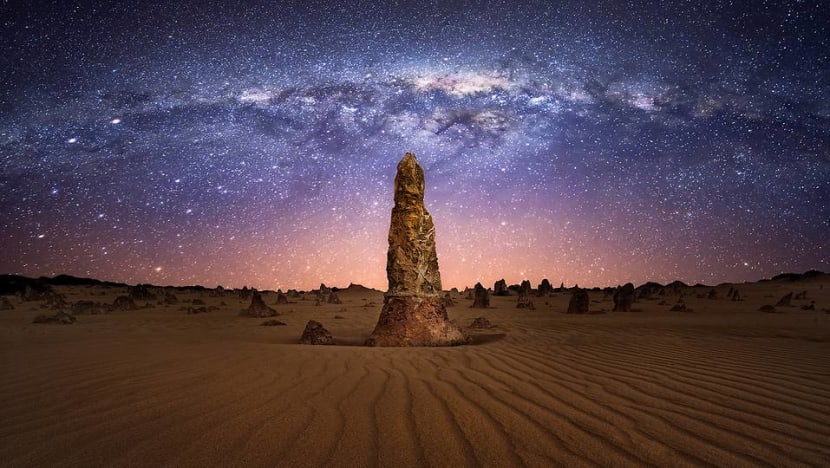 In the same vein, the Nambung National Park and its crowning glory, the Pinnacles, will bring you to interstellar realms. The arid area is full of limestone pillars, some up to 5m in height.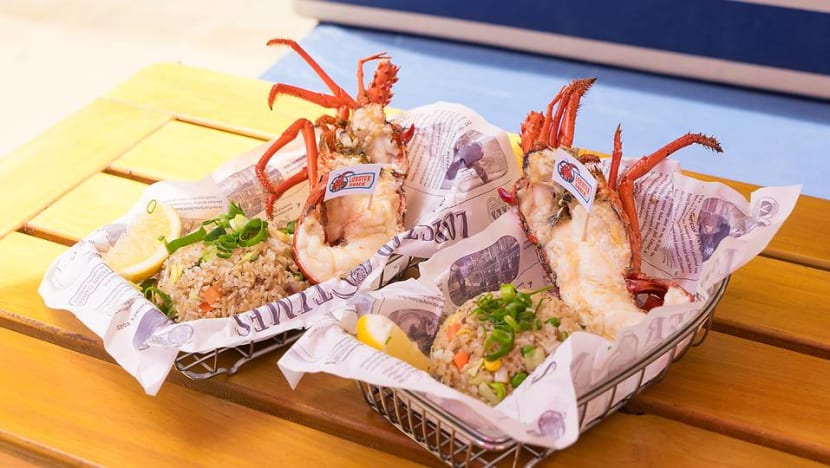 Pro tip: The world-renowned Lobster Shack is just 20 minutes away in Cervantes and is iconic for its panoramic views and generous portions of fresh seafood.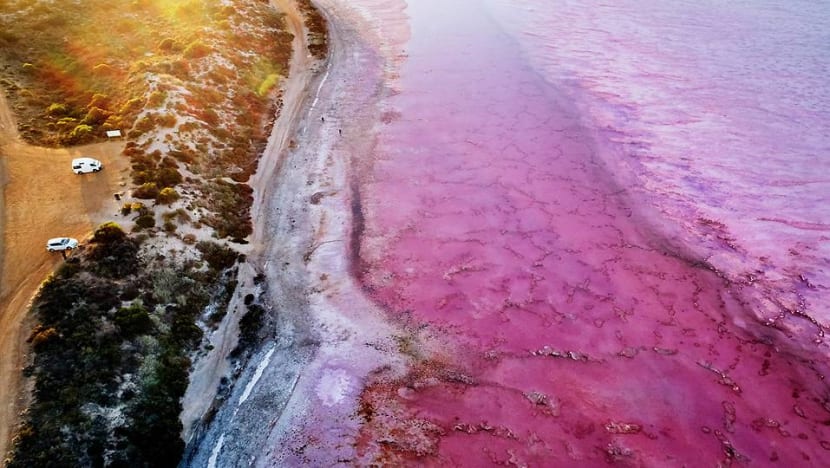 Of course, a trip along the Coral Coast isn't complete without encountering the unusual Pink Lake of Hutt Lagoon. This pink body of water is a natural phenomenon, and would be the perfect cotton candy-coloured way to top off your Western Australia memories.
Western Australia is one-third of Australia's landmass after all, so what better way to get a real sense of the country? With a swell currency rate and easy accessibility, there's no better time to secure that amazing escape with Singapore Airlines.
From now till Jan 15, enjoy S$100 off when you book your flight and hotel to Perth in one seamless booking with Singapore Airlines Holidays. Enter the promo code "PERTH100" on the payment page for holiday packages to Perth. This offer is limited to the first 250 redemptions.
Book during the campaign period and you'll also earn double KrisFlyer miles on the package price per transaction, as well as additional perks offered by participating partners.