Race. Party. Repeat.
The Singapore Grand Prix supercharges its 12th edition with non-stop action and two new vantage points.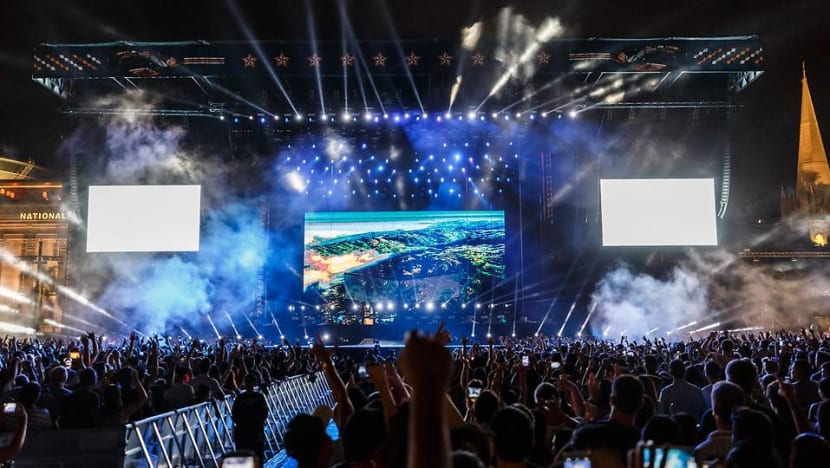 As 1,600 floodlights once again light up the Marina Bay Street circuit, Formula 1 Singapore Airlines Singapore Grand Prix 2019 marks its 12th edition with three days of heart-stopping racing and stellar entertainment from Sept 20 to 22.
As the world tunes in to one of the most dramatic circuits on the F1 calendar, Singapore's iconic skyline will frame the 15th race of the 2019 Formula 1 season, which will also host the Porsche Carrera Cup Asia and Ferrari Challenge Asia Pacific support races..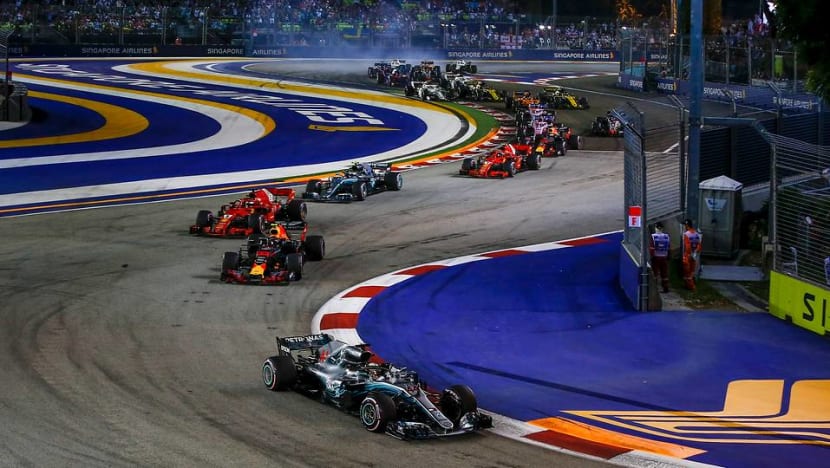 "This race is always a highlight of the season," said five-time Formula 1 World Champion Lewis Hamilton. "A great city, which looks really spectacular under the lights with the tricky street circuit below – my favourite kind of track to drive."
The Singapore Grand Prix is more than just an F1 race – revellers can enjoy more than 130 hours of entertainment across three days, spread out over 10 stages at the Circuit Park, with a lineup that keeps things lit.
HAVE A SINGAPORE SLING
Did you know that Turn 10, located right at the edge of the National Gallery, is also known as the Singapore Sling? It's located in Zone 4, which is also home to entertainment central – the Padang Stage that will host a variety of headlining concerts from acts including the Red Hot Chili Peppers, Gwen Stefani and Muse.
Responding to requests for a more exclusive Zone 4 experience, Executive Director of Singapore GP, Michael Roche explained: "We still always try and look at it from fresh eyes. I think the worst thing from an event point of view is that you rest on your laurels and say that it went fantastic last year."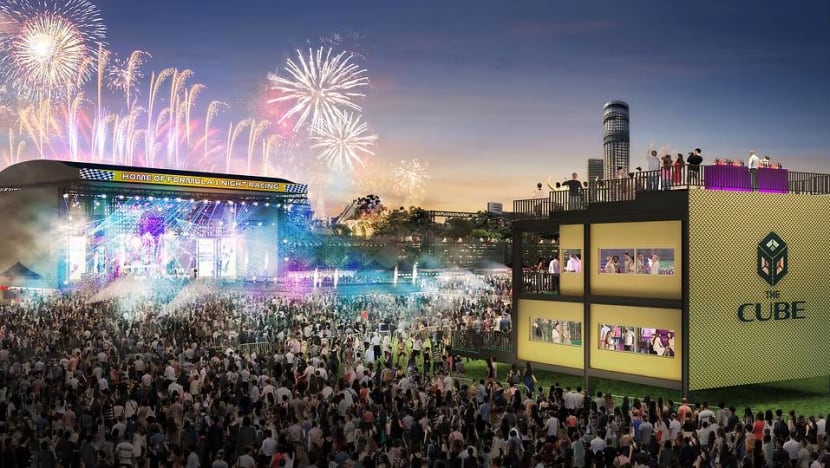 Zone 4 is also home to THE CUBE, which offers elevated views of the headlining concerts at the Padang. THE CUBE has three levels of hospitality and two air-conditioned indoor bars (Patio and Mezzanine). Serving up a liquid buffet of Taittinger Champagne, fine wines, cocktails and beers, as well as tasty canapes - guests can adjust their music experience from chill to thrill, simply by moving out to the al-fresco balconies or full open-air terrace (Loft) at the top to take in the festive vibes, dependent on the ticket puchased.
It's both an excellent vantage point as well as recharge hub. As Mr Roche surmises: "It's really an epicentre of all of the music (festivities)."
REVVED ALL THE WAY UP
If you're the sort who prefers to be close to where the rubber hits the road, look no further than the other new product – the Upper Deck at the Singapore Formula 1 Paddock Club.
As Mr Roche explained of the exclusive glass-encased extension within the Paddock Club: "It's got its own private balcony and we're building a little gantry out from that balcony, so you're literally hanging over the Pit Exit when the cars come out of the garages."
With approximately 5,000 gear changes during the race – 50 per cent higher than the season average – this is one trackside location that will grant you an unobstructed view of all the gripping race action. Upper Deck guests also get to partake in the coveted daily Pit Lane Walk to view the cars and crew at the garages close-up, then later enjoy a curated line-up of pampering massages and haute cuisine in a social setting.
"It's a cool place because all the artists hang out at the Upper Deck, so we just have a small inventory (of tickets) that we release as single-day offerings," said Mr Roche of the standalone facility.
And offering "a more eclectic but contemporary and slightly younger menu within their suite", cool cats at the Upper Deck can also enjoy an outstanding dining line-up at The Garden, under the likes of one-Michelin-starred Hind's Head by Heston Blumenthal, globally-renowned Nobu by Chef Nobu Matsuhisa, highly-acclaimed Rockpool by Neil Perry, award-winning COMO Dempsey, artisanal sweets from Tarte by Cheryl Koh and the famed Stockton bar by Maximal Concepts.
The Singapore GP is also renowned for its trackside hospitality options. Choose from a slew of hospitality offerings – Formula 1 Paddock Club, Sky Suite, Twenty3, The Green Room and Lounge@Turn3 for a unique world-class experience.
SPIN DOCTOR
It's perhaps not surprising that things can get in a bit of a tizzy with all those turns on the circuit - 23 in fact, the most of any circuit in the Formula 1 season. Thankfully, you can leave the spinning to the racers and the DJs, while you just bop to the performances of world-class artistes from over 17 countries.
The biggest street race party happens across 10 stages in the Circuit Park, and this year's offering runs the gamut from club to concert, with Swedish House Mafia, Muse, Red Hot Chili Peppers, Gwen Stefani, Fatboy Slim, Texas, The Ramona Flowers and even Hans Zimmer in the mix.
This star-studded entertainment line-up follows a successful formula of eclectic design, and Mr Roche shares his joy at seeing musical crossovers winning new fans.
"I chuckle a little bit watching so many people from different quarters and age groups and all the kids are bouncing up and down with a big smile on their faces. That makes me happy."
GO BIG OR GO HOME
It's common knowledge that the Marina Bay and Downtown area undergoes a massive change before the race. But the Formula 1 circus itself takes massive to a new level – all the Formula 1 cargo is flown in on seven jumbo jets, weighing 700 tonnes – the approximate weight of 280 African elephants.
In keeping with the scale of the event, spread out over 799,000 sq m, the organisers have decorated the Circuit Park with car displays and roving entertainment, while keeping engagement going for race fans with interactive activities including racing simulators, photo opportunities, batak game, memory challenge and pit-stop challenges.
Visitors can also refuel at one of the gastronomic options nearby – the area is overflowing with local and international delights.
The wide range of restaurants and bars at The Wharf and Market Street (Zone 1), Bay Grandstand (Zone 3) and Portside, Dockside Hawkers and Waterside (Zone 4) will serve up delicious fare throughout the event so you won't have to miss any of the action. There's also two F1 villages in Zones 1 and 4 selling race souvenirs and official merchandise.
But between race and music, food and wine, what would Mr Roche do if he attended the race as a spectator?
"I think I'd be going nuts if I came as a patron," he laughed. "Maybe once I've calmed down a bit and in between the race action, I'd go to the Upper Deck. And you know, I don't always get the chance to go to all the smaller stages and see some of the really other interesting artists so I think I'll just make it a journey of music."
Orchestrating one of the world's most glamorous and thrilling events over three action-packed days is luckily left to the experts. All visitors to the Formula 1 Singapore Airlines Singapore Grand Prix 2019 need to do though, is race, party and repeat.
Find out more about the Formula 1 Singapore Airlines Singapore Grand Prix 2019, from Sept 20 to 22 at singaporegp.sg.