Sri Lanka: The island of ingenuity
A thriving hub of technological innovation, the island country is making huge waves in the global tech space.
A flourishing nation, Sri Lanka celebrates its 72nd year of independence in 2020. Known for its rich cultural heritage and appeal as a hotspot for travellers, the turn of the decade also marks the emergence of new, distinct facets to the island country's identity.
Over the past few years, Sri Lanka has rapidly gained repute as an emerging hub for information and communications technology (ICT) and business process management (BPM). In a short span of time, Sri Lanka's IT and knowledge sector has become the fifth largest contributing sector to the country's export revenue. In the process, the nation has taken on the identity of being the Island of Ingenuity, with its businesses standing at the forefront of technological innovation.
With the shifting of industry attention to Sri Lanka, an increasing number of international business and technology communities are setting their sights on new prospects for collaboration with the nation. This has created opportunities for new breakthroughs in areas such as research and digital disruption.
How has Sri Lanka made the pivot from its oft-known identity as a tourist destination to becoming a global challenger within the ICT and BPM sectors? Let's take a deep dive.
AN INNOVATION HOTBED
With a modest population of 21 million people, Sri Lanka is a relatively small nation. Still, the country houses top-tier talent across a full spectrum of specialisations in the ICT and BPM landscapes, with experts spanning design, development, data, software services and more.
Perhaps Sri Lanka's flourishing talent pool and firm ethos of innovation can be traced back to the mother of all invention – necessity.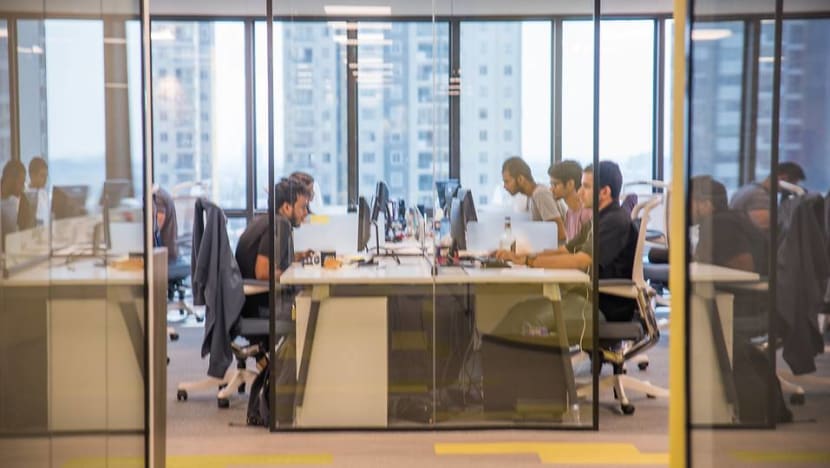 Without vast reserves of human capital on its side, the country focused on producing tech graduates of the highest calibre and accruing a strong resource pool of UK-qualified accounting professionals. Lacking the competitive edge in large-scale services, it placed a greater emphasis on smaller-scale, yet higher-end business and engineering engagements. Faced with the need to survive and grow in tandem with the global economy, the island's budding start-up scene moved to a higher gear of development.
Driven by a highly competitive climate, Sri Lankans have cultivated an industry culture of ownership, accountability and adaptability. The Island of Ingenuity has become adept at dealing with complex situations, working with ambiguity and adopting a mindset of innovating to find solutions.
The COVID-19 pandemic has revealed how critical it is for nations and enterprises alike to be adaptable and adopt risk mitigation measures that can keep things running even in difficult times. Amidst the global crisis, Sri Lanka's IT and knowledge sectors have continued to function.
POWERING TRANSFORMATION BEYOND BORDERS
In recent years, Sri Lanka's cutting-edge capabilities in ICT and BPM have elevated the nation to the world stage. Its knowledge and innovation sectors regularly support global organisations in their business growth and contribute to advancements in the modern tech space.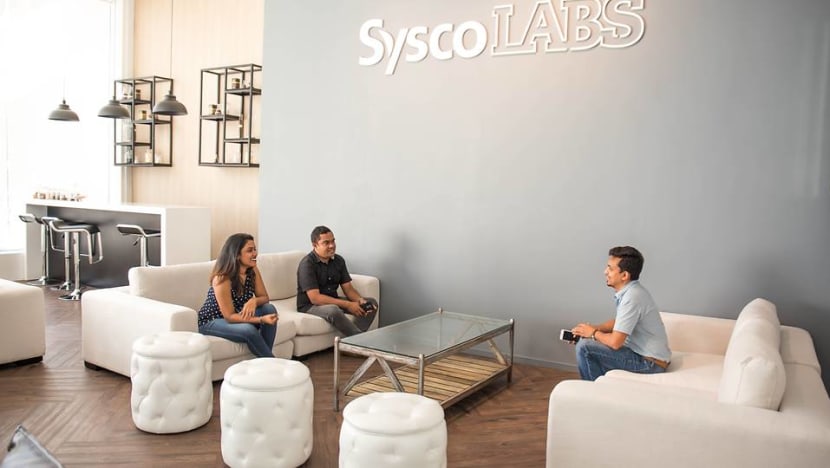 One such organisation that is making waves is Sysco LABS – a technology company that is transforming the food service industry.
Sysco LABS was acquired by international food service giant and Fortune 500 company Sysco in 2016, along with its core engineering team in Colombo, Sri Lanka. Today, the 450-strong Sysco LABS develops world-class products that deliver value across the entire global food service journey, from farm to fork.
"When you're a company in a small country, you have to bet on quality and product innovation. Sri Lanka doesn't have the capacity to compete on numbers the way that other Asian countries can in the IT business process outsourcing scene, but that is also what drives us to excellence," said Mr Shanil Fernando, managing director (Sri Lanka) and senior vice president, Sysco LABS.
"It's all about finding creative solutions to problems in industries and building products that solve them. That is how you create billions of dollars in value, in a short period of time," he added.
LSEG Technology is another case of Sri Lankan enterprise solutions drawing the notice of international players. When the London Stock Exchange undertook an extensive international search in 2008 for technologies that could transform the efficiency of their operations, LSEG Technology stood out even amidst global industry powerhouses.
Today, LSEG Technology is a part of London Stock Exchange Group. The global specialist in capital market technologies continues to build proprietary products that benefit stock exchanges.
High on Gartner's and AT Kearney's outsourcing rankings, Sri Lanka also acts as an offshore development centre for Fortune 500 companies in the US, Ireland, the UK, Australasia and Sweden, and joint ventures based in Sweden, Norway, the US and Japan, among others.
THE HEART OF INGENUITY
As the nation develops through the years, Sri Lanka has carved itself a niche that distinguishes it as a centre of excellence. This recognition was further affirmed when it won the destination of the year award conferred by the Global Sourcing Association in 2019.
True to its identity as an island, Sri Lanka carries with it a unique sense of warmth in its innovation practices. This warmth manifests itself in more creative approaches to problem-solving, greater nimbleness and agility, as well as a strong emphasis on customer relationships and people-centricity.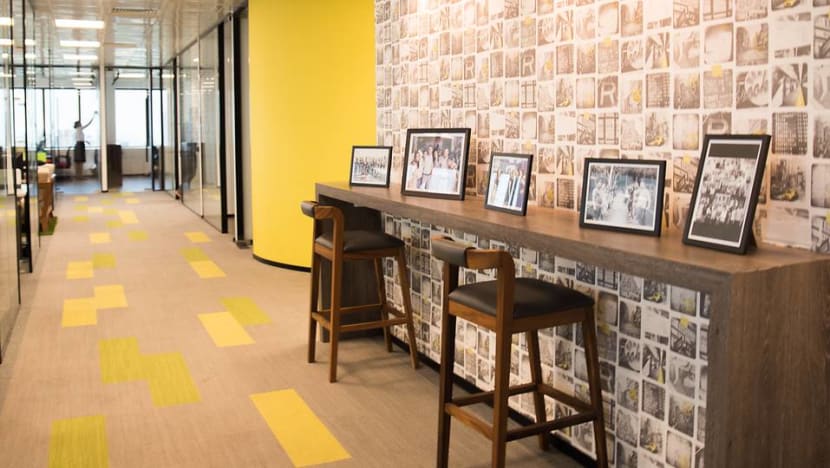 "I think for any company that's looking to invest or work with the Sri Lankan IT and knowledge sector, there is a great advantage because you are going to get unstinting support from the public sector. Our government agencies are well-informed and fully understand how instrumental these sectors will be in the way forward. Our President, for instance, is a product of the industry himself and backs it with his full support," shared Mr Ruwindhu Peiris, managing director of global consulting firm Stax Inc.
In addition to government support, Sri Lanka has made strides in cultivating a safe and conducive environment for trade and business. The country was the first in South Asia to ratify the Electronic Transactions Act to boost online cross-border trade and has also adopted a strong regulatory framework for the prevention and management of cyber security threats.
Organisations can engage Sri Lanka's knowledge and innovation sectors in one of three ways: Setting up a captive innovation centre and partnering with local product engineering companies to accelerate digital transformation; leveraging Sri Lanka as a digital gateway to Asia, allowing global entrepreneurs to use Sri Lanka as a test bed for research and development and entry into emerging markets in Asia; and by engaging and investing in global digital disruptors across a wide spectrum of start-ups, platforms and products.
To find out more about how the Island of Ingenuity can support your business's growth and continued success, reach out to the Export Development Board Sri Lanka at investsrilankaioi [at] edb.gov.lk.