There's no better time to give than the present
This Giving Week, join Singapore's journey towards being a #CityofGood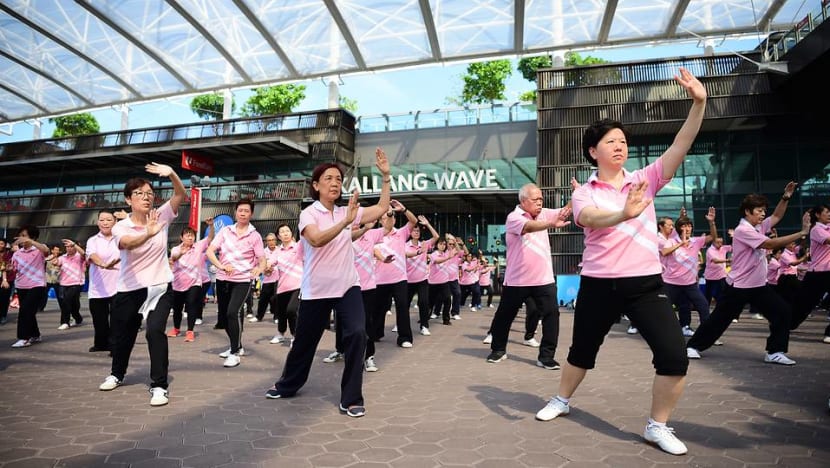 With the year-end holidays beckoning, the spirit of giving is in the air. But not every gift has to be for someone who's near and dear to us. Neither does it need to be something that's store-bought.
There's much to be said for contributing our time or resources to helping someone – even a perfect stranger. During Giving Week from Nov 27-Dec 5, the National Volunteer and Philanthropy Centre (NVPC) is rallying everyone to play a part to give in small and big ways and impact lives.
THE STATE OF GIVING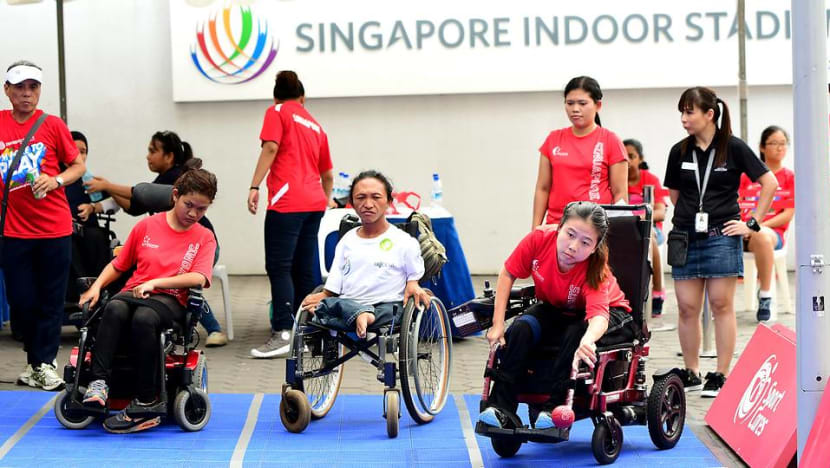 According to the NVPC Individual Giving Survey 2016, overall volunteerism is on the rise. In year 2000, one in 10 individuals said that they volunteered, a figure that increased to one in three in 2016. Results also showed that total donation to organisations increased from S$1.25 billion in 2014 to S$2.18 billion in 2016.
The NVPC Corporate Giving Survey 2017 found that 64 per cent of corporate givers in Singapore have integrated giving into their business functions, while 52 per cent of companies currently give, with another 31 per cent keen to start.
These figures are encouraging, but the act of giving goes beyond headline figures and statistics. It can involve something as simple as giving up your seat for a fellow MRT passenger or offering kaya toast to that aunty or uncle you often see at the kopitiam.
Giving Week is a reminder that small good deeds, done often enough, can eventually become an intrinsic part of our culture. The efforts to give and share – whether it be your time, talent, treasure or voice – can help create a more caring and cohesive society.
Giving Week is part of the #GivingTuesday global movement, a day of giving fuelled by the power of social media and collaboration. It is celebrated on the Tuesday following Thanksgiving (in the United States) and the popular Black Friday and Cyber Monday sales.
Singapore is the only country so far to extend this global giving movement to a week.
JOIN THE GIVING WEEK MOVEMENT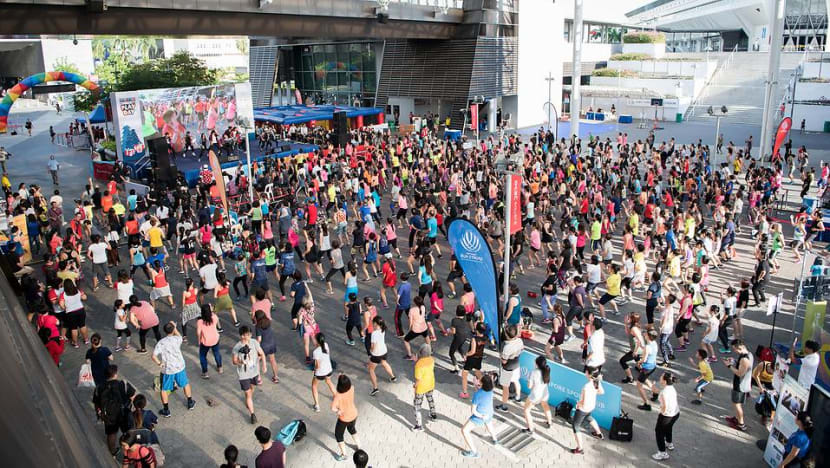 The Good Life is an initiative that aims to make the act of giving a more seamless part of our daily life – something we can do while we're dining, shopping or simply, living. It sees brands like FairPrice, Carousell and Capella Singapore helping to raise contributions for non-profit organisations (NPOs) in support of various causes.
This Giving Week, FairPrice is supporting The Boy's Brigade in the Share-a-Gift (BBSG) effort. The national community service project appeals to the public for donations of food items. Contributions can be left at 12 selected NTUC FairPrice stores or made through FairPrice On. FairPrice's Shop & Donate programme also partners up to 50 NPOs. What's more, the first 1,000 Shop & Donate customers who donate S$50 and above from Nov 27 will receive a limited-edition Giving Week tote bag.
Your pre-loved items can go a long way with Carousell's #PrelovedwithLove this Christmas. From Nov 27 to Dec 25, Carousell users can give their preloved items away to beneficiaries or buy a specially curated Preloved with Love Carousell Box that includes an exclusive Giving Week pouch to raise funds for charity. All proceeds will go into supporting The Movement for the Intellectually Disabled of Singapore (MINDS).
Cupcake lovers can pay it forward this festive season at Plain Vanilla during its birthday weekend on Dec 1-2. If you pick a cupcake and pay for the next person in line, the bakery will donate two meals to Willing Hearts. Willing Hearts operates a soup kitchen that prepares and distributes some 5,000 meals daily to over 40 locations across Singapore.
Giving doesn't just apply to our fellow man. If you have a soft spot for friends of the furry kind, the luxurious (and pet-friendly) Capella Singapore is partnering SPCA (Society for the Prevention of Cruelty to Animals). Purchase a Capella festive hamper and S$10 will be used to subsidise vet care for the animals at SPCA and for underprivileged families with pets.
SHARING IN THE GIVING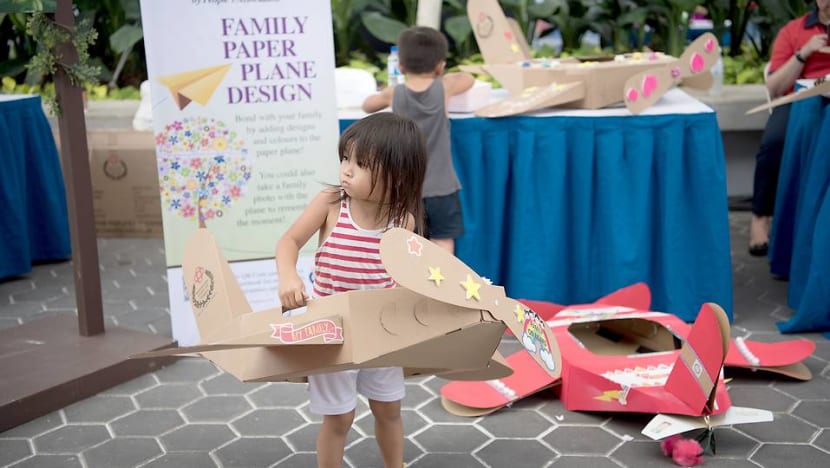 Love carnivals, working out or crafting? Discover the vast ways of giving back and celebrate the spirit of giving at The Good Hubs – a line-up of festivals and activities that offers participants the chance to give back.
Ng Teng Fong General Hospital is hosting Good Neighbour Day in the western part of Singapore, and you can contribute in many ways. Shop at the fundraising flea market, drop your pre-loved items or donate your blood to save lives. Charities such as Epworth Community Services, Stroke Support Station and Singapore Cancer Society will be there, so show your support on Nov 30, 10am-5pm.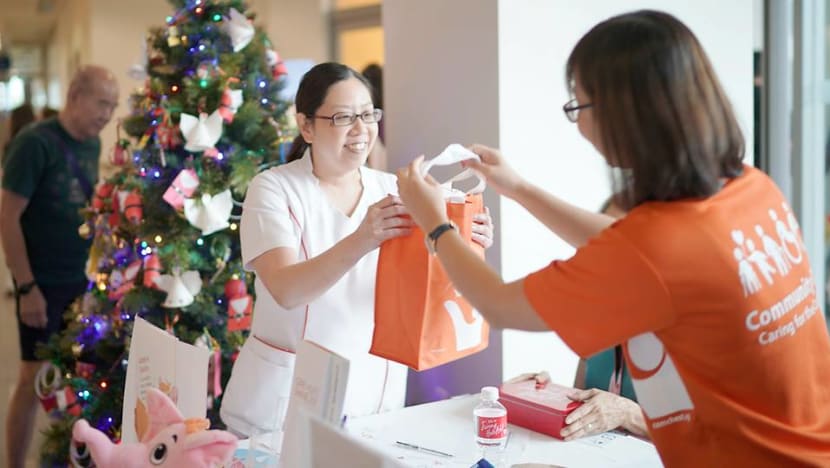 At Club Street and Ann Siang Hill on the evening of Dec 1, meet more than 40 NPOs, social enterprises and ground-up movements at The Giving Street from 7pm-10.30pm. It's a perfect event to learn more about how you can contribute in ways that are best suited to busy urbanites. From the Cerebral Palsy Alliance Singapore and Singapore Red Cross to Guide Dogs Singapore and YMCA, there's surely something that will touch your heart. Enjoy exciting performances and participate in the numerous fun workshops such as parkour and balloon sculpting, as well as activities that will transport you to the Star Wars universe. 
Families can imbibe the festive spirit at the Sports Hub Community Play Day: Season of Giving bazaar at OCBC Square on Dec 1-2 from 9am-7pm. Try a new sport, play games and visit the stalls to support the event's adopted beneficiaries.
What's more, as you clear your wardrobe to make space for new clothes before the new year, head down to Zalora x The Salvation Army's clothes donation drive, drop off a minimum of three apparel items (clothes, bags and shoes) and receive a one-time promotion code.
It'll be an active and meaningful weekend with Angel Hearts, Club Rainbow, Cycling without Age and more. As you partake in the festivities and play your way to giving back, end the evening by enjoying the lighting up of ChariTrees along the Stadium Riverside Walk.
Small acts, when multiplied by millions, can make a world of difference. You can start by making your voice heard and help advocate for causes by sharing this piece on your social media page.
Be the reason behind the success of #GivingWeekSG and help make Singapore a #CityofGood.