Toshiba progresses with integrated innovations bearing fruit
Toshiba's implementation of Cyber Physical Systems is showing what the future holds for cities across the world
As cities around the world grow larger, there is an increasingly high demand for infrastructure that can sustain such growth. An estimated 25-per-cent increase in global population by 2040 – an extra two billion people – means there's a need for new solutions to address the issue of current infrastructures being taxed beyond their capacity. Increasingly, more companies have turned to new methods of implementing balances and checks to manage systems.
Toshiba, whose diverse business portfolio includes large industrial and social infrastructure systems, recently embarked on its first steps towards innovation with Cyber Physical Systems (CPS) at its core, and the future looks promising.
The National Institute of Standard and Technology (NIST) in the United States defines CPS as comprising interacting digital, analogue, physical and human components engineered to function through integrated physics and logic. Such systems are expected to form the future foundations of critical infrastructure, resulting in emerging smart services that will improve quality of life.
Utilising these integrated technologies has helped Toshiba address its customers' business needs – resulting in better service in turn for end-users.
PREPARE FOR THE FUTURE
This pivot comes at a time of great change for Toshiba.
The company is on its way to achieving goals highlighted in its five-year-long Toshiba Next Plan for company-wide transformation. In its most recent announcement on February 14, the company announced that it had achieved stable growth and positive earning in all its business segments in the past nine months of the current financial year.
By achieving the targets which had been set out in phase one of the Toshiba Next Plan, the company's management is redoubling efforts to focus on phase two.
From finding new methods of securely transferring data to developing more efficient energy applications, Toshiba is aiming to transform the way we live, work and play. Video: Toshiba
FORGING AHEAD WITH THE NEXT PHASE
Armed with a more stable and secure financial foundation, Toshiba is now set to move toward Phase 2 of the Toshiba Next Plan, which targets CPS-driven growth, given the ample opportunities provided by the digital economy.
In this phase, Toshiba's business model is looking at a complete transformation, one that reflects the modernity of the times. Like the inclusion of CPS in the solutions it presents clients, Toshiba is moving away from the "one-time sale" model and more towards a flexible consumption model, or an as-a-service system.
It is a move that makes sense given the constant cycle of management that CPS-enabled infrastructures necessitate. Toshiba's work in conventional systems such as thermal power systems or in other infrastructure systems such as transport has been advancing with CPS. Connecting the physical hardware and data generated by Toshiba and its customers to cyberspace enables this data to be analysed and optimised. This can then be fed back to the physical hardware to improve customer operation's efficiency and performance.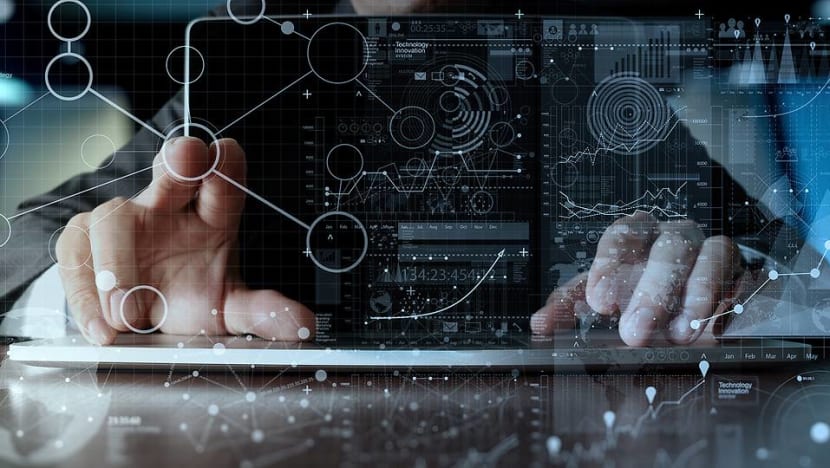 AI-ENABLED HELP ON THE DAILY COMMUTE
One such CPS-led project saw Toshiba Digital & Consulting Corporation (TDX) partner with United Kingdom train operator Greater Anglia in September 2019 to create and deploy train timetables using Toshiba's AI-enabled CPS technology for routes in East England.
Various simulations and modelling engines based on technology developed within Toshiba's railway business analyse and conduct simulations under various conditions, so Greater Anglia can improve operational performance and customer convenience through the creation of more robust train timetables.
The project is expected to provide new scientific approach to the Greater Anglia Train Planner to cope with challenges associated with complexity of train planning process in UK Railway industry which privatized and train operations and infrastructure management become separated.
ALTERNATIVE LANDSCAPES
The digitisation of its businesses is just one manner in which Toshiba is addressing its Toshiba Next Plan. The company has also announced its intention to adopt an open approach toward product development and intends to collaborate and compete with other companies to generate more business value. Toshiba's IoT Reference Architecture (TIRA) will contribute as a part of Toshiba's basis of the collaborative ecosystem.
TIRA, a three-tier architecture comprising edge, platform and enterprise services, will be used as a blueprint when creating different Industrial IoT service or CPS-related business for future infrastructure. The architecture is designed with an open/closed strategy. Allowing collaboration by opening an API allows third parties to create services, data can be downloaded from or connected to non-Toshiba devices, using a standard interface.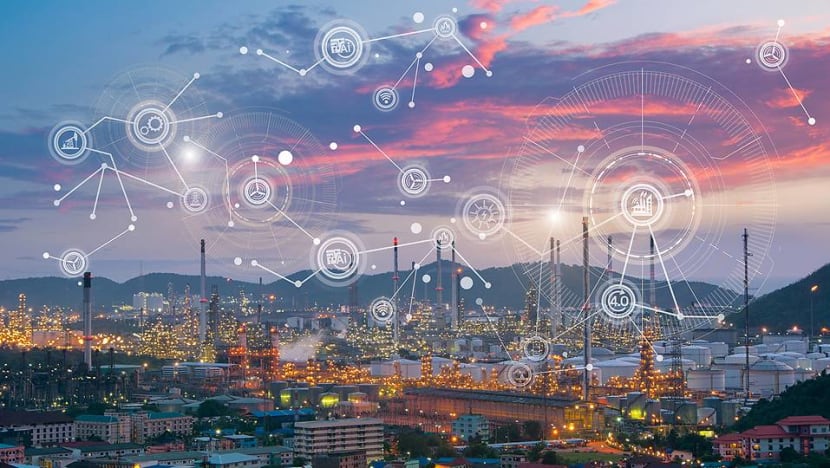 This open approach is largely backed by Toshiba's domain knowledge of artificial intelligence – according to WIPO Technology Trends 2019, the company is actually ranked as the first in Japan and third across the world for its AI systems – as well as its many years of procuring data through its infrastructure systems in engineering, operations and maintenance.
CLOSER TO HOME
The constant pace at which the APAC region is growing means that Toshiba's future in the ecosystem is not only warranted, but necessary. The company has a strong history of conventional physical infrastructure business throughout many of the cities and has since evolved into more modern forms.
Toshiba has a track record in the energy market in Asia Pacific, where its energy systems have generated about 60 gigawatts of thermal, hydro and geothermal energy. This is expected to serve as an ideal ecosystem for CPS, where data collected from multiple physical systems can be processed for predictive purposes to improve customers' operation efficiency.
"The Asia-Pacific region continues to be an important market for Toshiba, with demand for energy, infrastructure, urbanisation and mobility forecast to grow expeditiously," said Mr Ryuji Maruyama, managing director for Toshiba Asia Pacific Pte Ltd. He added that a key priority for Toshiba lies with fostering stronger relationships with customers, partners and the communities in which the group operates.
With a strong foundation forged by more than 140 years of experience and a resolve to completely revamp ourselves through digital transformation, we seek to deliver meaningful solutions that are sustainable and dynamic for generations to come.
As the regional headquarters, Toshiba Asia Pacific will focus on expanding the business in Toshiba's core domains in energy, social infrastructure, electronic devices and storage, as well as digital solutions throughout the region.
With Asian cities growing in population and looking to build off smarter infrastructure systems, Toshiba is on track to keeping up with a market demand increase. Imagine the number of high-rise buildings set to be built across the different cities in Thailand, Malaysia, Vietnam, Indonesia – each needing its own system to manage power usage and other utilities – then multiply by that the number of people in each building. The result is the number of data points that can then channel feedback to Toshiba's CPS loop.
With a larger database of businesses and consumers tying in to its IoT ecosystem, the data that can be harvested for the betterment of the future puts Toshiba in a particularly dynamic position.
Of course, Toshiba is confident that only through a constant capital policy and growth strategy can it change itself and consequently, the world around it. As the company reminds its own people in a clear message that's optimistic, "We turn on the promise of a new day."
For more information, visit Toshiba Asia Pacific. For more stories, visit Toshiba Clip.