Why there's never been a better time to get your fill of fibre
Singtel offers attractive fibre broadband deals for anyone looking to make the switch from cable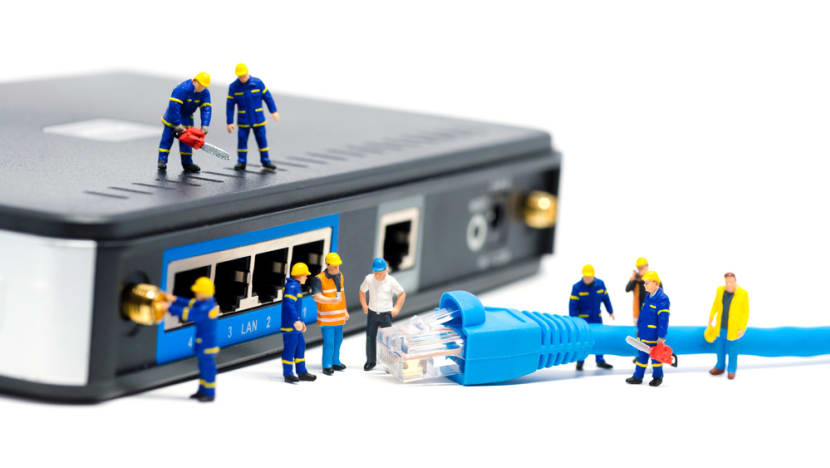 Come June 30, the plug will be pulled on cable broadband services in Singapore. While that's bad news for fans of cable TV, the good news is that the fibre services that are already available will offer speed, connectivity and choice.
If you're looking for a fibre service provider, you'll find great savings and benefits with Singtel fibre packages. There's plenty to like – including a wide range of television content, smart home bundles and additional savings for customers who bundle their mobile, broadband and TV plans.
CONTENT BRAGGING RIGHTS
For instance, signing up with Singtel TV gives you access to the best entertainment in the form of Discovery Network's full suite of channels found only on Singtel TV. This includes interior design, food and travel content on channels like HGTV and Food Network; as well as science and technology, history, adventure and cultural documentaries on Discovery Channel and Animal Planet.
With the HBO Pak and HBO Go now available on Singtel, movie buffs have something to look forward to both at home and on the go.
You'll also be able to choose from more than 200 entertainment and sports channels. Watch 380 English Premier League soccer matches along with highly rated motorsports championships like Formula 1 and Moto GP live, along with other major sporting events.
KEEPING IT KONDO
Let's face it – we all have different tastes and likes, and this can spell trouble when TV and sporting schedules collide.
With access to all that great entertainment, lifestyle and sporting action, a second set-top box may be in order to help keep the peace at home. If the thought of running extra cabling and trunking isn't exactly music to your Marie Kondo sensibilities, Singtel's got you covered with its free Wireless Home Bridge solutions, which are available to Singtel TV customers.
Depending on your home's layout and network configuration, this lets the second set-top box connect wirelessly to your router so you can access all that content from your bedroom, minimising cable clutter.
SPEEDY ACCESS ANYTIME, ANYWHERE
One of the key advantages of a fibre broadband plan? Speedy connection to your favourite content, whether you're gaming or streaming the latest hit series.
If you're watching content on Singtel TV, you won't always have to be a slave to TV schedules. The Restart feature lets users reset some shows that are being broadcast from the beginning. Users with HD DVR set-top boxes can also record up to three channels simultaneously and store up to 110 hours of high-definition programmes.
If you prefer viewing Singtel TV content on the go, a Singtel TV GO subscription, at S$9.90 per month with an additional HD DVR Set-Top box, allows you to watch your favourite shows on another TV at home. The app also allows you to watch your shows on the go and record programmes remotely.
THE ART OF THE (REAL) DEAL
One way to impress the people around you with your ability to sniff out a good deal is to bundle your mobile, broadband and TV services as a Singtel Circle customer. 
You'll enjoy tremendous savings and show your family that, when it comes to the art of the deal, you're an absolute Picasso.
Singtel Circle benefits include discounts of up to 30 per cent off monthly mobile subscriptions when you nominate up to five mobile lines. You can also upgrade your mobile phone every year without having to pay the early re-contract fees (worth up to S$350).  What's more, all nominated lines enjoy free local data on Sundays.
With great content, speedy access and money-saving offers, it's no wonder that Singtel was voted No 1 Mobile, Fibre and Pay TV Provider in the HWM+HardwareZone.com Tech Awards 2019 Reader's Choice awards.
With a Singtel fibre subscription, there's plenty of reason to cheer – and switch – from cable. Singtel is offering up to two free years of fibre broadband for cable customers who make the switch to fibre and sign up with Singtel TV.
Call 1609, visit any Singtel shop with a copy of your latest cable bill today or visit singtel.com/switchtofibre. Or, head to Singtel to find a fibre or Singtel Circle plan that best meets your family's needs.