Always learning, while improving her teaching methods
SkillsFuture Fellowships 2020 recipient Zaiton Mohd Ali is a continuous-learning role model who constantly seeks out new ways to improve her leadership.
It was a five-year-old boy who reaffirmed Ms Zaiton Mohd Ali's dedication to her career in early childhood care and education (ECCE).
In 2008, she encountered a child with autism who refused to join the class for a mathematics activity about shapes. Though she initially assumed he was not participating, he showed her in his own way that he had been paying attention: He chewed the bread he was eating into circles and triangles.
"I remembered being joyfully tearful and from that moment, I was determined to remain in the ECCE sector and contribute to the best of my abilities," recounted the now 46-year-old executive principal and head of Iyad Perdaus. It is a part of Perdaus, a non-profit organisation that provides educational and leadership development services to the Muslim community.
As part of her job, Ms Zaiton oversees the operations of three educational centres – with the capacity to serve more than 500 children – and over 100 teaching and non-teaching staff.
"My role requires me to mentor centre leaders in aspects of centre leadership and development," she said. "It includes capability building, which involves creating development plans for leaders and high-potential employees through the organisation's talent management programme."
To drive organisational effectiveness and efficiency, Ms Zaiton continuously seeks out new skills for herself and her colleagues. In doing so, she was recognised with the SkillsFuture Fellowships, an award that honours working professionals in Singapore for their mastery of skills and mentorship of talent.

MEASURING SATISFACTION WITH DATA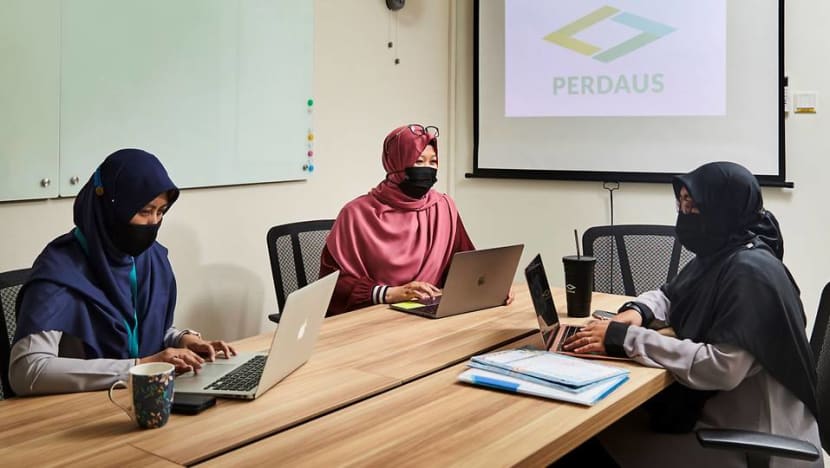 As an example of her dedication, Ms Zaiton pursued a Master of Education (Early Childhood) at the National Institute of Education, Nanyang Technological University (NTU-NIE) between 2017 and 2020.

She completed her degree despite having to take a semester break in 2018 after suffering a stroke. Determined to return to her work and studies, she underwent four months of intensive therapy to regain lost mobility and recover from aphasia, a language-related impairment.

Ms Zaiton was motivated by her desire to do more for ECCE, especially in terms of how to best use data to improve practices at her workplace.

"I now have some knowledge of how to carry out quantitative and qualitative research," she said.

"Annually, we carry out parents' satisfaction surveys using the Likert scale method to evaluate our service effectiveness. At first, I wasn't sure how to interpret those numbers. Now I understand better how to analyse the data and work on improvement plans."

A Likert scale is usually a five- or seven-point scale that measures how much a respondent agrees or disagrees with a statement.

Ms Zaiton added that this data-driven approach extends to evaluating employees' satisfaction levels. "Should a score read low in a particular area, it flags to us that we need to reflect on what can be improved.

"For example, if the scoring on work-life balance is low, we will consider reviewing work arrangements, the environment, and how we approach and increase workplace engagement."

MENTORING EDUCATORS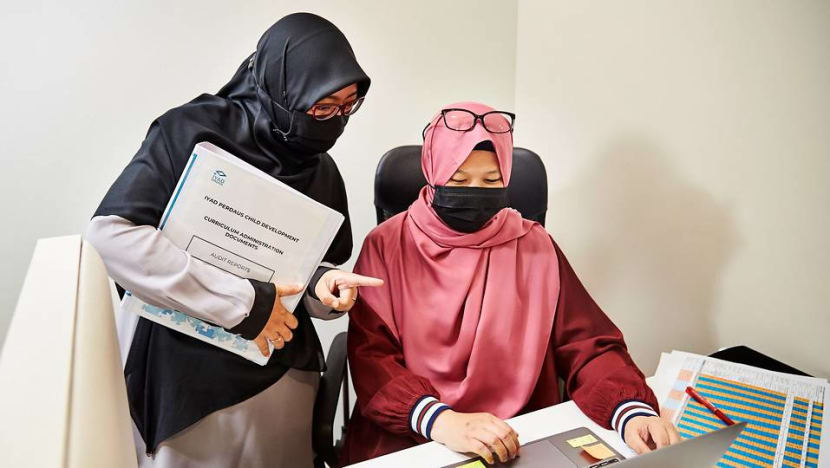 According to Ms Zaiton, having the opportunity to learn from other professionals within and outside the ECCE sector keeps her going as a leader.

"What keeps me passionate is exchanging best practices that relate to child and teacher development," she said. "When I attend training on topics and modules beyond ECCE, there is valuable learning in every aspect. Recently, I attended a training session on Agile Leadership and through my interactions with the course participants, I learnt to view things from a different perspective, which helped a lot in improving my leadership skills."

As an Early Childhood Development Agency (ECDA) Fellow, Ms Zaiton also contributes to the training of other EC professionals and leaders. Together with another ECDA fellow, she is scheduled to conduct training on a strength-based approach through an inquiry-based action project.

The training aims to develop a leader's self-awareness in identifying the strengths of themselves and their teammates and teach intervention tools that they can apply to ensure greater achievement.

AN EVOLVING SECTOR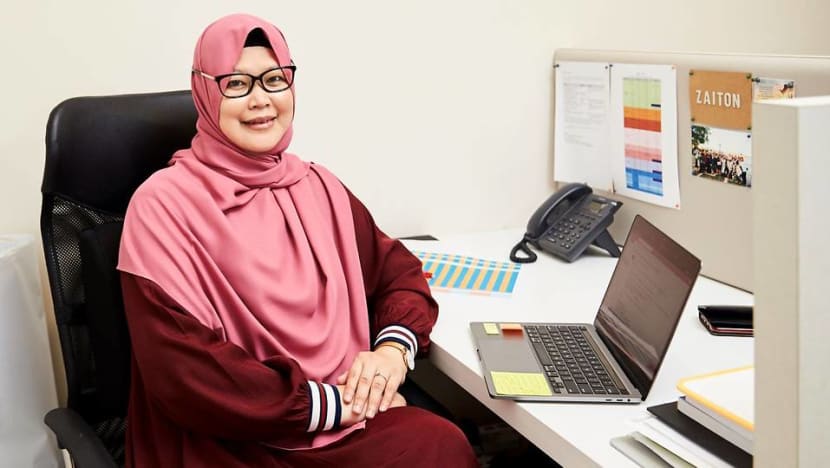 Over the years, Ms Zaiton has seen the ECCE sector grow to encompass numerous initiatives driven by ECDA, other government agencies and educational institutions. 
"There is a wide range of courses for teachers to attend, and more opportunities to interact and have professional conversations. I would like to see us come together to continue to advocate for all children regardless of their abilities and lift the image of EC professionals."

The SkillsFuture Fellowships is a welcome affirmation of her efforts. She intends to continue working on her personal and professional development, and to use the Fellowships' S$10,000 monetary award to pursue more leadership development training at local and international institutions.

Said Ms Zaiton: "I am also hopeful that the borders will start to reopen for international travel, as I hope to attend overseas ECCE conferences to learn more about best practices, teaching and learning approaches and innovation across different countries."

Presented by the President of the Republic of Singapore, the SkillsFuture Fellowships honours individuals as masters of skills and mentors of future talent. Apply for the SkillsFuture Fellowships or nominate someone you know. Applications are open till March 21.