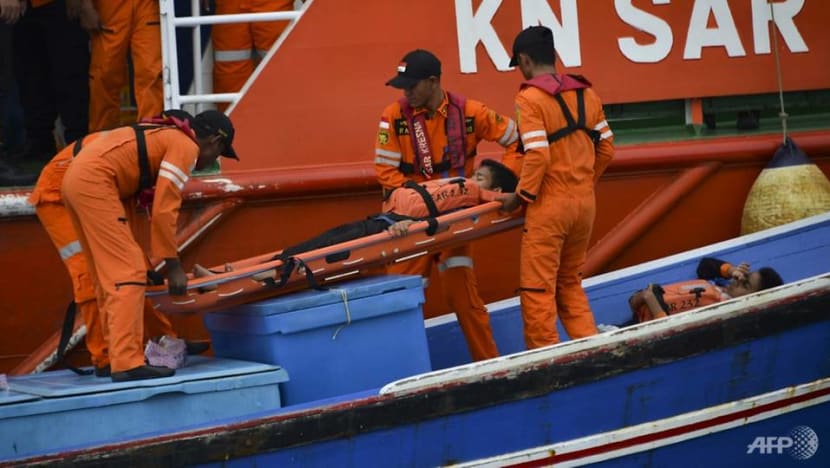 JAKARTA: At least six people were killed and five more missing when a flash flood hit the Sleman regency of Yogyakarta, Indonesia, where junior high school students were on a camping trip.
Agus Wibowo, spokesman at the National Disaster Mitigation Agency (BNPB) said in a statement that rescuers found two more bodies in the Sempor River where a flash flood occurred on Friday (Feb 21) afternoon. 
This came after four bodies were retrieved from the river earlier on Friday.
The two bodies were taken to a nearby hospital, Mr Wibowo said, adding that they have not been identified.
Mr Wibowo said the six students were participating in a camping trip organised by their school, Public Junior High School Number 1, located near the scene of the incident.
The camping trip involved trekking along the river, the BNPB spokesman said, adding that 250 students participated in the event.
"As they were trekking the water current suddenly intensified and the water volume increased because of the flash flood," he said.
Mr Wibowo said 239 students survived the incident. 
According to the BNPB spokesman, 180 rescuers are looking for the five missing students.

"(Rescuers) are combing the river's edge to look for the missing student even though it is drizzling," Mr Wibowo said.   
Locals told several Indonesian media that the school had not informed local authorities of the activity, making them unaware of flash flooding during the rainy season.
"I found out about the camping trip when locals told me that there were children who got washed away from the flood," local village chief Mr Tartono told Indonesian news portal Detik.
"It has been raining in the upstream area and even though it doesn't rain here there is a great risk of flash flood."