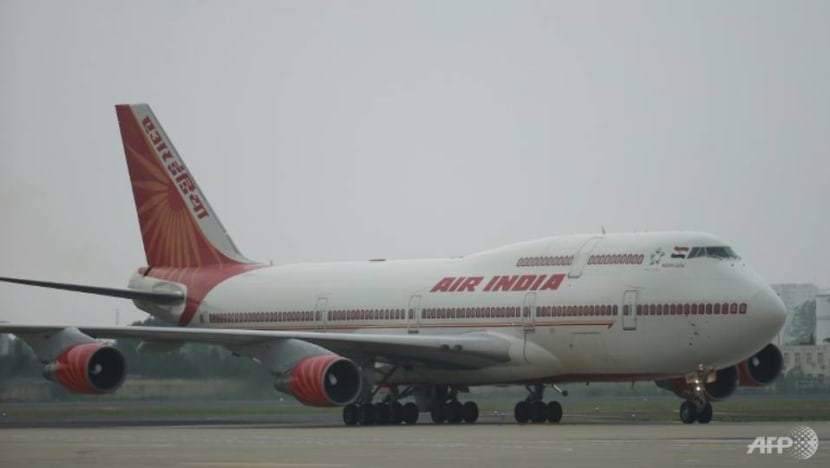 MUMBAI: An Air India flight attendant was injured after she fell off a parked aircraft on Monday morning (Oct 15) at Mumbai's Chhatrapati Shivaji International Airport, according to local media reports.
The 53-year-old woman was closing the door when she fell from the plane, reported India Today. 
"In an unfortunate incident, one of our cabin crew (members), Harsha Lobo, fell down on the tarmac from the Boeing-777 aircraft door while closing it," the airline said in a statement. 

"She sustained injuries to her legs and has been taken to the Nanavati Hospital for further treatment."

Air India added that it was investigating the incident. 
Citing sources, a Times of India report said the woman's right leg had a fracture and she underwent a CT scan at the hospital. 
Flight AI864 was originally scheduled to depart Mumbai for Delhi at 7am, but took off later at 8.30am. 
Indian airlines have made headlines this year for all the wrong reasons.
Two Jet Airways pilots were grounded in January for getting into a brawl and storming out of the cockpit briefly during a New Year's Day flight from London to Mumbai.

In April, a window panel fell off and three passengers were injured after an Air India aircraft ran into severe turbulence. 
On Sep 20, a cockpit mix-up left more than 30 passengers on a Jet Airways flight bleeding from their ears and noses after the crew forgot to flick a switch regulating cabin air pressure.

Several days later, a drunken passenger was removed from an IndiGo India flight after he attempted to enter the cockpit to charge his phone.