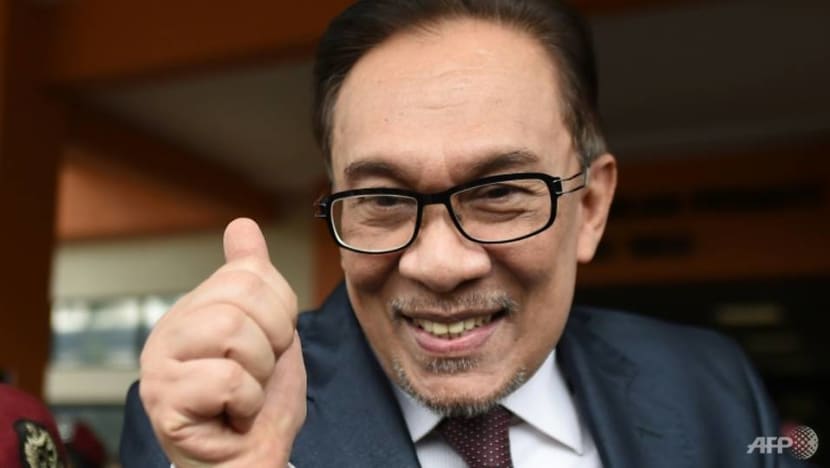 KUALA LUMPUR: People's Justice Party's (PKR) president-elect Anwar Ibrahim on Tuesday (Sep 25) welcomed Barisan Nasional's (BN) decision not to contest the Port Dickson parliamentary by-election.
United Malays National Organisation (UMNO) president and BN chairman Dr Ahmad Zahid Hamidi announced on Monday that the coalition is boycotting the by-election in protest at the way the seat is being vacated to fulfill the political aspirations of an individual.
Danyal Balagopal Abdullah of PKR had resigned as the Port Dickson Member of Parliament to allow Anwar to contest the seat. 
As the PKR candidate, Anwar said he will still face other candidates, including independent candidates.
"I welcome those who are not contesting. I welcome a contest, but I'm happier if there's no contest. If UMNO (BN) is not contesting, of course I still have to face the independent candidates," Anwar said.
Malaysia's Election Commission has announced that polls will be held on Oct 13, while Nomination Day will be on Sep 29.
When informed that there were people who questioned his contesting the seat, Anwar said they were entitled to voice their opinions and criticism against him.
He said one of the issues raised was that he leaned towards the Malays and Islam but that these people were entitled to voice their views and criticism.