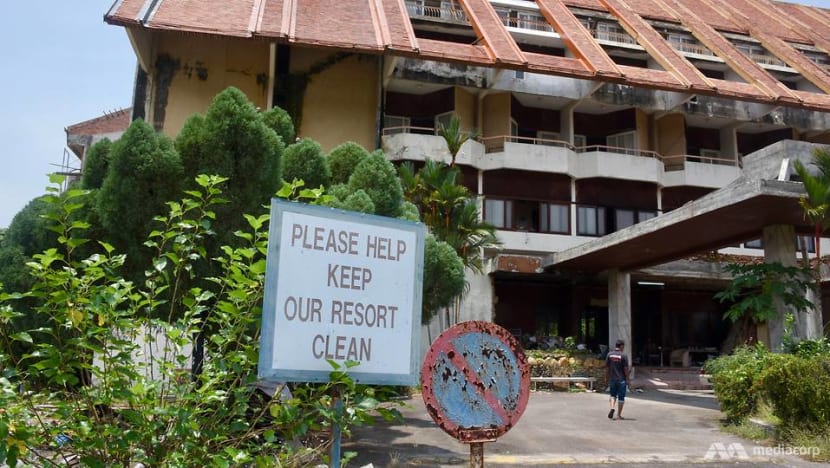 PORT DICKSON: There was no sign of picnic-goers or tourists along the Teluk Kemang beach in the heart of Port Dickson on Friday morning (Oct 5). 
The beach, once heralded as the go-to holiday destination for residents and tourists from Kuala Lumpur, was a ghost of its past as plastic bottles and food wrappers were strewn along its 2km stretch. 
Just mere metres from the sand and sunshine, tall, murky buildings stood side by side, with their windows shattered and weed sprouting through their cracks. 
These buildings were once hotels - or half-built resorts - that have been abandoned over the years. 
 It is not known why the buildings were not completed but some villagers living across the road believe that it was due to insufficient funds.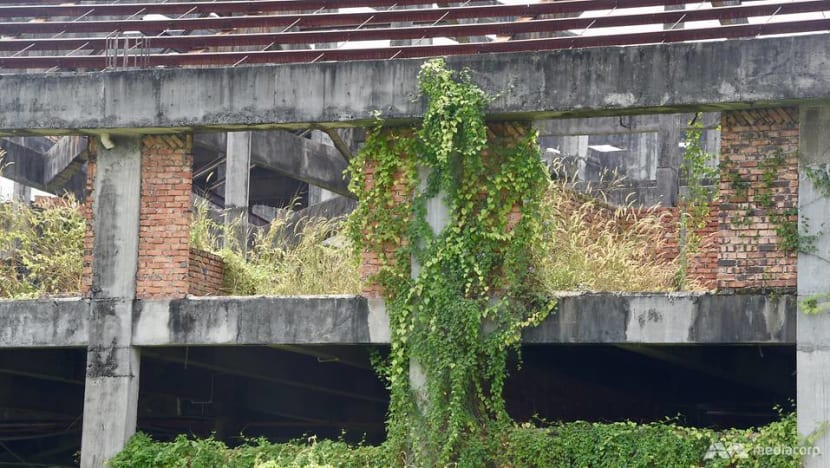 The sad state of tourism in the town has been well documented but Mr Anwar Ibrahim, the front runner for the Port Dickson by-election, is looking to change this. 

The Parti Keadilan Rakyat leader has promised to revive a slew of existing projects in Port Dickson to restore the town's status as one of the biggest tourism destinations in the region. 
"We want to develop hotels from existing hotel sites. I have received at least three proposals - some from the state government, some from private - to redevelop the old hotel structures on the existing sites," Mr Anwar told reporters at a press conference. 
The 71-year-old, who is expected to be appointed Malaysia's prime minister in two years, added that an investor from a luxury hotel chain he met recently has proposed to build a RM300 million seaside resort in Port Dickson if he gets elected 
"I said okay, do it quickly," said Mr Anwar. "But on condition the company offers a portion of its jobs to locals in Port Dickson and train them."  
Mr Anwar added that he asked the hotel to set aside some funds to build residences for "a few hundred" of the middle- and lower-income residents in the town, and to clean the shores surrounding it.
"You (the hotel) clean the beaches, 100 metres to the left (of the resort) and 100 metres to the right, so the locals can enjoy," said Mr Anwar. 

'MY JOB TO PICK UP LITTER': ANWAR 
If he gets elected as MP for Port Dickson on Oct 13, Mr Anwar has vowed to clean up the beaches in Port Dickson. 
At a political rally on Thursday night (Oct 4) at a Chinese-majority town in Tanah Merah, he cited Singapore's late founding father Lee Kuan Yew's work in cleaning up the Singapore River "in less than 10 years" as inspiration for Port Dickson to repeat the feat.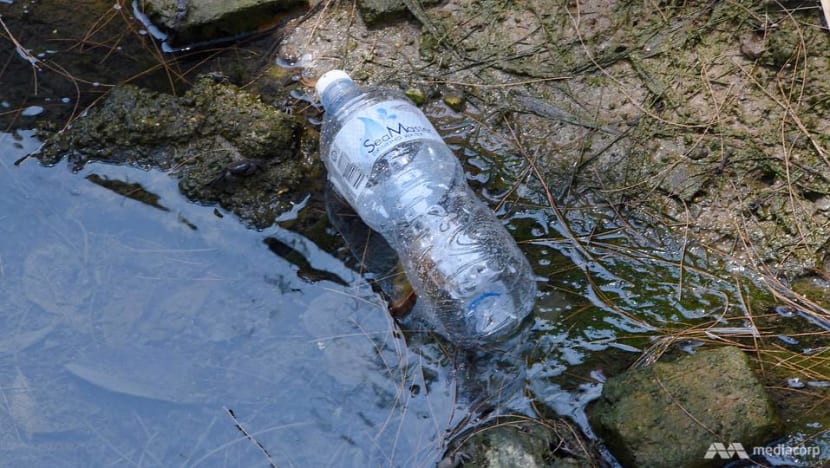 "So it's my job to pick up litter, clean the beaches of Port Dickson. I want Port Dickson to be a famous tourism centre in this region. With my help from my friends here, with the government, we will work together," he said.

THEME PARK AND CINEMA? 
Mr Anwar announced that AirAsia is set to make Port Dickson one of its key tourist destinations, following discussions with the airline's founder, Mr Tony Fernandes. 
He also wants to build amenities such as a theme park and a cinema for the town. 
"These proposals will be presented to the Negeri Sembilan state government once I get elected and I seek your support to help me to help you," Anwar told the crowd. 
"I was finance minister of Malaysia for eight years, I cared for the whole country. Don't tell me I can't take care of Port Dickson," he said with a wide grin.