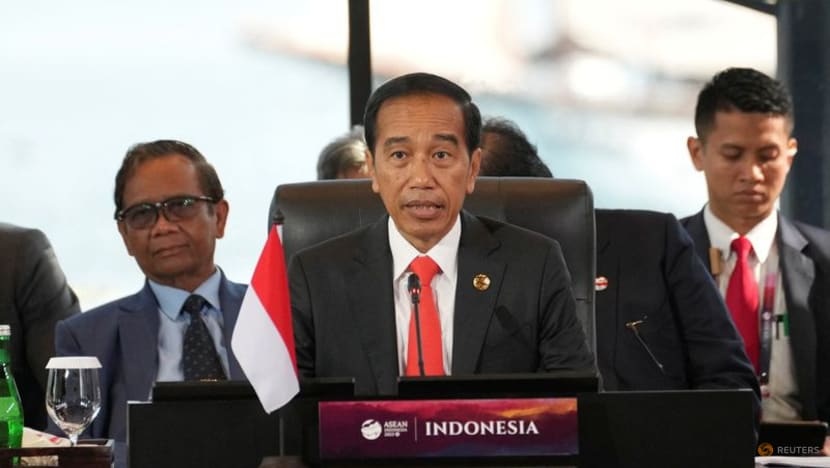 LABUAN BAJO, Indonesia: Southeast Asia's ASEAN grouping will not give up trying to end violence in fellow member Myanmar even though the ruling military there has made no progress on a peace plan it agreed with the bloc two years ago, Indonesia said on Thursday (May 11).
Frustration has mounted among some members of the 10-country Association of Southeast Asian Nations with Myanmar and how to handle its bloody political turmoil that has raised questions about the group's effectiveness and unity.
Indonesian President Joko Widodo was forthright in his criticism, telling an ASEAN summit in the Indonesian town of Labuan Bajo that Myanmar's generals had made no progress on a five-point ASEAN peace plan.
He also said human rights violations in Myanmar could not be tolerated and violence there should be halted and its people protected.
Indonesia is the ASEAN chair this year and its foreign minister, Retno Marsudi, told the summit that principles of democracy and the rule of law were enshrined in the ASEAN charter.
"A lack of progress not does mean that we should give up," Retno said at the closing of the summit
Myanmar has been in violent turmoil since the army overthrew a government led by Nobel Peace Prize laureate Aung San Suu Kyi in 2021.
The coup triggered widespread protests that the military crushed. The army has since been fighting ethnic minority insurgents seeking self-determination and allied pro-democracy fighters.
ASEAN last month condemned the Myanmar military over one of its latest and most deadly air strikes that killed at least 100 people. The junta says it is fighting "terrorists".
As ASEAN chair, Indonesia has been talking to all sides in recent months in an attempt to get talks going but the criticism from Indonesia on Thursday underscored the absence of any results.
"I must speak candidly. On implementation of the 5PC, there has not been significant progress," Jokowi, as the Indonesian president is known, said earlier, referring to what ASEAN calls its "five-point consensus", or "5PC" for Myanmar.
Myanmar's top general agreed to the plan, which calls for an end to violence, humanitarian access and dialogue among all parties, in April 2021 at a meeting in Jakarta but the military has largely ignored it.
"NEXT STEPS"
Jokowi called for unity on Myanmar.
"ASEAN unity is required to decide on the next steps," he said, adding "engagement does not mean recognition".
ASEAN, which for years lived by the principle of not interfering in each other's internal affairs, has barred Myanmar junta leaders from attending its high-level meetings over its failure to implement the plan.
ASEAN secretary-general Kao Kim Hourn told Reuters on the sidelines of the summit that the plan would still serve as the foundation for engaging with the junta.
"What we should be doing is to ensure that violence is eliminated. That is the bottom line," he said.
"They say if want to reach a destination you run, if you cannot run you walk, and if you cannot walk you crawl. As long as there is a movement forward, there is progress."
Malaysia's foreign minister, Zambry Abdul Kadir, said the bloc was serious about Myanmar "but it had to come as a force together".
"Everyone wants to find a peaceful solution, and a lasting one," he said.
While Myanmar loomed over this week's talks the group also discussed growing tensions in the South China Sea, which China largely claims despite the over-lapping claims of some ASEAN members.
Indonesia called for self-restraint in resolving territorial disputes in the strategic waterway.
"We welcomed ongoing efforts to strengthen cooperation between ASEAN and China and were encouraged by progress ... toward an early conclusion of a ... Code of Conduct," Indonesia said in a chair's statement released as the summit closed.