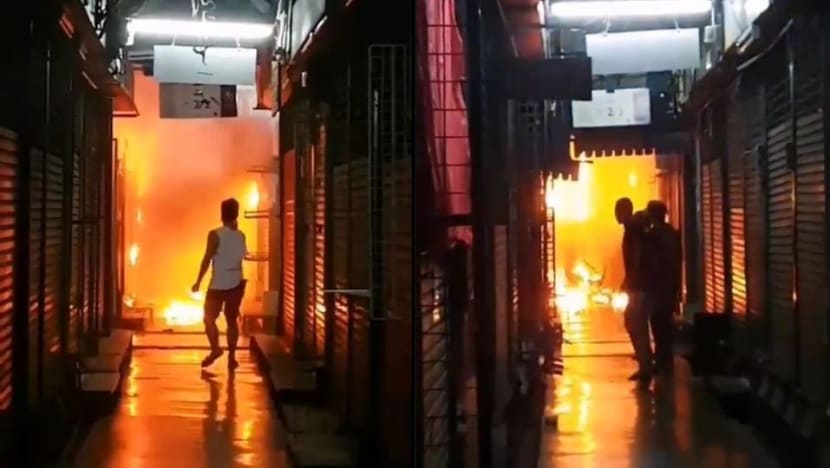 BANGKOK: A fire swept parts of Thailand's famous Chatuchak Weekend Market in Bangkok on Sunday (Jun 2), damaging more than 100 shops. 
The fire started at one of the shops at Gate No. 1 at about 9.30pm local time (10.30pm, Singapore time), said Bangkok's Fire and Rescue Department. 
It added that the fire was brought under control at about 10pm.

The Bangkok Post earlier reported that two people were injured, but police said on Monday that they have received no reports of injuries. 
According to the market's website, Gate No. 1 is located near sections of the market that sell mostly books and collectibles, as well as food shops and cafes. 
More than 100 shops were damaged by the fire, reported local media. 

According to the Nation, the layout of the market and strong winds made it difficult for firefighters to put out the blaze. 
Police said on Monday that an explosion in an electrical transformer at the market could have caused the fire. Police and the Metropolitan Electricity Authority are investigating.

The Chatuchak Weekend Market, also known as JJ Market, is the largest market in Thailand, with more than 15,000 stalls. 
It is one of Bangkok's most popular tourist attractions, selling books, clothing, home accessories, food, cosmetics, antiques and plants.