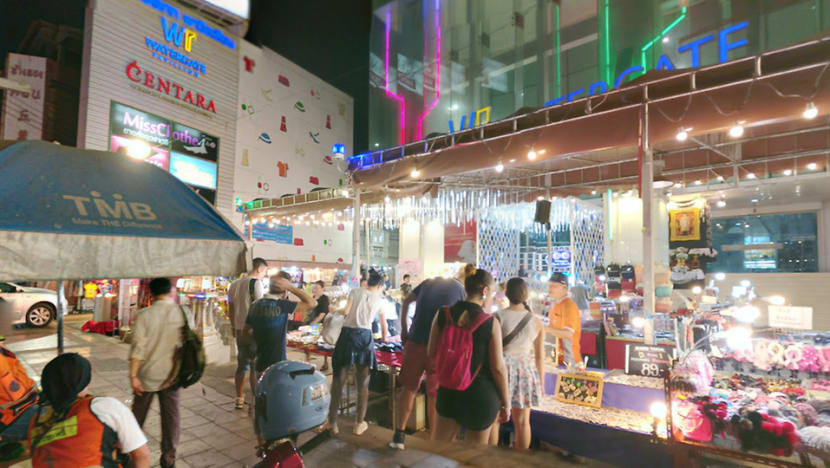 BANGKOK: One suspect has been arrested for his involvement in a gang shootout near a Bangkok mall which left one tourist dead, the Bangkok Post reported on Wednesday (Oct 10) quoting Thai police. 

The 28-year-old suspect, who is the owner of a snooker parlour, surrendered to the police the day after the shooting and "confessed", said acting deputy city police chief Khatcha Thatsat. 
"We've detained one suspect named Preecha Sakudomphaisan," he said, adding that there were also "many" other suspects on their wanted list, according to the Post.
The suspect will also be charged with premeditated murder as he was central to what transpired, the report added. 

According to The Nation, police are seeking arrest warrants for nearly 20 suspects. 
Meanwhile, officials are also checking footage from four security cameras at the crime scene to gather more details.
The shooting happened on Sunday night on a street behind Centara Watergate Pavillion Hotel, where tour coaches were parked.

The hotel is connected to the Watergate Pavillion Mall in Makkasan subdistrict, and about a 15-minute walk from Platinum Fashion Mall and Siam Paragon Mall.

A group of Indian tourists were waiting for their bus at a parking lot when two rival gangs, armed with pistols and knives, emerged from a nearby snooker club and began fighting. 

A 42-year-old Indian national died in the crossfire while four others were also injured. 
A total of one million Thai baht (US$30,000) will be paid as compensation to the man's family, according to a government official, reported The Nation. 
Meanwhile the injured tourists would each receive up to 500,000 Thai baht to cover medical expenses.