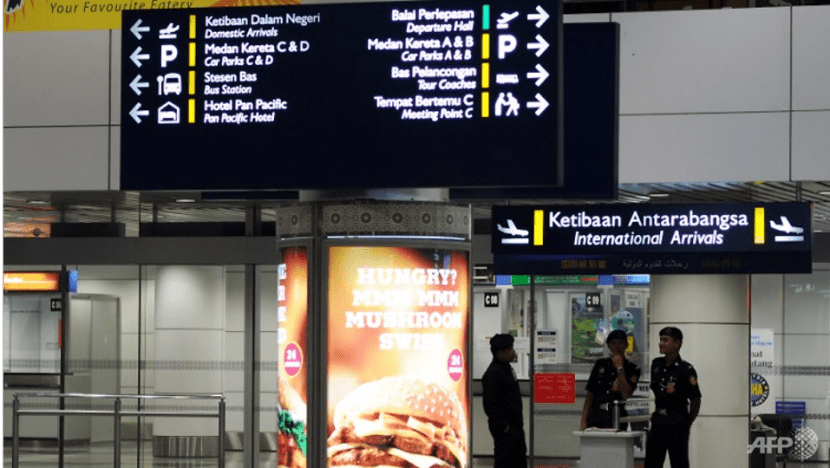 SINGAPORE: Malaysia will end body searches of flight passengers at the Kuala Lumpur International Airport (KLIA) next year, Transport Minister Anthony Loke Siew Fook said on Friday (Sep 21).
Body searches will no longer be necessary with the introduction of new and upgraded X-ray machines and scanners by Malaysia Airports Holdings, Mr Loke said, adding that such searches will also likely stop at the airport's budget terminal, KLIA2.
"By second half of next year, airport security officers will no longer have to conduct physical body search on flight passengers.
"So, there will be no touching (anymore)," he told reporters after launching the ground-breaking ceremony for KLIA2's dedicated processing centre.
Mr Loke said many people were not comfortable having to undergo body searches at the airport, but the procedure is part of security protocols.
"Even as a minister, when I pass through any gate here (at the airport), I have to be body-searched as well. But there will be new machines and new facilities to upgrade the airport's service," he added.
When the dedicated processing centre is completed, crews of airlines operating at KLIA2 would need only 10 minutes to reach the boarding gates – compared to up to 30 minutes now – as they can bypass the terminal building, Mr Loke said.
The RM2.7 million (US$653,200) centre will have three immigration counters and one customs counter. It will be manned by the relevant agencies as well as security officers.
As of August, 40 million passengers passed through both KLIA and KLIA2 this year, Malaysia Airports Holdings said. KLIA2 saw 21.3 million passengers, a 7.8 per cent increase from the same period last year, it said.