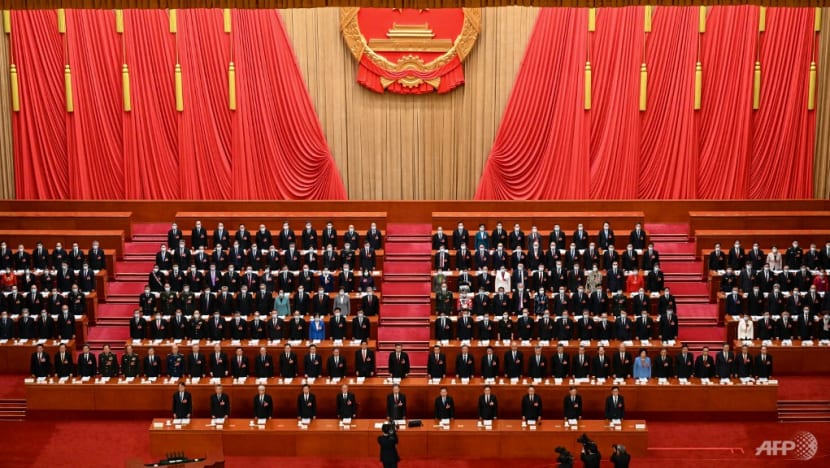 BEIJING: China announced one of its lowest economic growth targets in years on Sunday (Mar 5), as the National People's Congress (NPC) kicked off its annual parliamentary session which is poised to implement the biggest government shake-up in recent years. 
In an opening report, the Chinese government said it would aim for economic growth of "around 5 per cent" for the coming year - one of its lowest in decades.
China posted just 3 per cent growth last year, missing its stated target of around 5.5 per cent by a wide margin as the economy strained under the impact of strict COVID-19 containment policies and a real estate crisis.
In his work report, outgoing Premier Li Keqiang emphasised the need for economic stability and expanding consumption, setting a goal to create around 12 million urban jobs this year, up from last year's target of at least 11 million.
Li set a budget deficit target at 3 per cent of GDP, widening from a goal of around 2.8 per cent last year.
"We should give priority to the recovery and expansion of consumption," said Li, who spoke for just under an hour in a speech to open the parliament, which will run through Mar 13.
"The incomes of urban and rural residents should be boosted through multiple channels. We should stabilise spending on big-ticket items and promote recovery in consumption of consumer services," he said.
This year's growth target of around 5 per cent was at the low end of expectations, as policy sources had recently told Reuters a range as high as 6 per cent could be set. It is also below last year's target of about 5.5 per cent.
"While the official growth target has been lowered for the second consecutive year, which might be a disappointment to the market, we reckon investors (should) pay attention to the underlying growth momentum to gauge the recovery pace," said Zhou Hao, economist at Guotai Junan International.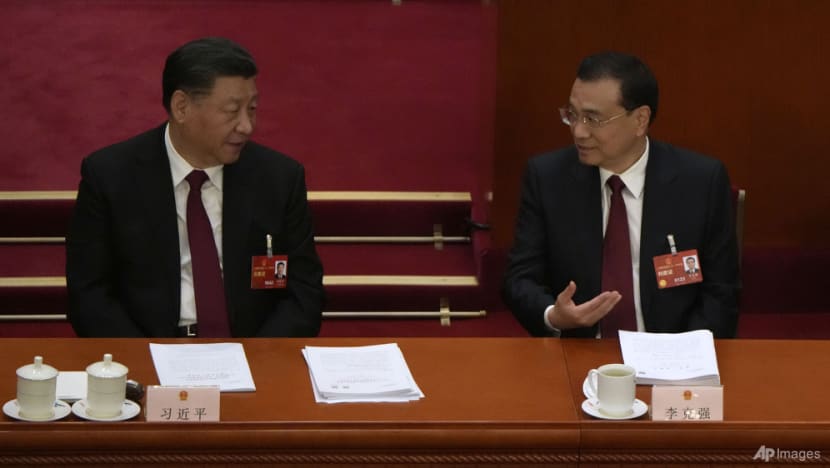 COMBAT PREPAREDNESS, "PEACEFUL REUNIFICATION"
Li said China's armed forces should devote greater energy to training under combat conditions and boost combat preparedness, and the budget included a 7.2 per cent increase in defence spending this year, a slightly bigger increase than last year's budgeted 7.1 per cent rise and again exceeding expected GDP growth.
Beijing will spend 1.55 trillion yuan (US$225 billion) on its defence this year, according to a report by the Ministry of Finance published on the sidelines of the parliamentary session. 
Beijing's military budget is the second-largest in the world after the United States and last year stood at 1.45 trillion yuan, though many overseas analysts say much more money is spent than the officially announced sums.
China's defence spending still pales in comparison with the United States, which has allotted more than US$800 billion for its military this year.
On Taiwan, Li struck a moderate tone, saying China should promote the peaceful development of cross-Strait relations and advance the process of China's "peaceful reunification", but also take resolute steps to oppose Taiwan independence.
Beijing faces a host of challenges including increasingly fraught relations with the United States and a worsening demographic outlook, with plunging birth rates and a population drop last year for the first time since the famine year of 1961.
China plans to lower the costs of childbirth, childcare and education and will actively respond to an ageing population and a decrease in fertility, the nation's state planner said in a work report released on Sunday.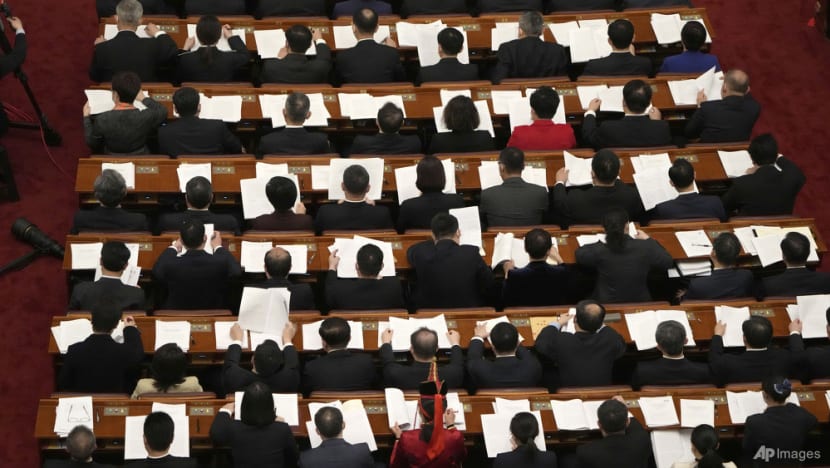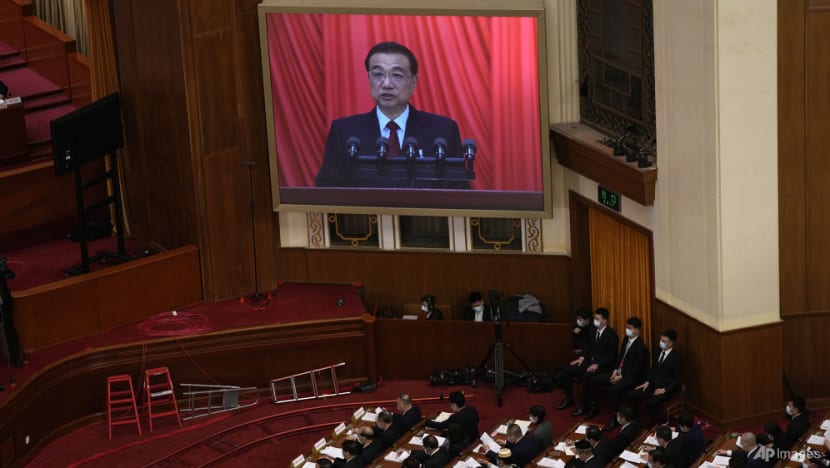 SET TO RETIRE
Li and a slate of more reform-oriented economic policy officials are set to retire during the congress, making way for loyalists to President Xi Jinping, who further tightened his grip on power when he secured a precedent-breaking third leadership term at October's Communist Party Congress.
During the NPC, former Shanghai party chief Li Qiang, a longtime Xi ally, is expected to be confirmed as premier, tasked with reinvigorating the world's second-largest economy.
The parliament will also discuss Xi's plans for an "intensive" and "wide-ranging" reorganisation of state and Communist Party entities, state media reported on Tuesday, with analysts expecting a further deepening of Communist Party penetration of state bodies.
The NPC opened on a smoggy day amid tight security in the Chinese capital, with 2,948 delegates gathered in the cavernous Great Hall of the People on the west side of Tiananmen Square.
It is the first NPC meeting since China abruptly dropped its zero-COVID policy in December, following rare nationwide protests. 
Xi enjoys a "pretty strong" position at the top of the party that makes him virtually unchallengeable, Alfred Muluan Wu, an associate professor at the National University of Singapore's Lee Kuan Yew School of Public Policy, told AFP.
Steve Tsang, director of the SOAS China Institute at the University of London, said Xi now had an opportunity to flaunt his response to the pressure created by last year's unrest.
"He acted decisively when the protests included calls for him and the CCP to step down. He quashed them and removed the basic cause," he told AFP.