China can expect repeat COVID-19 infections with new Omicron strains on the way, scientists say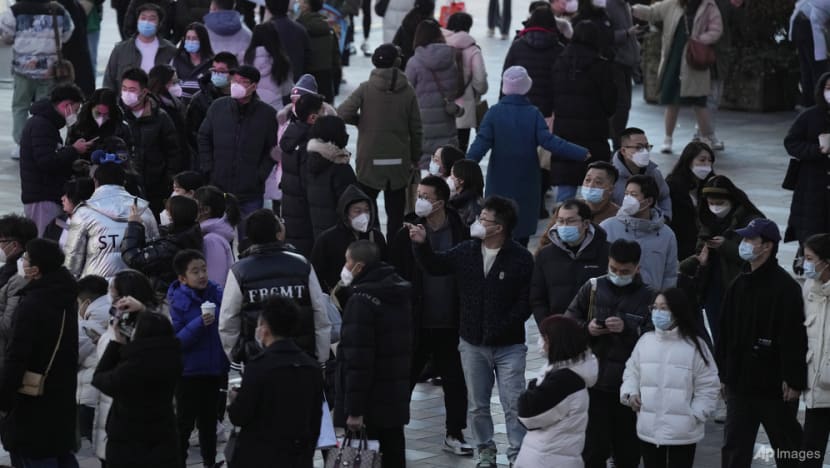 Subvariants BQ.1.1 and XBB have been circulating abroad and could trigger a new round of mass cases in China, biochemist says
Virologist says the best strategy is to get boosted, maintain social distance, seek medical help as needed – but don't panic
China will confront multiple waves of coronavirus infections as the Omicron variant mutates to become better at spreading and evading immunity, scientists have warned.
Virologist Shan-Lu Liu from The Ohio State University in the United States said that as vaccine protection waned, reinfection rates would rise.
"China will likely follow the trend, and repeat infection waves as seen in other parts of the world," Liu said, saying Omicron – the dominant variant around the world for more than a year – had the highest rate of reinfection.
Scientists are still trying to understand the basics of why some people who recover from COVID-19 become infected again.
Among the unknowns are how often the reinfections occur, how severe they are compared with initial infections and what their long-term health effects are.
In most parts of the world, reinfections have become common, with three or four major infection peaks in 2022.
"At this point, it seems difficult to prevent such situations from happening in China," Peking University biochemist Cao Yunlong told state-run China News Service on Wednesday (Dec 28).
In a study led by Peking University, researchers examined 6.6 million cases from around the world and found the average reinfection rate of all pre-Omicron variants was around 2 per cent.
However, Omicron is much more transmissible and its reinfection rate is expected to be significantly higher, according to the researchers.
Since abandoning its strict zero-COVID policy in early December, China has been gripped by its biggest wave of infections of the pandemic.
The dominant strains so far are the Omicron subvariants BA.5.2 and BF.7 but two others, BQ.1.1 and XBB, have been circulating in the US and Europe in the past two months. These two newer ones have shown greater ability to evade immunity from a previous infection or vaccine.
"It's foreseeable that after the current wave peaks in China, XBB can enter the country to trigger a new round of large-scale infections," said Cao, who has been tracking coronavirus mutations.
An even newer strain known as XBB.1.5 is now spreading quickly in some US states, especially New York, accounting for 40 per cent of the total cases according to data from the US Centres for Disease Control and Prevention.
"XBB.1.5 is one of the most transmissible and immunity-invasive variants we've known so far," Beijing-based news magazine People quoted Cao as saying.
"Within two weeks, it beat BQ.1.1 to become the dominant strain in New York. As XBB.1.5 is set to become the dominant one globally very soon, it deserves our close attention."
China plans to reopen its borders on Jan 8, allowing people to enter the country without PCR tests or quarantine. Many worry that the move might enable new strains to come into the country.
Liu said it was not possible to predict when any of these strains – XBB, BQ.1.1, or XBB.1.5 – would hit China but mutations were to be expected.
"Actually, it's not surprising that we've seen waves of different variants in the past three years because RNA viruses evolve all the time – that's their intrinsic nature," Liu said.
Liu and Cao are among the many scientists looking at the coronavirus evolution, noting patterns in changes.
For instance, researchers have found that different strains which have evolved selected common mutations independently due to the pressure from human immunity.
Such patterns will help scientists better predict future mutations and develop vaccines and drugs in advance.
Liu said it was also essential to develop new generations of vaccines that could protect against infection – rather than just decrease severe diseases and death.
The development and use of combination drug therapy would be equally important.
But before that, "get boosted, keep social distance, seek medical assistance as needed, but do not panic", he said.
This article was first published on SCMP.
Source: South China Morning Post/rc