How the rise and fall of an unlikely online influencer triggered a debate about the plight of older people in China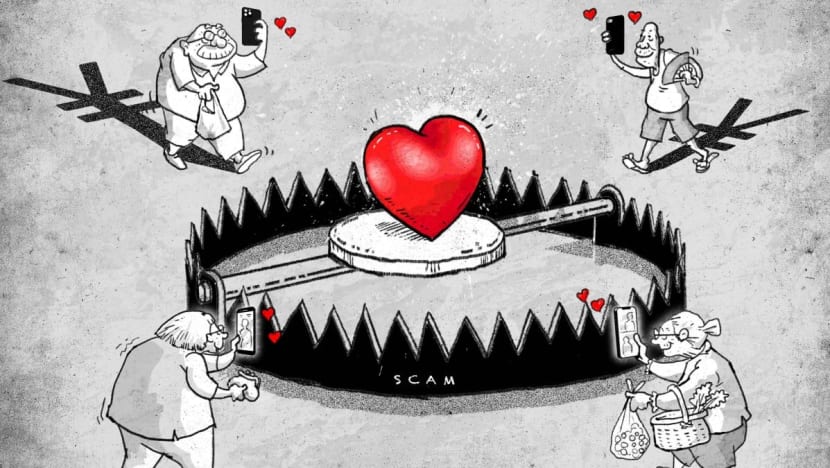 Media in China has focused on one online personality, but analysts say the case highlights a wider problem
A man in his thirties attracted a large online following among middle-aged and older women, some of whom sent him large cash sums
Media in China has been abuzz in recent weeks with the story of the rise and fall of a social media influencer with a difference.
But while many influencers and their audiences are Gen Z, this case involved a 39-year-old going by the alias Xiu Cai who amassed nearly 12 million followers by dressing and acting like a man in his 50s and lip-synching old songs on Douyin, the Chinese version of TikTok.
Most of his fans appeared to be middle-aged and elderly women from small cities and towns from whom he received a steady income in the form of cash gifts – sometimes involving large sums.
The case became a talking point nationwide as it brought to light the emotional needs of the vast number of elderly in China's rapidly ageing society and their vulnerability to financial exploitation online.
Xiu Cai's account was shut down on Sep 2 – possibly a victim of an ongoing crackdown by the Beijing authorities targeting online influences who are deemed to have a harmful influence on society. There has been no official explanation, but media reports said the tax authorities in Bozhou, Xiu Cai's hometown in Anhui province, had launched an investigation.
But analysts believe that targeting individual online personalities will not solve the wider problems faced by the elderly in Chinese society and said greater social support and efforts to educate them about the risks they face online are needed.
Xiu Cai's emergence as an unlikely social media star was based on a distinctive persona that some younger Douyin users started to parody.
They concluded that in almost every one of his short videos, he was dressed in the polo shirts favoured by middle-aged and older Chinese officials, had a hairstyle typical of 1980s movie heartthrobs, and filmed himself lip-synching to old love songs to a background of typical country scenes.
In at least one video he was joined by his wife, further enhancing his appeal in the eyes of many fans who called him "younger brother".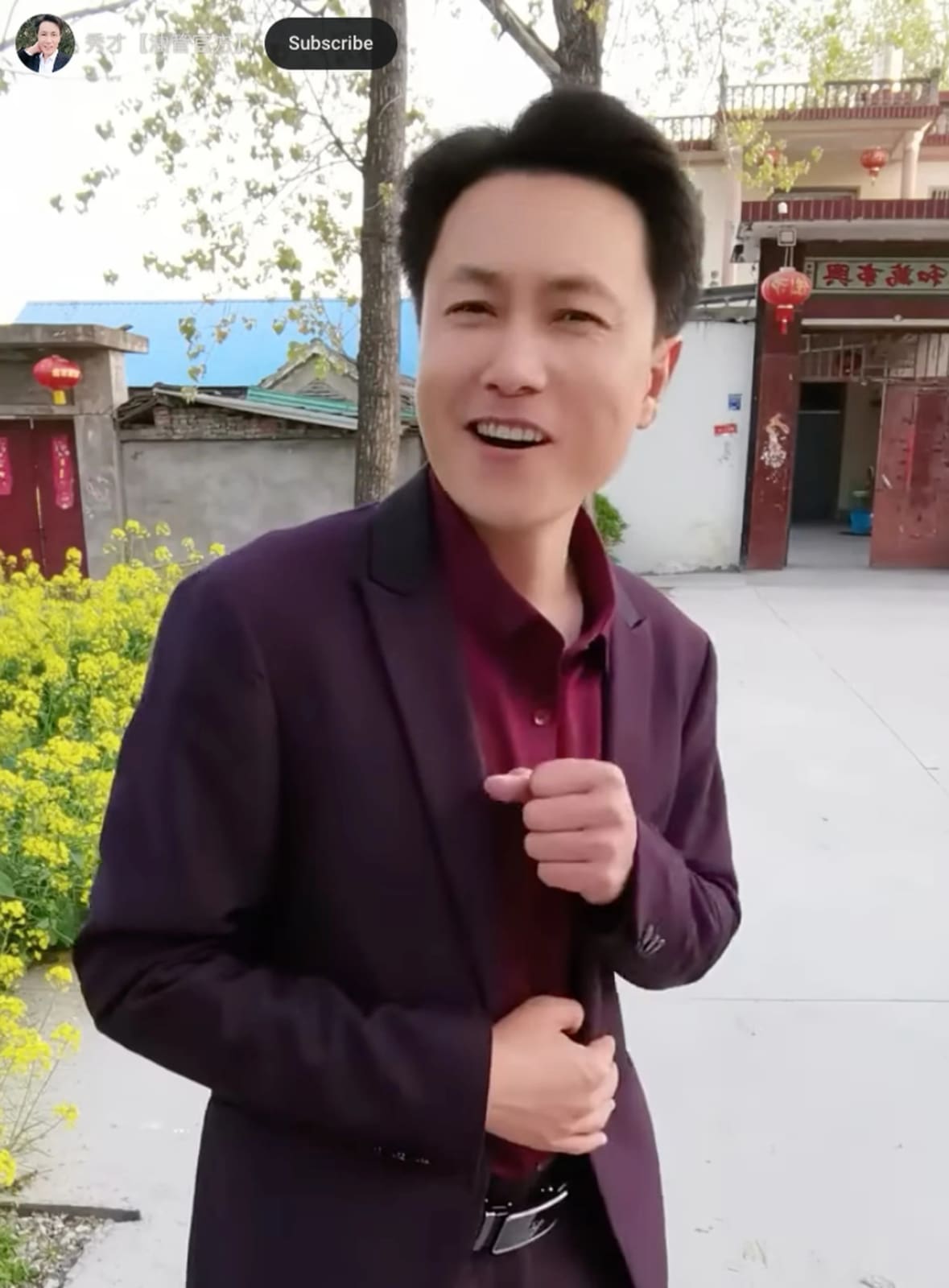 Three-quarters of these fans are women, according to an analysis by Daduoduo.com. Of these, 64 per cent were 50 or older and the overwhelming majority (96 per cent) lived outside the country's major cities.
Many of these fans enjoyed posting videos of themselves singing alongside him using one of the Douyin app's most popular functions, and have described them as a source of consolation.
Many have left comments under his videos about their marriage problems, anxiety over children and loneliness, while one woman told Southern Metropolitan News that Xiu Cai's videos helped comfort her grandmother as she underwent a painful course of treatment for terminal cancer.
But Xiu Cai also regularly appealed to his followers to send him cash gifts during his broadcasts. Beijing Youth Daily reported that he also sent private messages to fans who gave him cash gifts to make them feel special and cared for. Others said he had also flirted with them online.
One woman told the newspaper she had a crush on Xiu Cai and gave him 520,000 yuan (US$71,500) in cash gifts in two and a half months in 2020 after he privately pledged to give her a share of the money sent by other fans. After she complained to the local authorities, she was refunded 30,000 yuan.
Media in China also reported that another woman sent Xiu Cui more than 70,000 yuan that could have been used for her medical bills.
Li Jia, deputy director of the ageing society studies centre of the Pangoal Institution, a Beijing-based think tank, said Xiu Cai's videos appeared to target older Douyin users with precision.
"We cannot say it is an online scam yet, it is more like a marketing strategy targeting the greying population in China, but the way they do it is unacceptable."
Li said that contrary to the conventional belief that there is a huge digital divide between old and young generations, many older Chinese are now active users of mobile phones and social media, and they are the most active spreaders of videos, rumours and information through WeChat, the country's most popular social media platform.
Last year, more than 280 million people out of a total population of 1.4 billion were over 60, and the government estimates around 100 million of them live alone.
A 2020 report by online content aggregator Qutoutiao and thepaper.cn found that people over 60 years old spent over an hour a day on their mobile phones and estimated over 100,000 lonely older people spent their whole day with their phones.
"Content produced by Xiu Cai would have appealed to middle-aged people as well, but why were the elderly most attracted? Because they have a lot of time while the middle-aged people are busy with jobs and taking care of children," Li said.
This trend may have been exacerbated by the country's tight COVID-19 controls when apps were needed to travel outside the home, according to Guangdong Society Scientific Community Federation, a government think tank, and the growing move towards a cashless society where apps are used to pay for almost everything.
However, many of these senior citizens are new to the digital world and have no idea how to distinguish what is real and what is fake online.
"We teach elderly people how to register a WeChat account and then we don't care what accounts they follow," Li said.
The financial exploitation of senior citizens is becoming an increasing problem across the world, including in China.
For many Chinese commentators, Xiu Cai's case stirred memories of a 2020 fraud, when scammers posing as the television star Jin Dong sweet-talked older women into giving them money through computer-generated voices synchronised to footage of the actor.
"When an old person has emotional disturbances and it happens that there is someone showing care, such as sending online greetings, there are risks for them to fall prey to online scams," according to Lawrence Lai Chi-lun, a psychiatrist from the Hong Kong-based Alliance Medical Centre.
Dementia also made things worse because it impaired people's judgment, he added. "Dementia has different degrees of severity. Some people might have suffered from mild dementia, they can take care of themselves but their memory is not good and their judgment is impaired," Lai said.
"These people are at high risk because they are prone to listening to instructions, or willing to give money once they hear someone is in financial need."
Li said old people are obvious targets for online marketing and scammers because of their retirement savings.
"It is natural that the savings of someone who has worked for 40 years is more than someone who has worked for only four years. Most of the bank savings of individuals belong to old people, that is the case both in China and the United States," Li said.
"They have time and money and they are natural targets for fraudsters."
There are no statistics about the situation in China, but analysts believe said shame could hinder elderly from reporting they have been scammed, but the consequences could be dire, or even fatal.
"Financial exploitation is one of the most common and rapidly rising not just in the US, but also globally. Elder abuse in general has devastating consequences including premature death, increased risk for hospitalisation, nursing home placement as well other commodities," according to Dong Xinqi, a geriatrics doctor and chief executive of the Institute for Population Health Sciences, an NGO based in Chicago.
Both Li and Lai said it was important to find ways to teach older adults how to use social media and protect themselves online.
Duke Han, director of the neuropsychology division and a gerontologist at the University of Southern California, said technology companies should also play a role.
"Mitigation measures that increase social connections among family and friends could help address this issue. Older adults can benefit from the appropriate use of technology," he said.
"However, many technology applications and platforms do not have older adults in mind in their design, development, or implementation. Technology companies can play a role in mitigating risk by focusing more on older adults."
However, the crux of the problem remains loneliness and a lack of proper social support for the older population.
"What is most troubling is that sometimes elderly do have the instinct that they may be scammed, or at least dishonesty in the scammer's approaches. But loneliness and desire to find that connection is such a powerful human instinct, that makes it very easy for vulnerable people to fall prey," Dong said.
Li argued China needs to set up more social organisations to provide support to the elderly and help them to better integrate into society, saying: "So far the number of these organisations and the tools are not enough."
He added people needed to stop thinking of older people as no longer part of mainstream society.
"Most people below the age of 70 can take care of themselves and they should explore things they can do. In the past we put old people aside, but if you have one-fifth of the population (above 60 years old) how can you not see them as an integral part of the society?"
This article was first published on SCMP.
Source: South China Morning Post/lk